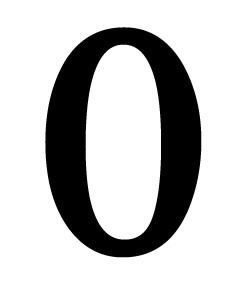 Vivek Kaul
The wholesale price index (WPI) for the month of November 2014 was flat. Hence, wholesale prices in November 2014 were at the same level as November 2013.
For an economy that has been batting a very high rate of inflation, an inflation of zero percent, should come as a welcome relief. Only if things were as simple as that.
The devil, as they say, lies in the detail. The question to ask here is why is inflation at zero percent?
The price of food products which make up for around 14.34% of the index rose by just 0.63% in comparison to the last year. Onion prices are down 56.3% from last year. Vegetable prices are down 28.6%. Nevertheless, potato prices have gone up by 34.1%.
But this seems like a temporary trend and may soon reverse. The kharif (summer-autumn) season has seen a decline in production of most crops, due to a poor south-west monsoon this year. Over and above this, recent data from the ministry of agriculture points out that the total area coverage under rabi (winter) crops has fallen. It stood at 470.74 lakh hectares while last year's sowing area was at 503.66 lakh hectares.
Several important rabi crops have seen a fall in total sowing area. As the ministry of agriculture press release points out: "Wheat`s sowing area is at 241.91 lakh hectares as compared to last year's 251.32 lakh hectares…The area under sowing of Gram is at 71.51 lakh hectares this year while the last year's figure was 85.75 lakh hectares. Area coverage under Total Pulses is at 111.13 lakh hectares while the last year's sowing area coverage was 124.78 lakh hectares."
And this is a worrying sign, which could push food prices up in the months to come.
Another major reason for zero inflation in November is a fall in oil prices. Petrol and diesel prices have fallen by around 10% and 3% respectively in comparison to November 2013. In fact, the government increased the excise duty on diesel and petrol twice since October, else inflation as measured by the wholesale price index would have been negative for the month of November 2014.
Falling food and fuel prices are good news because they leave more money in the hands of people. Nevertheless, its in the third and the biggest component of the wholesale price index where the bad news lies.
Manufactured products make for around 65% of the wholesale price index. The inflation in this case was minus 0.3% in November 2014, in comparison to October 2014. Since the beginning of this financial year, the manufactured products inflation has been at 0.8%. And in comparison to November 2013, the number is a little over 2%.
What this tells us is that manufactured products inflation has more or less collapsed. A major reason for the same lies in the fact that people are going slow on buying goods. This becomes clear from index of industrial production(IIP) for the month of October 2014, when looked from the use based point of view. IIP is a measure of industrial activity in the country.
The consumer goods number is down 18.6% from October 2013. It is down 6.3% since the beginning of this financial year. The consumer durables number is down 35.2% from last year and 16% from the beginning of this financial year. And finally, the consumer non-durables number is down by 4.3% from last year and up only 1% from the beginning of this financial year.
What this clearly tells us is that despite falling inflation, people still haven't come out with their shopping bags.  When consumers are going slow on purchasing goods, it makes no sense for businesses to manufacture them. Also, that explains why manufactured goods inflation has almost been flat through this financial year.
This is a worrying sign. If consumer spending is slower than usual, businesses suffer and this translates into slower economic growth. Further, businesses have no incentive to expand also in this scenario. The capital goods number in the IIP is down 2.3% from last year.
So why are consumers not spending? A possible explanation lies in the fact that inflationary expectations (or the expectations that consumers have of what future inflation is likely to be) continue to be high. The wounds of high inflation are still to go away. People need inflation to stay low for a while, before they will really start believing that low inflation is here to stay. As and when that happens, they will come out with their shopping bags all over again.
As per the previous Reserve Bank of India's Inflation Expectations Survey of Households, the inflationary expectations over the next three months and one year are at 14.6 percent and 16 percent. In March 2014, the numbers were at 12.9 percent and 15.3 percent.
Interestingly, today the RBI put out a press release stating that the October to December 2014 quarterly round of the inflationary expectations survey was being launched. Once the data for this survey comes in, we will come to know where the latest inflationary expectations stand.
If inflationary expectations fall, then it is likely that the consumer demand will improve and the broader economy will pick up as well. If inflationary expectations fall to very low levels, then consumers might also start postponing purchases, in the hope of getting a better deal. Whether that happens, we don't know as yet. Until then, we will have to wait and watch.
The article originally appeared on www.FirstBiz.com on Dec 15, 2014
(Vivek Kaul is the writer of the Easy Money trilogy. He tweets @kaul_vivek)