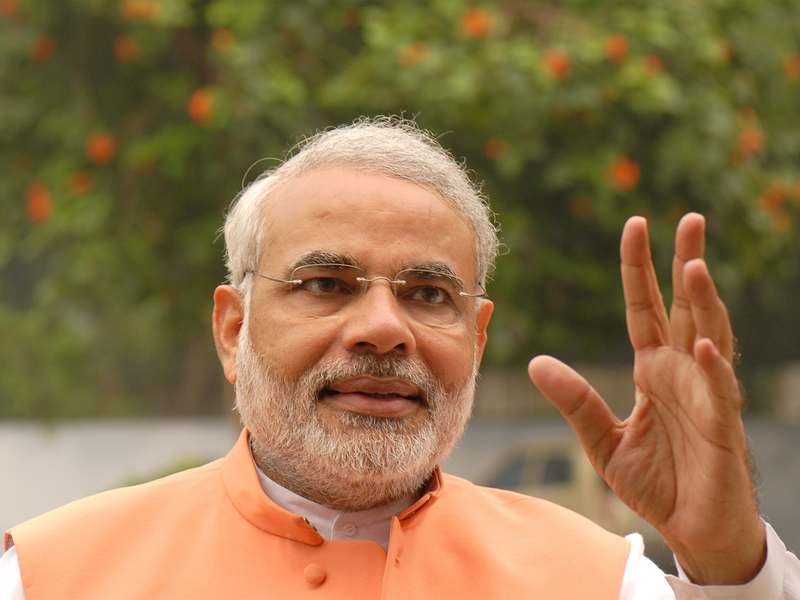 Getting black money from abroad has been one of the pet issues of the Narendra Modi government. Black money is essentially money on which taxes have not been paid.
Estimates made by Global Financial Integrity in a report titled Illicit Financial Flows from Developing Countries: 2003-2012, suggest that around $439.6 billion of black money left the Indian shores, between 2003 and 2012.
India is ranked number fourth (behind China, Russia and Mexico) when it comes to the total amount of black money leaving a developing country. The interesting thing nonetheless is that the quantum of money leaving India has increased dramatically during the Congress led UPA years.
In 2003, around $10.18 billion left the country. By 2012, this had jumped by more than 9 times to $94.8 billion. Interestingly, the number in 2009 was at $29 billion. This clearly tells us that the second term of the Congress led UPA which started in May 2009 was fairly corrupt.
Also, the amount of money leaving China grew by 3.9 times between 2003 and 2012. In case of Russia the increase was 3 times, whereas in case of Mexico the increase was 1.6 times. Hence, the jump in the Indian case was clearly the most.
The $439.6 billion that has left the country works out to around 23% of the Indian GDP of $1.88 trillion in 2013. Given this, it is a large amount of money and hence, the Modi government's interest in getting this money back, seems justified.
While things may always be possible, what we need to look at is whether they are probable. And the answer in this case is no. Conventional wisdom has it that all this money is lying in Swiss banks. But that is an incorrect assumption to make.
There are around 70 tax havens all around the world. Given this, the money that has left Indian shores could be anywhere. Tax havens are unlikely to cooperate with the Indian government in helping it get back the black money stashed abroad. The economies of many tax havens run on black money.
So does that mean the government should give up on its pursuit of black money? Of course not. It should concentrate on the black money that is stashed in India.
There are no clear estimates of the total amount of black money in India. As per a confidential report submitted to the government by the National Institute of Public Finance and Policy (NIPFP) in December 2013, the black money economy could be three fourths the size of the Indian economy. This report was accessed by The Hindu in August 2014.
There are other estimates which are not so big. Nevertheless, what we know for sure is that only around 2.9% of Indians pay income tax. In fact, former finance minister P Chidambaram in his February 2013 budget speech had said that India had only 42,800 people with a taxable income of Rs 1 crore or more.
Now compare this with the fact that around 30,000 luxury cars are sold in India every year. Both Audi and Mercedes sold more than 10,000 cars in India in 2014. A February 2015 report brought by business lobby FICCI makes a similar point.
The report estimates that the number of dollar millionaires(i.e. with assets of Rs 6 crore or more) in India in 2014 stood at around 2.27 lakhs, up from 2.14 lakh in 2013. But the number of taxpayers with a taxable income of more than a crore is less than 50,000.
What this tells us clearly is that there is widespread tax evasion in the country. This tax evasion continues to generate a lot of black money, a major part of which continues to remain country. This is the black money that the government should be going after.
Information technology can play a huge part in this. In fact it already is. As the FICCI report cited earlier points out: "The Integrated Taxpayer Data Management System is a data mining tool implemented by the I-T department that is used for detection of potential cases of tax evasion. The tool assists in generating a 360-degree profile of the high net-worth assesses." The government should work towards making this tool even more robust by building in more data into it, in the days to come.
Further, it has to get cracking on the real estate sector where the maximum amount of black money is invested. This black money generates more black money. Going after the biggest property dealers of the National Capital Region, where most black money changes hands, might be a good starting point.
The question is will this government (or for that matter any government) go after domestic black money, given that it finances almost every political party in the country. Now that is something worth thinking about.
(Vivek Kaul is the author of the Easy Money trilogy. He can be reached at [email protected])

The column originally appeared in the India Today magazine dated May 18, 2015