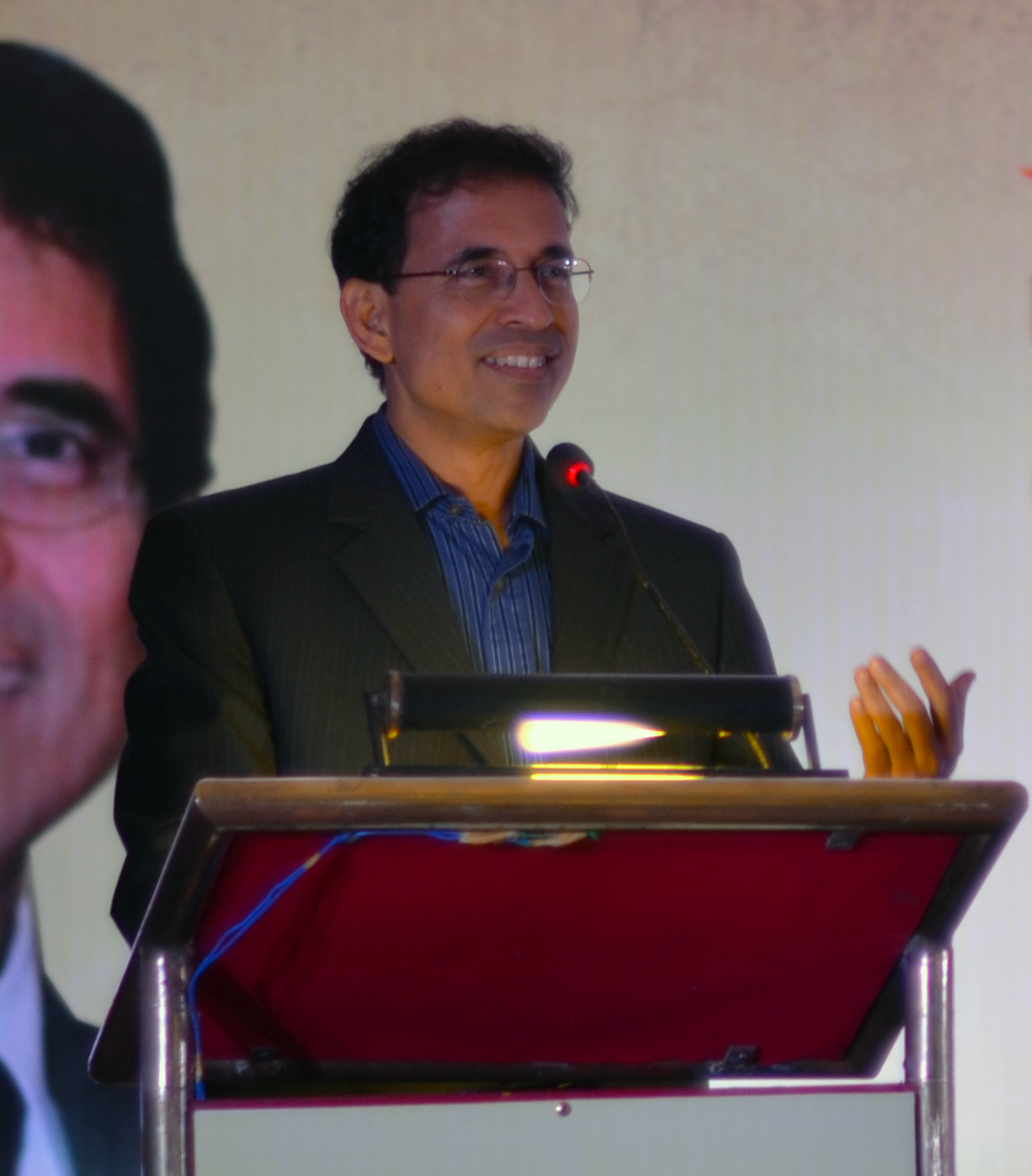 I recently read the English translation of the Kannada novel Ghachar Ghochar written by Vivek Shanbhag and thoroughly enjoyed it. The narrator of this novel goes to a coffee shop daily, where he interacts with a waiter called Vincent.
Vincent has a habit of saying things which are full of wisdom. These are things which you would normally associate with gurus, but given that Vincent is a waiter, he is not taken seriously. As Shanbhag writes: "Had Vincent taken on a grand name and grown a long shimmering beard, he'd have had lakhs of people falling at his feet. How different are the words of those exalted beings from his? Words after all are nothing by themselves. They burst into meaning only in the minds they've entered. If you think about it, even those held to be gods incarnate seldom speak of profound things. It's their day-to-day utterances that are imbued with sublime meanings."

The point being that while what is being said is important, it is more important who is saying it. And depending on who is saying, something gets taken seriously or not. An excellent example of this is the commentary that accompanies cricket matches these days.
Most of it is very mediocre and full of hindsight bias. Allow me to explain. A fast bowler bowls a brilliant out-swinger. The batsman edges the ball. But there is no fielder fielding at the slip position. Don't be surprised if the commentator immediately says, I would have had a slip there, given that the ball is swinging so much. This is hindsight bias, where you adjust your analysis or comment taking into account what has already happened.
If the commentator had this insight, he should have shared it before the ball was bowled and not after it. Nevertheless, most of the analysis and commentary that accompanies cricket these days is along the lines of, if they had bowled better, if they had batted better and if they had fielded better. Of course, winning in cricket at the end of the day is about batting better, bowling better and fielding better.
Many cricketers simply end up verbalising the visuals being broadcast. That is another example of how mediocre they are. But these commentators are still followed with a lot of interest and seriousness and get paid a lot of money. A recent report in The Times of India quoted a source as saying: "Sunny[Gavaskar] gets Rs 10 lakh per match day while Sanjay[Manjerekar] gets around Rs 3 to 4 lakh. Do your math."
That is clearly a lot of money for stating the obvious. The question is why do these commentators get paid a bomb for merely stating the obvious at most points of time. As I said earlier, they get taken seriously not because of what they say, but because who they are—retired cricketers.
They have played the game at the highest level and done a reasonably good job of it. And that allows them to get away with very shoddy commentary. Try listening to some of the Hindi commentary these days, given by the likes of VVS Laxman, Shoaib Akhtar and Kapil Dev. It is atrocious to say the least. The language is all wrong and there is very little analysis on offer.
The same can be said about many other cricketers from all parts of the world who appear as experts and analysts on myriad television news channels. The mediocrity of their analysis stands out loud and clear.
But these commentators and experts still manage to peddle their craft because at some point of time they had skin in the game i.e. they played cricket at the highest competitive level. Nassim Nicholas Taleb talks about skin in the game in his book Anti Fragile. As he writes: "For the Romans, engineers needed to spend some time under the bridge they built…The English went further and had the families of the engineers spend time with them under the bridge, after it was built."
Along similar lines the ex-cricketers who are now commentators and analysts, have had a skin in the game. When Gavaskar talks about facing fast bowling, he has himself faced the fastest bowlers in the world and scored many runs of them. He scored 13 centuries against the West Indies, which in the seventies and the eighties, had the best pace bowling attack in the world. When Kapil Dev, talks about outswing bowling, he knows what he is talking about, given that he had one of the best outswingers in the game. When Wasim Akram, talks about bowling yorkers, he needs to be taken seriously, given that he (along with Waqar Younis) had the meanest yorker, in the game. He was also the king of reverse swing.
Nevertheless, most of the things that these experts say are full of hindsight bias and unoriginal. They also tend to verbalise visuals quite a lot. A simple explanation for this lies in the fact that it is one thing having played the game and it is totally another thing commenting on it. They are entirely different skillsets and it is possible that the same individual may not have both.
Honestly, someone who has watched cricket regularly for a few years, can say the same things. Of course, he or she will not be taken seriously, at least initially, given that he has had no skin in the game. He has not played cricket for his country.
Any cricket match generates a lot of numbers. But you will never hear these cricketers getting into numbers. But this isn't surprising given that you don't expect cricketers to be good at mathematics. A good example of this is cricketers dissing about the Duckworth-Lewis system used to decide on things in cricket matches interrupted by rain. Maths is clearly not their strong point.
Use of numbers can clearly uplift the quality of analysis. In fact, this shouldn't be very difficult, given that TV channels broadcasting cricket can hire maths geeks, get them to do the maths and simply feed it to the commentators. While some of this is happening, more needs to happen in the days to come, to lift the quality of analysis.
Also, if you look at the cricket commentators, at least in the Indian context, it looks like a closed club. You can make it to the big league, only if you have had played cricket for India. The only non-cricketer who has managed to break-in over the years is Harsha Bhogle. And honestly, even after being as over-exposed as he is, he is still one of the better commentators. The commentary accompanying the function that happened after Sachin Tendulkar's last test match at the Wankhede Stadium, was simply fabulous.
If the boredom that has crept into cricket commentary has to be broken, more outsiders need to be allowed to break in. Some variety will do it no harm. After all, it is not rocket science.
(Vivek Kaul is the author of the Easy Money trilogy. He can be reached at [email protected])
The column originally appeared on Value Research Online on May 14, 2016