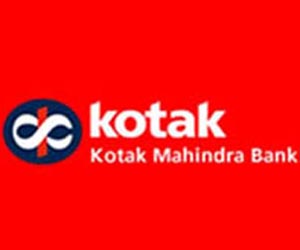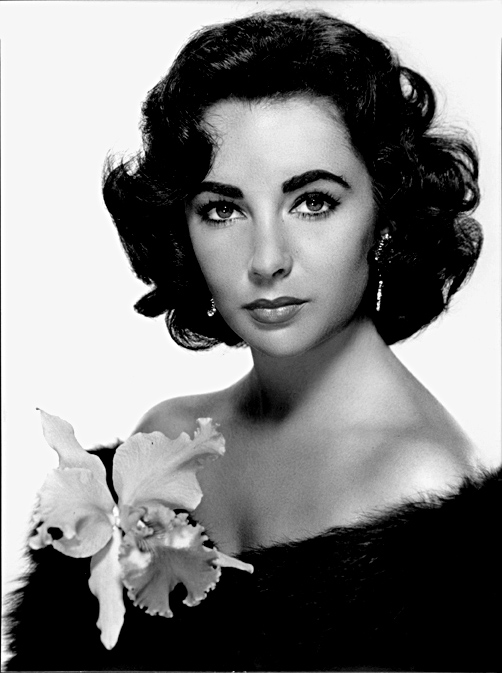 Kotak Mahindra Bank is set to acquire ING Vysya bank. "All ING Vysya branches and employees will become Kotak branches and employees" after the deal is completed," the banks said in a statement yesterday. "Congratulations @udaykotak on a brilliant merger move. The enormous synergies are obvious," industrialist Anand Mahindra tweeted after the deal was announced.
Big companies like to acquire other companies and the reason that is often cited is synergy. But things are never very obvious, even though they may seem to be initially. The history of mergers and acquisitions is littered with examples of things going terribly wrong for companies. Nevertheless, the zeal to merge and acquire, and thus grow bigger in the process, doesn't seem to die down with executives who always remain confident of making it work.
As Paul B Carrol and Chunka Mui write in Billion Dollar Lessons — What You Can Learn from the Most Inexcusable Business Failure of the Last 25 Years "Executives can be like Elizabeth Taylor, who has said that with each of eight marriages, she was convinced that somehow, someway, this marriage would work."
Usually a merger is justified by harping on a particular synergy. And what exactly is this synergy? It could be something like the scenario that was used to justify Coca Cola buying Columbia Pictures—consumers while watching movies made by Columbia Pictures will drink Coke. Not surprisingly, this did not work out well and Coca Cola had to soon sell Columbia Pictures.
But on a more serious note what exactly is synergy? John Lanchester defines the term in his book How To Speak Money: "Synergy: Mainly BULLSHIT, but when it does mean anything it means merging two companies together and taking the opportunity to sack people." He then goes on to explain the concept through an example.
As he writes "If two companies that make similar products merge, they will have a similar warehouse and delivery operations, so one of the two sets of employees will lose their jobs. The idea is that this will cut COSTS and increase profits, though that tends not to happen, and it is a proven fact that most mergers end by costing money…When two companies merge, the first thing that ANALYSTS look at when evaluating the deal is how many jobs have been lost: the higher the number, the better. That's synergy."
An interesting story here is that of Bank of America stepping into acquire Merrill Lynch around the time the current financial crisis broke out. Michael Lewis writes in Flashboys that Merrill Lynch ended up taking over the equity division of Bank of America and went about firing employees of the bank. Merrill Lynch employees also gave themselves huge bonuses. Lewis quotes John Schwall, who had for Bank of America for nine years, as saying: "It was incredibly unjust. My stock in this company I helped build for nine years goes into the shitter, and these assholes pay themselves record bonuses. It was a fucking crime."
Also, even in cases of firms which are in the same line of business, things can turn out all wrong, even with all the projected synergy. As an article in a September 1994 edition of The Economist points out "Even complementary firms can have different cultures, which makes melding them tricky. And organising an acquisition can make top managers spread their time too thinly, neglecting their core business and so bringing doom. Too often, however, potential difficulties such as these seem trivial to managers caught up in the thrill of the chase…and eager to grow more powerful." This is something that Kotak and ING Vysya will have to deal with. Essentially, what might seem like an extremely valuable operating synergy may simply evaporate because of the cultural differences that exist between the two firms.
A good example here is the merger of America Online and Time  Warner. "At the time of the merger in 2000, when the company's market capitalisation was $280 billion, AOL's Steve Case and Time  Warner's Gerald Levin proclaimed that they had done nothing less  than reinvent media by combining an old-line media company with a new age one. They said AOL  would feed customers to Time Warner's magazines and its cable, movie, music, and book businesses. Time Warner would provide new kinds of content that would help AOL sign up even more customers for its online subscription service," write Carrol and Mui.
But the synergy that had been thought of before the merger was simply not there. And there was a reason for it. The idea was to combine the "old and new media". The top management did a lot to get the synergy going. Nevertheless it did not work out. As Carol and Mul put it "But the folks on the Time Warner side, in particular, didn't make the jump with them. Time, Fortune, Sports Illustrated and scores of other magazines had prospered for decades. They had well-established practices for how they produced their stories and sold their ads."
And once these so called obvious synergies evaporate, there is trouble ahead. Hence, most mergers and acquisitions do not work out well. As Carrol and Mui point out "A McKinsey study of 124 mergers found that only 30% generated synergies on the revenue side that were even close to what the acquirer had predicted. Results were better on the cost side. Some 60% of the cases met the forecasts on cost synergies. Still, that means two out of five didn't deliver the cost synergies, and forecasts were sometimes way off — in a quarter of the cases, cost synergies were overestimated by at least 25%."
There is other similar evidence available. As Jay Niblick writes in an article titled The Problem with Mergers and Acquisitions "According to KPMG and Wharton studies, 83% of mergers and acquisitions failed to produce any benefits – and over half actually ended up reducing the value instead of increasing it. Multiple other studies would agree, finding that the failure rate of most mergers and acquisitions ranges somewhere between 60-80%. It would seem obvious that something is wrong with this industry."
Niblick goes on to ask "even the average village idiot should be able to notice that something isn't working here – right?" But that as it turns out is not the case.
Even with a huge amount of evidence that mergers and acquisitions don't seem to work, the idea of acquiring companies is seductive. This is primarily because "they fill the need for CEOs to make some bold move that will redefine an industry and establish their legacy," explain Carol and Mui This leads to the acquiring company typically overpaying for the acquired firm and shareholders of the acquired firm lose out in the process. As The Economist points out "Shareholders of acquiring firms seldom do well: on average their share price is roughly unchanged on the news of the deal, and then falls relative to the market. Part of the reason for this is that lovelorn company bosses, intent on conquest, neglect the needs of their existing shareholders."
To conclude, the top management of Kotak and ING will have to keep these things in mind once they start merging their operations on the ground. And if history is any guide for things, tough times lie ahead for the two financial firms.
The article originally appeared on www.FirstBiz.com on Nov 21, 2014
(Vivek Kaul is the author of the Easy Money trilogy. He tweets @kaul_vivek)