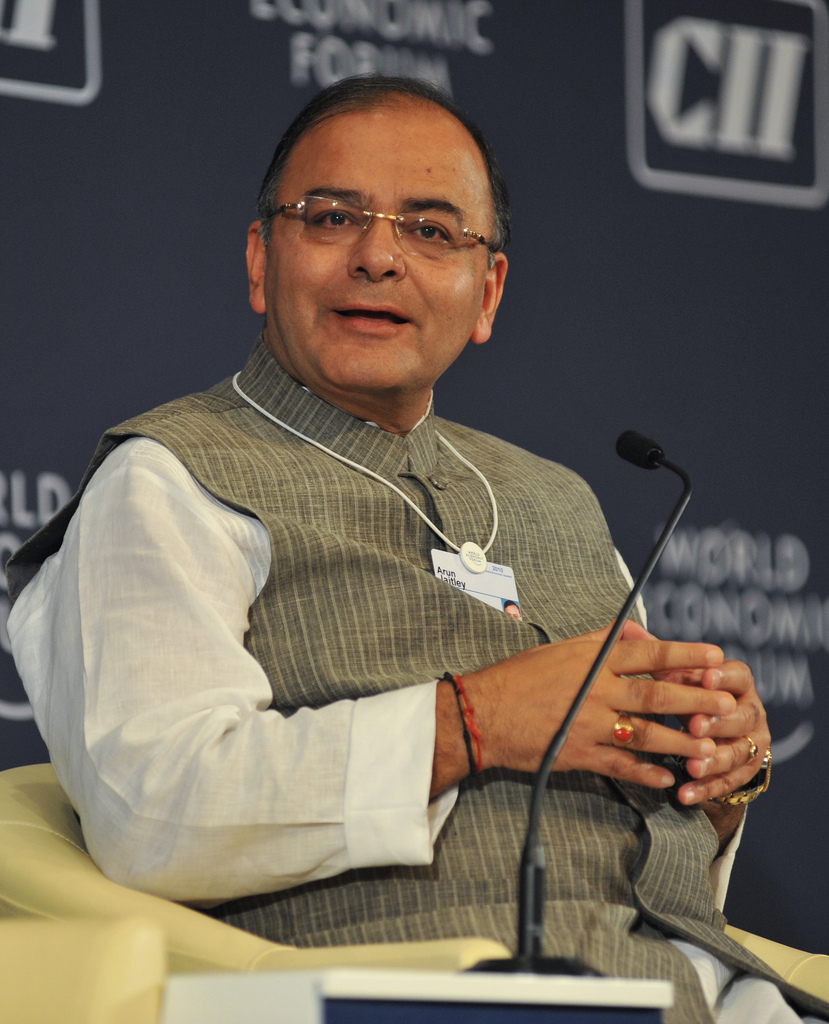 Arun Jaitley is at it again. On Sunday (September 20, 2015) the finance minister said in Hong Kong: "RBI historically has been a very responsible institution.
Now, as somebody who wants India's economy to grow and who wants domestic demand to grow, I will want the rates to come down…Real estate, for example, can give a big push to India's growth and this is a sector which is impacted by high policy rates. Therefore, if the policy rates come down over the next year or so, certainly this is one sector which has a huge potential to grow."
This is not the first time Jaitley has said something like this. In December 2014 he had said: "Now time has come with moderate inflation to bring down the rates. If you bring down the rates, people will start borrowing from banks to pay for their flats and houses. The EMIs will go down."
As I have often said in The Daily Reckoning in the past, homes are not selling because prices are high. It has got nothing to do with high EMIs. A fall in interest rates will not make such a huge difference in EMIs so as to get people all excited about buying homes to live in.
The finance minister has regularly talked about high interest rates and the fact that the Reserve Bank of India (RBI) needs to cut interest rates, so that people start buying homes again. Given that he talks to the media almost every week, why can't the finance minister also talk about high real estate prices? Why doesn't he talk about the real estate companies sitting on a huge amount of inventory and still not cutting prices?
Further, public sector banks can be encouraged to go after real estate companies which owe them money. Such real estate companies should be forced to liquidate the inventory of unsold homes they are sitting on. If this is happening, the finance minister needs to talk about it, instead of just asking the RBI to cut interest rates.
Real estate prices can also be brought down if the stamp duty charged by state governments on real estate sales is brought down. The Bhartiya Janata Party (BJP) is in power in many big states, and these governments can be encouraged to bring down the stamp duty. The chances are that as home prices fall, with a lower stamp duty, home sales will pick up, and the total amount of stamp duty collected by the government will go up or at least remain the same.
Media reports suggest that in a few states the market price of homes is lower than the circle rate. This has brought the transactions to a complete stand still. Why can't this anomaly be corrected? I agree this is something that the state governments need to do, but the finance minister, given that he talks so much, can set the agenda by talking about this as well.
Along similar lines, why can't the finance minister and other senior BJP leaders encourage the states where the BJP is in power, to have better and more transparent FSI laws? The way these laws are currently structured, they allow the nexus between the builders and the politicians to flourish. I am no expert on this, but what is stopping the central government from coming up with a model FSI law, which states can follow, with their own tweaks.
Further, Jaitley can also perhaps explain to us why is his government opposing the move to bring political parties under the ambit of the Right to Information (RTI) Act? In an affidavit submitted to the Supreme Court in August 2015, the government said: "If political parties are held to be public authorities under RTI Act, it would hamper their smooth internal working, which is not the objective of the RTI Act and was not envisaged by Parliament. Further, it is apprehended that political rivals might file RTI applications with malicious intentions, adversely affecting their political functioning."
If the political parties are brought under the ambit of RTI they will have to function in a much more transparent way in comparison to what they do now. This would mean keeping proper records of where the funds to finance them are coming from. Real estate companies are major financiers of political parties, at least at the state level.
If the political parties are brought under the ambit of RTI, the nexus between politicians and builders will come under proper scrutiny. And this is something that no political party can afford. This, perhaps explains why the Narendra Modi government does not want political parties to be brought under the ambit of RTI.
Nevertheless, if this were to happen, it would go a long way in ensuring that real estate prices in India at any point of time are a reflection of the underlying demand and supply of homes.
Also, as any builder will tell you off the record, the construction cost is only a small part of getting a real estate project going. Fees to politicians and bureaucrats form a major cost of a project, and are passed on to the buyer. The finance minister Arun Jaitley cannot do much about this, but at least he can talk about it. The first step in tackling a problem is acknowledging that it exists.
Finally, Jaitley can also explain to us why the Real Estate (Regulation and Development) Bill, which promises to bring some regulation to what has been a totally unregulated sector, up until now, has more or less been put on the backburner?
The government has shown a lot of aggression when it came to bills pertaining to land acquisition and goods and services tax. The same aggression has been missing when it came to the Real Estate bill. The bill provides for penalties to be paid by the builder, if a project is not delivered within a time bound period. It also stops builders from making arbitrary changes to project plans without the consent of home-buyers. It also has a provision for state level real estate regulators.
Long story short – why doesn't Jaitley talk about all these factors as well. What is the point in blaming the RBI over and over again for a slowdown in the real estate sector?
The column originally appeared in The Daily Reckoning on Sep 23, 2015