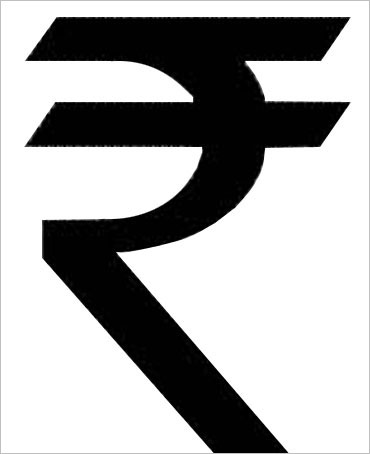 Amtek Auto was supposed to repay Rs 800 crore of its debt by Sunday (Sep 20, 2015). It has not been able to do so. Media reports suggest that the company has a total debt of Rs 18,000 crore, whereas the Amtek group has a debt of Rs 26,000 crore.
The interesting bit is that this debt that Amtek Auto has defaulted on will not be declared to be a bad loan immediately. As I have often written in the past in The Daily Reckoning, banks do not like to recognise bad loans immediately.
More often than not they kick the can down the road by restructuring the loan. When a loan is restructured a borrower is either allowed to repay the loan at a lower rate of interest or over a longer period of time or possibly both.
Deepak Shenoy makes this point on Capitalmind.in: "For a bank holding the bonds[on which Amtek Auto has defaulted on] this account is technically not an NPA [non-performing asset or a bad loan] until 90 days is over. So they can extend and pretend and hope that Amtek manages to salvage itself. Since the banking system has exposure to more than Rs 7,000 crore of loans to Amtek, you can bet your next salary that they will restructure the loan in some way and manage to not call it an NPA at all."
And that is not the only disturbing bit. Amtek Auto is also a very clear case of rating agencies having been caught napping on their job. The agencies should have seen this default coming. But that did not turn out to be the case.
Care Ratings suspended the rating of the company on August 7, 2015. Before suspending the company Care had rated Amtek Auto at AA−. Care defines an AA rating as: "Instruments with this rating are considered to have high degree of safety regarding timely servicing of financial obligations. Such instruments carry very low credit risk."  Over and above the rating, Care also uses plus or minus for a certain level of ratings. These signs "reflect the comparative standing within the category."
From a rating of AA−, Care stopped rating Amtek Auto. Another rating agency Brickwork Ratings downgraded the debt of the company from a level of A+ to C−. This was a downgrade of 12 levels in a single shot.
Brickwork defines an A rating as: "Instruments with this rating are considered to have adequate degree of safety regarding timely servicing of financial obligations. Such instruments carry low credit risk." It defines a C rating as: "Instruments with this rating are considered to have very high risk of default regarding timely servicing of financial obligations."
It is worth asking here that how did a company go from being categorised as having an "adequate degree of safety" to a "very high risk of default," all at once. The only possible explanation here is that the rating agency was caught napping or just chose to look the other way.
In fact, Amtek Auto is not an isolated case. There have been other such instances as well. As a recent news-report in the Mint newspaper points out: "In the past one year, there have been other instances where ratings have been cut sharply by three notches or more in one revision. In July, CARE Ratings downgraded Jaiprakash Associates Ltd by six notches from a rating of BB to D-, a rating that reflects a default in the debt security. Non-convertible debentures of Bhushan Steel Ltd also saw their rating drop by six notches following a revision by CARE Ratings in December 2014. Punj Lloyd Ltd faced a similar drop in ratings in July."
Monet Ispat and Energy Ltd, Bhushan Power and Steel Ltd, Shree Renuka Sugars and 20 Microns Ltd, are examples of other companies that the Mint news-report points out.
There is a basic problem with the way rating agencies operate. The company which they are rating is the one which pays them as well. In this scenario one rating agency can be played against another, and a company can indulge in ratings shopping.
In fact, ratings shopping was a major reason behind the financial crisis. Banks and other financial institutions looking to rate their sub­prime bonds and other mortgage backed securities played off one rating agency against the other. If they did not get the AAA rating (which is the best rating on a financial security), they threatened to take their business elsewhere.
There was a huge ratings inflation that happened as well. As George Akerlof and Robert Shiller write in their new book Phishing for Phools—The Economics of Manipulation and Deception: "One ratings agency alone, Moody's, gave 45,000 mortgage-related securities a triple-A rating(for the period 2000 to 2007); that generosity for the mortgage-backed securities contrasts with only six US companies that were similarly rated AAA(in 2010)."
This possibly explains that the rating agencies were giving high ratings to subprime and mortgaged backed securities in order to continue to get business from investment bank issuing subprime bonds and other mortgage backed securities.
As Akerlof and Shiller point out: "The originator of the packages [i.e. subprime bonds and the mortgage backed securities], typically an investment bank, was rewarded by high ratings on its offerings. And the ratings agency, in turn, would be shunned if it did not give the investment bank what it wanted. It was in the interest of neither the investment banks nor the ratings agencies to go back and do that extremely difficult—and perhaps impossible—task of opening up the packages and carefully examining their innards [the emphasis is mine]."
This is precisely what has happened in the Indian context as well. In their zeal to get business, the rating agencies awarded these companies higher ratings than what they deserved in the first place. If they hadn't done that the companies would have taken their business elsewhere. Pretty soon shit hit the ceiling and they had to cut ratings by several notches all at once.
To conclude, it is worth repeating here, something that a managing director of Moody's told his employees: "Why didn't we envision that credit would tighten after being loose, and housing prices would fall after rising, after all most economic events are cyclical and bubbles inevitably burst. Combined, these errors make us look either incompetent at credit analysis, or like we sold our soul to the devil for revenue, or a little bit of both [the emphasis is mine]."
The Indian rating agencies did something similar as well.
The  column originally appeared on The Daily Reckoning on Sep 24, 2015