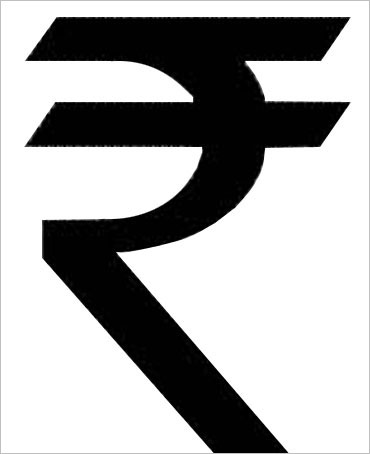 Credit Suisse released the Global Wealth Report earlier this month. The report had some very interesting data points in the Indian context.
As the report points out: "Measured in domestic terms, wealth has grown rapidly in India since 2000 except during the global financial crisis. Annual growth of wealth per adult in rupees has averaged 8% over 2000–2015." This is a clear reflection of the strong economic growth India has experienced since the turn of the century.
There are some other interesting data points in the report as well. "As in many other developing countries, personal wealth in India is dominated by property and other real assets, which make up 86% of estimated household assets," the report points out.
It further points out "a very small proportion of the population (just 0.3%) has a net worth over USD 100,000. However, due to India's large population, this translates into 2.4 million people. India has 254,000 members of the top 1% of global wealth holders, which equates to a 0.5% share."
Let's look at the second point first. So India has 254,000 members in the top 1% of the global wealth holders. It is worth remembering here that in his February 2013 budget speech, the then finance minister P Chidambaram had estimated that India had only 42,800 people with a taxable income of Rs 1 crore or more.
Between 2013 and 2015, the number of people with a taxable income of Rs 1 crore or more must have gone up a bit. No new data is available and given that we can assume that the number is perhaps around 50,000.
So, India officially has 50,000 individuals with a taxable income of Rs 1 crore per year. At the same time there are 254,000 members in the top 1% of global wealth holders. There is a huge dichotomy here. The total global wealth as per the Credit Suisse report stands at $250.1 trillion.
Income on which tax has to be paid and accumulated wealth, are two different things. Nevertheless, wealth cannot be built unless an income is earned. And if an income is being earned, some tax needs to be paid on it.
What this tells us is that many Indians are earning incomes, building wealth, but not paying any income tax. A bulk of the "black money" on which tax has not been paid is parked in real estate. And that explains the fact that 86% of personal wealth in India is in real estate and other real assets. In fact, if we look at the 2010 report, the number was at 90%.
This is not surprising given that real estate remains the best parking space for black money. As a FICCI study on black money released in February 2015 points out: "About a third of India's black money transactions are believed to be in real estate…The real estate sector in India constitutes for about 11 % of the GDP15 of Indian Economy, as these transactions involve high transaction value. In the year 2012-13, Real Estate sector has been considered as the highest parking space for black money."
The Modi government up until now has been concentrating on chasing black money that has left the shores of the country. After a huge failure on that front, now they have been talking about domestic black money. The finance minister Arun Jaitley wrote on his Facebook page sometime back that "the bulk of black money is still within India". That should have been obvious from the day the government decided to focus on black money, given that the bulk of black money gets invested in real estate.
Justice (retired) Arijit Pasayat, the vice-chairman of special investigation team (SIT) on black money said something along similar lines recently: "The volume of black money stashed in India is much more than it is now in the foreign countries. If the generation of black money is stopped, its flow to the foreign countries will be substantially reduced."
The surprising thing is that it took the Modi government nearly 17 months since being elected to power in May 2014 to figure out where the bulk of the black money was inside India and not outside it, something that should have been obvious from day one.
Another interesting thing the report points out is the distribution of wealth among Indians. The top 1% owns nearly 53% of India's wealth. The top 5% owns 68.6%. And the top 10% owns 76.3%. So what this clearly tells us is that 90% of the country's population owns less than 25% of its wealth.
Black money has helped increase this inequality. Those who have black money have invested it in real estate and seen their wealth grow at a fast rate. French economist Thomas Piketty calls this the "principle of infinite accumulation" in his book Capital in the Twenty First Century.

Piketty defines the principle of infinite accumulation as the "inexorable tendency for capital to accumulate and become concentrated in fewer hands, with no natural limit to the process."
This has also led to a situation where all the black money floating around in real estate has led to very high prices of homes, making them unaffordable for those who want to buy homes to live in.
The column originally appeared on The Daily Reckoning on October 21, 2015