If you are the kind who follows the business media closely, you would probably be thinking that for the last few months all people have done across India is buy homes to live in. But is that really true? The short answer is no, though sales did pick up during October to December 2020, in comparison to the three month period before that. But whether that was pent up demand or genuine demand coming back, only time will tell.
A thriving real estate sector really helps the overall economy grow at a fast pace. But given the mess that the Indian real estate sector has been in for many years, and the fact that the deep state of Indian real estate won't allow market forces to work to help clean it up, that isn't really going to happen.
Let's look at the issue in more detail.
1) As per the annual roundup of residential real estate published by PropTiger Research, sales in 2020 contracted by 47% to 1.83 lakhs across eight large cities (Delhi NCR, Mumbai, Pune, Ahmedabad, Chennai, Bengaluru, Hyderabad, Kolkata).
In short, 2020 was a bad year for real estate. Having said that, sales during October to December 2020 picked up and 58,914 units were sold, which was 68% more in comparison to the number of units sold during July to September 2020. In comparison to October to December 2019, sales were down 27%, during the period.
Of course, the real estate sector wants us to believe that demand is back and all is well with the sector. Nevertheless, this jump in sales can be because of pent up demand. Whether it sustains in the months to come remains to be seen. This is an important caveat to keep in mind.
2) More than half of these sales have happened in Mumbai and Pune. The reason offered for this is the cut in stamp duty carried out by the state government. The Maharashtra government cut the stamp duty applicable on real estate transactions from 5% to 2%. This was applicable until December 31, 2020.
The stamp duty cut driving up builder sales, is true to some extent. Given that the price of an apartment in a city like Mumbai runs into crores, even a 3% saving on the price runs into a decent amount of money. But more than the stamp duty cut, a substantial drop in prices, especially for homes priced at more than Rs 2 crore, is the main reason for the sales in the city picking up.
Independent real estate expert Vishal Bhargava has pointed this out in the past in his columns (Those who like to follow Mumbai's real estate scene, should seriously read all that Vishal writes).
Of course, you haven't read about this in the mainstream media simply because the mainstream media depends on advertisements from real estate companies and needs to keep driving the notion that real estate prices don't fall, over and over again. (Another reason you need to support my work).
One reason for a fall in prices is the fact that businessmen who run small and medium enterprises have been facing a tough time since covid broke out. And they are looking at alternate avenues to raise money to keep their businesses going. This includes selling the real estate assets they have accumulated in the past. There is some distress sale as well.
Also, other than Mumbai and Pune, the other six cities account for less than half the sales. This tells us clearly that real estate sales in these cities are at best sluggish.
3) The clearest trend in the PropTiger data is that 48% of the sales have been for apartments selling at a price of less than Rs 45 lakh. What this tells us is that high prices remain the biggest challenge of owning a home in India. It also tells us that while home prices haven't really fallen, on the whole across India, despite the lower demand, the demand that remains is primarily at the lower end of the price spectrum. Hence, the market has corrected itself in its own way, despite home prices not coming down in absolute terms. This is an important lesson that the real estate industry needs to learn.
Also, 74% of the sales have happened for home prices of less than Rs 75 lakh.
4) As far as prices are concerned, the PropTiger report points out: "Weighted average prices for new launched projects across the top-eight cities remained stagnant in the past few quarters, with prices moving in close ranges."
This is something that is also reflected in Reserve Bank of India's 10 city house index, though the cities tracked by this index are not the same as the cities tracked by PropTiger.
Source: Centre for Monitoring Indian Economy.
The cities tracked by the RBI's 10-city house index are Mumbai, Delhi, Chennai, Kolkata, Bengaluru, Ahmedabad, Lucknow, Kanpur, Jaipur and Kochi. The index tells us that the average one-year return of owning real estate in India during the period July to September 2020, stood at 1.13%. This is the lowest since the index came into existence. The index also tells us that the return on real estate during 2020 has been marginally negative.
What this means is, and as I have often said in the past, Indian real estate is going through a time correction and not a price correction. The inflation seen over the last two years has been around 6% per year on an average. This means in real terms, the prices have already corrected by more than 12%, over a two year period.
5) This trend is likely to continue given the huge amount of inventory that remains piled up with builders. The overall inventory stock is at 7.18 lakh units across eight cities as per PropTiger. It has come down from 7.91 lakh units in 2019, simply because builders aren't launching as many new projects as they used to.
Having said that, with the sales slowing down, at the current sales pace it will take around 47 months to clear the remaining inventory. Even though all this inventory is not ready to move in, a significant portion is. Also, it is worth remembering that the prospective buyers have a choice when it comes to buying a home. Over the years, investors across the country have ended up buying a huge number of homes in the hope of a price appreciation. Many of these homes have remained locked and are available for sale.
As Bhargava wrote in a recent column: "Resale transactions are traditionally 2/3rd of the market." Even if this proportion were to come down, resale transactions of locked homes will continue to form a significant chunk of the market, making it difficult for builders to cut down their inventory quickly. Also, even if builders don't offer ready to move in homes, there is a significant supply that will keep coming in from individuals who have bought real estate as an investment over the years.
6) Homes priced below Rs 45 lakh form 48% of the inventory. What does this tell us? It tells us that the real demand for homes is at a price even below Rs 45 lakh, probably below Rs 25 lakh. This is something that the builders need to keep in mind. It may not work in a city like Mumbai, where land available is limited and expensive, but it will definitely work for the other seven cities that PropTiger tracks and other parts of India, where cities can expand in all directions and land is really not an issue.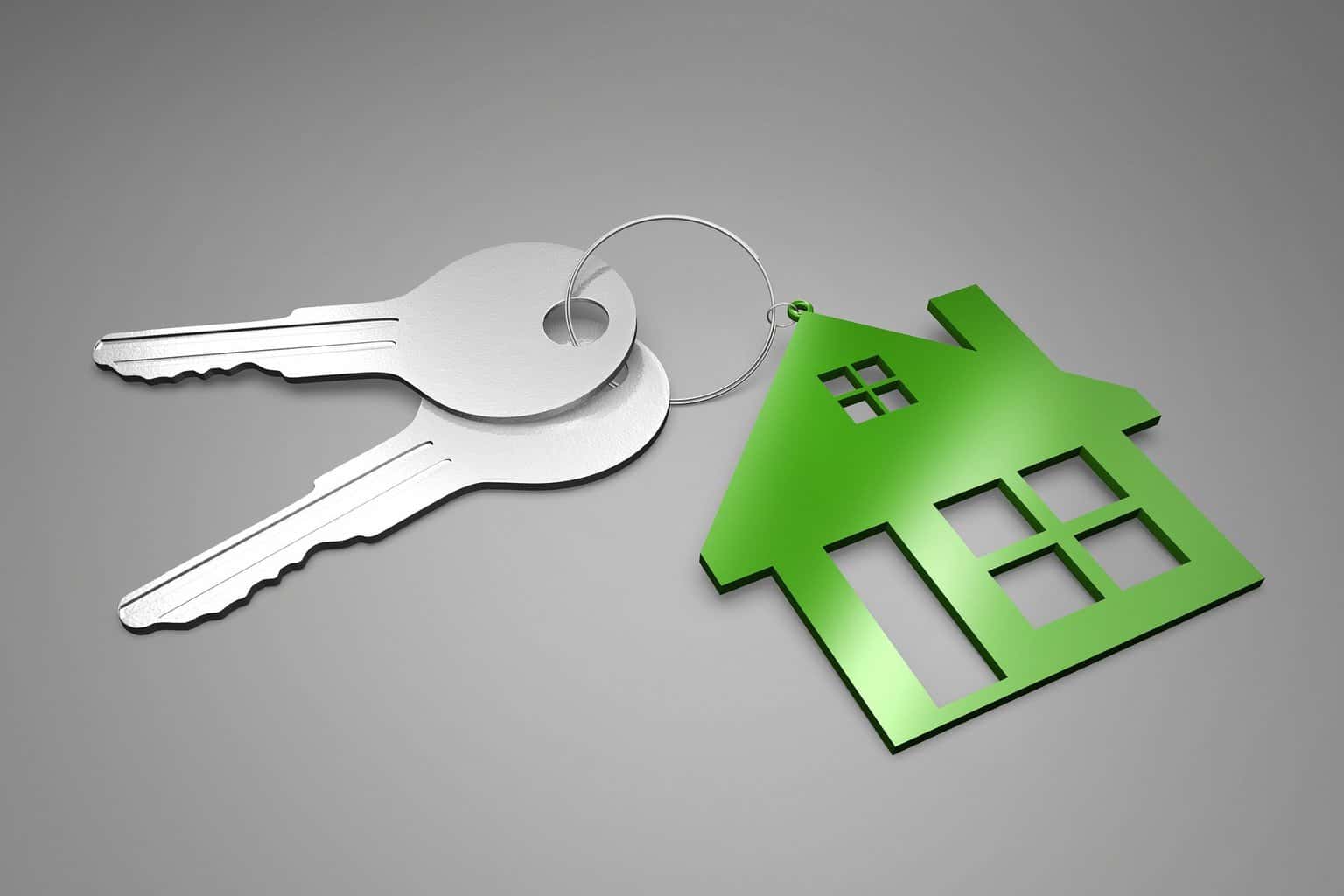 7) It is worth remembering here that builders have benefitted because of the Reserve Bank of India allowing banks and non-banking finance companies, to restructure commercial real estate loans.
As former RBI governor Urjit Patel writes in Overdraft—Saving the Indian Saver:
"In February 2020, 'living dead' borrowers in the commercial real-estate sector – under a familiar guise ('a ghost from the past', if you will) viz., ad hoc 'restructuring' – have been given a lifeline. It is estimated that over one-third of loans to builders are under moratorium."
Patel does know a thing or two about banks and lending and hence, needs to be taken seriously. It remains to be seen for how long will the RBI continue supporting the builders. The longer, the RBI supports the builders, the longer they can hold on to a significant price cut. This also means that inventory will take longer to clear and home prices will continue to stagnate. It is all linked.
8) At a macro level this means that the ability of real estate to create jobs for the unskilled and the semi-skilled, will continue to remain limited. It is also worth remembering that real estate as a sector can have a huge multiplier effect on the overall economy.
The real estate sector has forward and backward linkages with 250 ancillary industries. This basically means that when the real estate sector does well, many other sectors, right from steel and cement to furnishings, paints, etc., do well.
If this were to happen, the Indian economy would really benefit in the post-covid times. But sadly it won't, given that the deep state of Indian real estate which includes, builders, banks and politicians, will make sure that the sector is continued to be treated with kids gloves and any problems which could lead to a price cut, are kicked down the road. Trying to maintain the status quo in the sector is not helping the Indian economy.
9) Dear reader, some of you by now must be like all this gyan is fine, but tell me one simple thing, should I buy home or should I hold on to my money. The answer as always is, it depends. It is worth remembering here, that what we can possibly do with our money is a very individual thing.
If you are looking to buy a home to live in and have the capacity to pay an EMI and arrange for a down-payment, then this is a good time as any to buy a home. Owning a house has its own set of advantages. Parents and in-laws feel you have settled in life. There is no danger of the landlord acting cranky. And once you have children it gives them some kind of stability with friends, activities as well as the school they go to. Of course, address proofs don't need to change, every time you move house.
Having said that do keep in mind that we live in tough times and the negative economic impact of covid is yet to go away. Also, there can be further cycles of the spread of the virus. Before taking on a home loan, ensure that you have some money in the bank to be able to continue paying the EMI in case you lose your source of income.
When it comes to investing in a house, it continues to remain a bad idea on the whole. Of course, there will always be some good opportunities and some distress sales happening.
10) Finally, everyone who makes a living out of selling real estate will spend 2021 trying to tell us that demand is coming back, people are buying homes, new trends are springing up and all is well.
As PropTiger points out:
"By making bare the limitations involved in other investment assets, the pandemic has forced people to rethink their investment strategies, tilting it in favour of home ownership."
This is basically rubbish which has been written well. Why would anyone in their right mind during tough economic times, invest a large part of their savings and/or take on a large loan to buy an illiquid asset?
Some people who can afford it, may have definitely bought new homes in order to adjust to the new reality of work from home, but beyond that the proposition that PropTiger is making, remains a difficult one to buy.
If it were true, some of the massive amount of easy money that is currently floating around in the financial system, would have gone into real estate as well. But given that sales have crashed 47% during 2020 tells us that it clearly hasn't.
In fact, the outstanding home loans of banks between March 2020 and November 2020 have gone up by just Rs 44,463 crore. This is around two-fifths of the increase (38.7% to be precise) in outstanding home loans of Rs 1,14,636 crore seen between March 2019 and November 2019. This is despite the fact that home loan interest rates have come down to as low as 7%.
So, people are generally being careful when it comes to buying a home by taking on a loan and that is the right strategy to follow at this point of time.