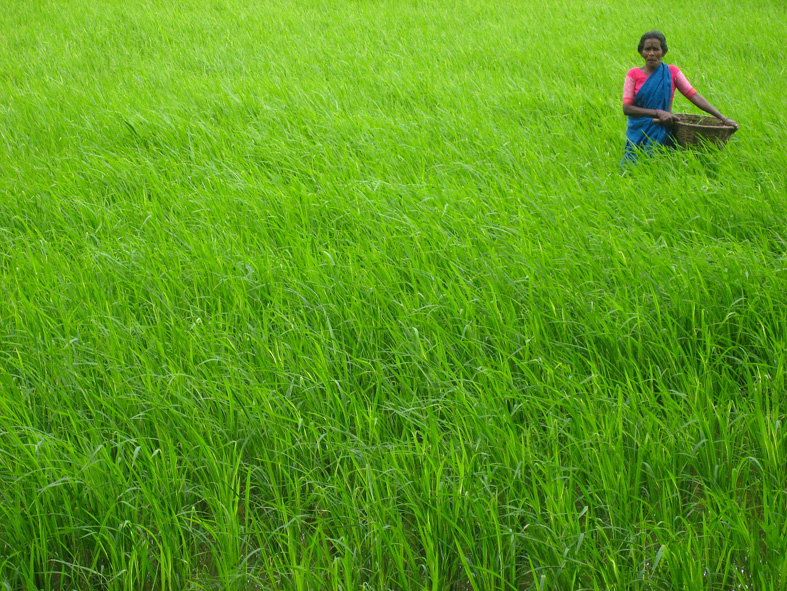 A few days back I suggested on Twitter that people with outstanding home loans should organise themselves and ask the government to waive off their loans.
This idea basically came from several state governments waiving off loans given to farmers. It was started by Andhra Pradesh and Telangana, the two states to come out of the erstwhile Andhra Pradesh.
Then it was followed in Uttar Pradesh, where the newly elected government decided to waive off farm loans of around Rs 36,359 crore. It was followed by Maharashtra.
There is a clear trend here. Maharashtra chief minister Devendra Fadnavis recently explained his decision to waive off loans to farm loans by saying: "Neighbouring Telangana and Andhra did it first. It created pressure and then UP announced the waiver. The demand had been there but it became very strong after UP's decision."
The idea also came from the fact that banks were busy treating large corporates which had defaulted on their loans, with kids gloves, by restructuring their loans and giving them a longer time to repay. This was basically happening because the corporates owed a large amount of money to banks. And any default would hit them hard.
Now as a home loan borrower, try going to a bank and ask for the postponement of payment of EMI to repay the home loan and see how a bank reacts. Obviously, different kind of borrowers get treated differently.
What has helped the cause of the farmers is that they are numerous in number and the fact that they are organised, which helps them carry out protests at a level so that the government registers it. What has helped the corporates is that their average loan amounts are very large and any default would hit the banks hard.
These factors are missing in case of individuals who have taken on home loans. They are not many in number. They are spread across the length and breadth of India. And they are not organised. In 2013, the number of outstanding home loans stood at 46.43 lakh. I couldn't find a more recent number. Over and above this, there would be home loans given by housing finance companies, as well.
Typically, the outstanding home loans (in value) are around 60:40 (scheduled commercial banks: housing finance companies). Taking the housing finance companies into account, as well as the fact that the total outstanding home loans may have gone up from where they were in 2013, it is safe to say that the total number of outstanding home loans will be still less than 1 crore.
Also, the individuals who have taken on these home loans would be spread across the length and breadth of the country. Hence, it is difficult for them to get together and protest that the government waive off their home loans, like has been the case with farm loans. The same stands for other kinds of retail loans which have smaller average ticket value, in comparison to the home loan, which is usually the largest loan that an individual ever takes on.
Over and above this, the average loan amount owed by them is very small and that ensures that they are likely to face the full legal wrath of the bank, if they default on their home loans, which is not the case with corporates.
Having said that, there is a precedent of a government waiving off home loans as well. In December 2016, the Telangana government had announced a waiver of home loans of around Rs 3,920 crore to individuals who had benefitted from the housing schemes for economically weaker sections of the society over the years.
So, if individuals with home loans, can get themselves organised they might also be able to get a loan waive off.
But there is one particular kind of borrower, who is in a position to organise himself, protest and ask for a loan waive off.
In 2016-2017 and 2015-2016, the total amount of loans extended under the Pradhan Mantri Mudra Yojana (PMMY or better known as Mudra loans) stood at Rs 3,17,977.81 crore. The total number of borrowers over the two-year period stood at around 7.46 crore. A bulk of these loans have been made to women.
Taking cue from farmers, if these borrowers can manage to organise themselves and protest and demand a waive off of their loans, there is a good chance that they might get it. Assuming that only one individual in one household has got a loan under PMMY, we are looking at 7.46 crore households. At five members per household, we are looking at more than 37 crore individuals, on whom these loans have had some impact. And that is a large vote bank.
If these individuals can get themselves organised they are in a very good position to demand and get a waive off on their PMMY loans. Also, the governments have already set a precedent and will find it very difficult to say no.
This will be especially true for states where elections are scheduled before the Lok Sabha election of 2019. On a totally different note, they might not even need to take it up as an issue, some lazy politician might just do the job for them, by promising a waive off.
And that is the problem with these waive offs. They are unlikely to stop in a hurry.
The column originally appeared on June 19, 2017, on Equitymaster.