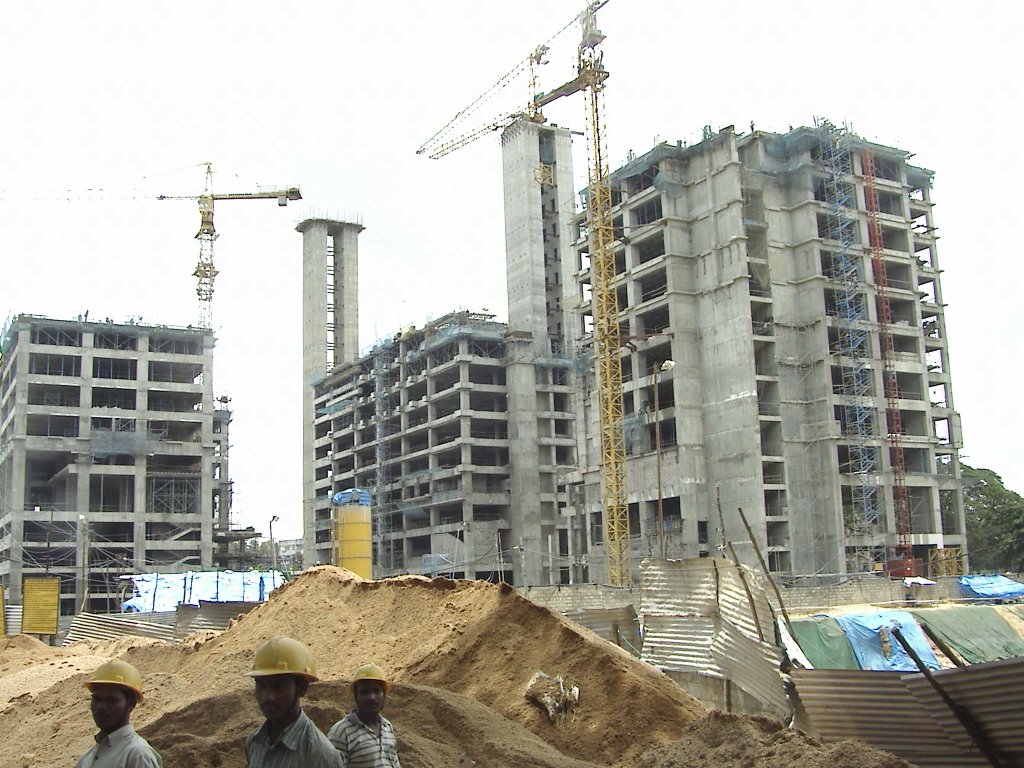 When flying out of the terminal 2 at the Chatrapati Shivaji International Airport in Mumbai, I like to follow a certain routine.
This includes eating a sandwich along with a cup of coffee and watching airplanes take off and land. The entire routine lasts for around 15 minutes. And this is precisely what I was doing two days back, when I saw a person walking towards me. I wouldn't call him a long-lost friend but he was someone I had come to know during my course of work.
Don't we all know a bunch of people we know, but we really don't know? So, he was one of those.
"And who have we run into," he said, sitting down in front of me. After the mandatory hello, this gentleman got to the issue straight away. "So why are you so against investing in real estate?" he asked.
"Well, I am not against anything. I am only against things which don't make sense to me at a certain point of time. And as of now it doesn't make sense to invest in real estate, in my humble opinion. But if you want to buy a home to live-in, that is a different issue altogether," I explained, extremely irritated at having been disturbed.
"Oh, you know but the value of the home I bought has gone up four times," he said with great confidence.
This is the oldest argument made by those still confident about investing in real estate. It comes in two forms. One form was just cited above. The other form is to talk about a third person who seems to have made money by investing in real estate. This can include Sharma ji, Verma ji, Gupta ji, Mr Banerji or Mr Subramanian, one of whom lives down the road.
This argument deals in absolutes. "I bought for Rs. 10 lakh and I sold it for Rs. 50 lakh," is how you go about selling this point. The trouble is that it doesn't take into account any expenses incurred in between.
This includes the maintenance cost that needs to be paid to the society every month. Or the property tax that needs to be paid to the municipality every year. Or the cost of insuring the home. Or the interest on the home loan. Or the cost of buying an insurance on the home loan. On the positive side, it does not include any rent that comes in and any tax deductions that are made.
The point being that no one calculates the return on investment on investing in property. In fact, there is no such number going around. If you want to know the past returns of a stock or a mutual fund, it is very easy to find that. But if you want to know about the past returns on real estate, there are only absolute numbers going around.
There are only stories. And people like to believe in stories, not numbers.
"So when did you buy this home?" I asked the gentleman.
"Around 2005," he replied.
"You were lucky," I blurted out.
"What do you mean?" he asked.
I had made the proverbial mistake of attributing the success of a person to his luck. And given that I would have to explain what I meant.
"Well, if you had invested in real estate any time post 2009, there is a reasonably good chance that your investment would have ended up in a mess," I explained.
"What do you mean?" he asked again.
"Many people who invested in real estate post 2009, still haven't got the homes they had invested in. The builders have either run out of money or in some cases simply disappeared."
"Oh," he replied, rather nonchalantly.
"So, in many cases people who thought they are buying a home to live in, have had to continue paying the rent on the home that they live in, along with the EMIs."
"Oh," he said again.
"They are basically screwed."
"But what are you trying to say?"
"Success in real estate investing like many other things in life is also a matter of timing. You think you have made money because you invested in 2005. Many others who invested in 2009 or after, are stuck. And unlike other forms of investing there is no exit route. Also, given that the amount involved in this case is large, there is no getting back from it," I explained.
"Oh, but all that doesn't apply to me," he said rather confidently.
"Really? So, this home you bought and which has gone up four times in value, have you ever tried selling it?" I asked.
"Yes."
"And for how long have you been trying to sell it?"
"For the last six months."
"And you still haven't managed to find a buyer for it?"
"No. I think it is worth a certain price. But the stupid buyers haven't been willing to pay."
"Ah!"
"My broker also thinks it is worth the price that I think it's worth."
"Oh, really. The price you and your broker have, is in your head. That is certainly not the market price, because if it was, your home would have been sold by now."
"That is not the case," he responded very aggressively.
"You are anchored on to a price and are not willing to sell for anything less than that price. But in the time to come, as your home continues to remain unsold, you will revise your expectations and be ready to sell at a lower price," I said, gulped my cup of coffee, and started walking towards gate number 87 to catch my flight.
To conclude, if you are unable to sell a house that you had bought as an investment, that doesn't make the buyer stupid.
The column originally appeared in Vivek Kaul's Diary on October 26, 2016