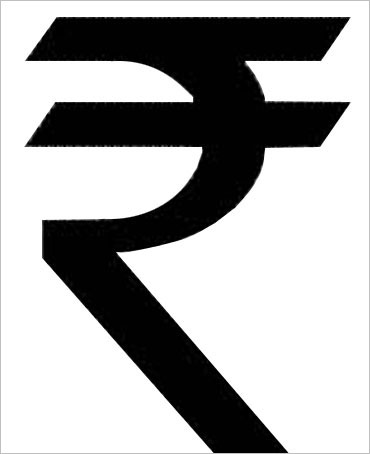 Data released by the ministry of statistics and programme implementation shows that India's gross domestic product (GDP), a measure of the size of the economy, grew by 7.4% during the period between July to September 2015. These are fantastic numbers in a world where real economic growth is slowing down. Even China is finding it tough to grow at rates that it did in the past.
So what is driving India's economy? Manufacturing grew by a 9.3%. Trade, hotel, transport, communication & services related to broadcasting grew by 10.6%.
And financial, insurance, real estate and professional services grew by 9.7%. These three segments which formed 62.6% of the total economy between July to September 2014, helped the economy grow by 7.4%. Agricultural, forestry and fishing grew by just 2.2%.
The question is how believable is this growth of 7.4%? The short answer is—not very. It is worth mentioning here that GDP is ultimately a theoretical construct.
Most real economic numbers suggest otherwise.
Let's take a look at them one by one.
1) Exports have been falling eleven months in a row. In fact, between April and October 2015, exports have fallen by 17.6% to $154.29 billion, in comparison to the same period last year. Between April and October 2014, the exports had stood at $187.29 billion. A greater than 7% economic growth rate with falling exports is a little difficult to believe.
2) Corporate profitability continues to remain subdued. As a recent news-report in the Business Standard points out regarding the profitability for the period July to September 2015: "It was another muted quarter for India Inc, with aggregate profit growth at both the operating and net level growing at only under one per cent over a year-ago period. The sample is of 2,300 companies…The numbers are worse for the benchmark indices such as the Nifty, where operating and net profit are down between three-five per cent over the year-ago quarter, with aggregate numbers below expectations."
3) Passenger vehicles sales, another good measure of economic recovery, have been subdued through most of this financial year, though there has been some recovery in October 2015, which doesn't come under the July to September 2015 period, for which the economic growth number has been reported. Between September 2015 and September 2014, passenger vehicles sales went up by only 3.85%.
4) Motorcycle sales, a very good economic indicator in the Indian context, have fallen for most of the financial year, only to have recovered a little in October due to festival season sales. It remains to be seen whether the sales can be sustained for November 2015. Data from the Society of Indian Automobile Manufacturers (Siam) points out that motorcycle sales during the first six months of the year (April to September 2015) were down by 4.06% to 5.36 million units, in comparison to the same period last year.
5) Tractor sales have been falling for thirteen months in a row. Data from the Tractor Manufacturers Association shows that sales have fallen by 20% during the first six months of this financial year (i.e. April to September 2015). This is a clear example of weak agricultural growth.
6) The loan growth of banks continues to remain subdued. The sectoral deployment of credit data released by the Reserve Bank of India (RBI) shows that bank loans grew by 8.4% between September 2014 and September 2015. In fact, they grew by an even slower 8.1% between October 2014 and October 2015.
7) Along with this, the bad loans of banks continue to pile up. As a recent report in The Indian Express points out: "Already burdened by bad loans, 37 banks, led by public sector ones, have reported a 26.8 per cent rise in non-performing assets (NPAs) over the 12-month period ending September this year."
The overall non-performing assets of banks as of September 2015 stood at Rs 3,36,685 crore. This was an increase of Rs 71,000 crore, according to numbers put together by credit rating firm CARE.
8) The number of stalled industrial projects went up during the period July to September 2015. As a recent research note by Morgan Stanley points out: "The stock of stalled projects climbed in the September quarter, while existing capacity is being underutilized. This has, not surprisingly, lowered interest in greenfield investments, with industrial credit loan growth stagnating in single-digits." The bulk of the stalled projects belong to the manufacturing and infrastructure sectors. Further, there is a good anecdotal evidence to suggest that small and medium enterprises, a major source of job growth, continue to struggle.
9) The Reserve Bank of India governor Raghuram Rajan recently pointed out that factories were running 30% below capacity as of now. A research report by DBS points out that the capacity utilisation rate was at 80% in 2011-2012. This suggests a significant slack in the economy. How is manufacturing then growing by 9%, as suggested by the data released by the ministry of statistics and programme implementation?
10) The real estate sector, a major employer of people, continues to be in the doldrums, with new launches coming down and the number of unsold homes going up.
11) Further, for two years in a row India has had a deficient monsoon. In its end of season report, the India Meteorological Department (IMD), the nation's weather forecaster, stated that "rainfall over the country as a whole was 86% of its long period average (LPA). Thus years 2014 & 2015 was the fourth case of two consecutive all India deficient monsoon years during the last 115 years."
IMD uses rainfall data for the last 50 years to come up with the long period average. If the rainfall is between 96% and 104% of the 50 year average, then it is categorised as normal. If it is between 90% and 96% of the 50 year average is categorised as below-normal. And anything below 90% is categorised as deficient.
If something has happened only four times in 115 years, there is clearly reason to worry, given that nearly half of India's population is dependent on agriculture. Also, this has clearly slowed down consumer demand in much of rural India.
On the positive side a lot has been written on the 36% jump in indirect tax collections. This has been offered as an example of a revival in economic activity.
Nevertheless, much of this huge jump has come from the government increasing the excise duty on petrol and diesel and capturing much of the fall in oil prices. Excise duty collections have jumped by 68.6% during the course of this financial year.
In fact as a recent ministry of finance press release points out: "These collections reflect in part increase due to additional measures taken by the Government from time to time, including the excise increases on diesel and petrol, the increase in clean energy cess, the withdrawal of exemptions for motor vehicles, capital goods and consumer durables, and from June 2015, the increase in Service Tax rates from 12.36% to 14%. However, stripped of all these additional measures, indirect tax collections increased by 11.6% during April-October 2015 as compared to April-October 2014."
As the Chief Economic Adviser Arvind Subramanian recently said in an interview: "Even if you take away all the new things, new taxes have been added, that number[indirect taxes number] is growing at a robust about 11.5 -12% and if that number is right, that means that the underlined economy is recovering."
There are few other data points on the positive side. The commercial vehicle sales have been robust during the first six months of the financial year. At the same time consumption of petroleum products has also gone up by 8.5% between April and Septmber 2015.
While the underlying economy might be recovering, it is very difficult to believe that it is growing at 7.4%. In fact, Subramanian and Rajan suggested the same in a very roundabout sort of way in a recent joint interview to a television channel.
To conclude, once you take all the factors I have listed above into account, the economic growth (or GDP growth) number of 7.4%, doesn't look believable at all.
(Vivek Kaul is the author of the Easy Money trilogy. He tweets @kaul_vivek)
(The column was originally published on Firstpost on December 1, 2015)