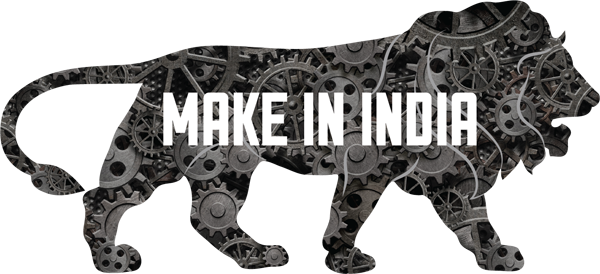 This column is essentially an extension of the column Devanshu Sampat wrote for The 5 Minute Wrapup on November 13, 2015. In this column Sampat talks about the challenge automation will create for the Make in India programme.
As he writes: "The costs of robots fall every year. At the same time, their complexity is on the rise. It won't be long before cheap robots will be catering to the needs of a wide range of manufacturing firms."
This Sampat believes "will prove to be major challenge to the government." "Will 'Make in India' be successful if a large number of people remain unemployed despite a manufacturing revolution?" he asks.
As I have said in several previous columns, nearly 13 million Indians are expected to join the workforce every year. This trend will continue up to 2030. Given this, the government needs to create an environment in which jobs are created, in order to accommodate this workforce at a fast speed.
With automation and robots taking over manufacturing the number of new jobs being created will come down. And this will mean trouble for the Make in India programme given that ultimately it's a job creation programme.
So what is the way out? The socialist mind-set of India's politicians will look at it in a way where they may want to make it mandatory for businesses to hire and employ a certain number of people depending on the size of a firm.
To be honest I haven't heard of such suggestions being made up until now but I won't be surprised if such suggestions are made in the years to come, if the Make in India programme starts to fail due to automation and various other reasons.
Also, it is worth remembering here that any businessmen will automate if he can. A businessman is a capitalist and he works for 'more' profit and if there is an opportunity to make more profit he will try to cash in on it. And stopping that behaviour isn't the best possible way to operate.
Further, given India's surfeit of labour laws which make the business environment even more challenging, automation may be the best way out for any businessman.
Having said this, the question that arises here is that why should we expect the manufacturing industry to solve India's employment problem? This is a fair question to ask. A straightforward answer for this lies in the fact that every country that has gone from being a developing country to becoming a developed one, has gone through a manufacturing revolution. India is possibly an exception to this, given that we have had a services revolution before a manufacturing one.
Nevertheless, even with automation we should not be so worried. TN Ninan in his book The Turn of the Tortoise—The Challenge and Promise of India's Future offers a very interesting perspective on the basis of his interactions with some leading industrialists.
Take the case of RC Bhargava, the chairman of Maruti Suzuki, India's leading car maker. As Ninan writes: "The chairman of Maruti Suzuki says, in response to a question on the greater automation that exists in newer car plants, that car factories should not be expected to solve India's employment problem."
So what about job growth? "If job growth is to come, according to Bhargava, it will have to be in associated areas—manning petrol pumps or maintaining and repairing vehicles, which are service sector jobs and don't compare with high paying factory jobs."
Bhargava also points out that every third car bought in India is not driven by the owner but a hired driver. Data from the Society of Indian Automobile Manufacturers (SIAM) points out that 2.6 million cars were sold in India in 2014-2015. If every third car is being driven by a driver as Bhargava talks about, then that means 8.5 lakh new jobs for drivers were created just in 2014-2015. And that is a substantial number.
The broader point is that even though manufacturing jobs may not grow, the setting up of new factories will lead to an increase in jobs in services. As Ninan writes: "The ratio of non-factory to factory jobs in the car industry is said to be 7:1. The head of another car company puts the figure at 16:1. Other manufacturers of engineering goods endorse the view that shop-floor employment in the engineering goods sector is unlikely to grow rapidly because of steadily increasing automation as well as gains in productivity."
Ninan also recounts an interaction with Jamshyd Godrej, chairman and managing director of Godrej & Boyce, the diversified engineering company. Godrej "recalls a time early on when the majority of his company's employees worked in the factory." Now, the number of employees working outside the factory are four to five time the number of employees working in the factory.
The moral of the story, as Ninan puts it is "Success in quite a lot of manufacturing sectors, therefore, leads to employment growth in services, not manufacturing. Not that it should matter, since incomes will be better in both than in agriculture."
In this scenario, it is important that the government realises that the success of Make in India, should not depend on the number of manufacturing jobs it ends up creating. Even if it does not create manufacturing jobs, it will create jobs in services.
Hence, the government should keep working towards a better ease of doing business environment. The labour laws need to be simplified. The physical infrastructure needs to improve. The roads, railways and ports need to improve. The contracts need to be honoured. A bankruptcy law needs to be in place. The courts need to function well.
The simple things need to be done well.
(The column originally appeared on The Daily Reckoning on November 17, 2015)