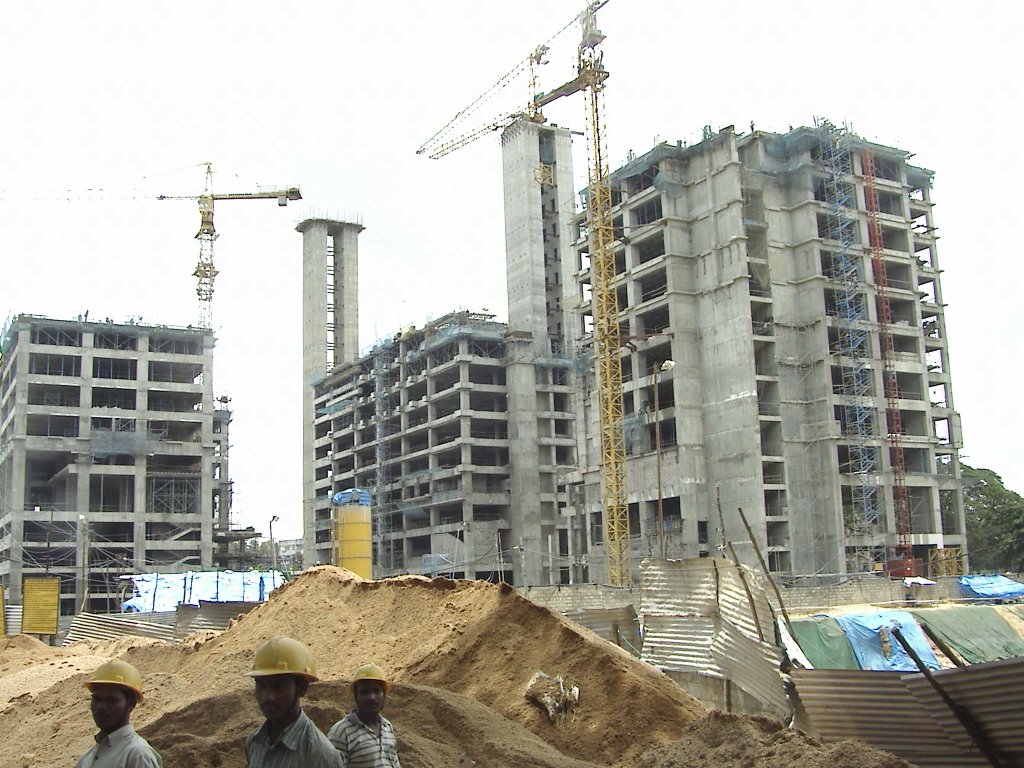 Vivek Kaul
One of the bigger problems with Indian real estate is that there is almost no independent data available for consumers to trust.  For instance, you may want to buy a home in a particular locality, how do you find out what the going price is?
Till very recently you would have had to call up a relative who has some idea of these things. Or you would call up a real estate broker. The real estate broker does not always have the best interest of the buyer on his mind simply because for him it is a one-time transaction.  He is unlikely to be dealing with the buyer ever again. With the advent of websites one can get some idea of what the price scene is in a particular locality.
The point being that the insiders who are a part of the real estate sector in India have no incentive in making things easy for the end consumer. And on most occasions they are bound to mislead.
Take the case of real estate consultants who are the major source of data when it comes to the real estate sector in India. Here is one instance where an attempt has been made to mislead prospective buyers. As Ashwinder Raj Singh is CEO – Residential Services of JLL India points out in a June 2015 column in The Indian Express: "Rental yields vary across the globe, but an average of 2 per cent of rental yield is considered a good deal for residential properties in India."
Rental yield is essentially the annual rent that can be earned by renting out a home divided by its market price. Singh goes on to write: "In India, the cities which currently offer a higher rental yield are Mumbai, Pune, NCR-Delhi, Bengaluru, Kolkata, Chennai, Hyderabad, Ahmedabad. All these cities offer a rental yield of 2 per cent and above, and you can be assured that the average is not going down anytime soon. Investing in these cities will offer you the maximum returns on investment in properties bought for generating rental income."
What is Singh saying here? You can hope to earn a return of 2% or a little more, by renting out a home, almost all across metropolitan India. The question is why would anyone in their right mind invest when the prospective return is 2%? That Singh does not tell us. And this when most savings bank accounts pay an assured return of 4%. There are banks which even pay 7% interest on their savings bank accounts.
Further, earning a return by depositing money in a savings bank account is a very easy of making money in comparison to earning a rent by buying a home. Real estate investment comes with its share of hassles. And earning a 2% return for those troubles is simply not go enough.
Singh of JLL India then goes on to say that the rental yield of 2% is not going to go down any time soon. Well, hasn't it gone down enough already?
The second question is why have real estate consultants now started recommending real estate as a mode of earning a rental income. As anyone who has ever invested in real estate will tell you, investors buy real estate in the hope of making capital gains. Very few investors buy real estate in the hope of earning a rental income. There are easier ways of earning a regular income than through renting out real estate.
The problem is that real estate prices have not gone anywhere in the recent past. As Atul Tiwari and Rishi Iyer of Citi Research point out: "Different data points continue to suggest broad-based deceleration in residential prices across India. Residential prices grew just ~0.5% year on year as on March 31, 2015."
The Citi analysts have used data from Prop Equity. They further point out that prices had been rising at double digit rates before this.
Data from Liases Foras, a real estate research and rating company, shows a similar trend. The average price in six cities (Mumbai Metropolitan Region, National Capital Region, Hyderabad, Chennai, Bangalore and Pune) went up by around 1%, for a one year period ending on March 31, 2015.
So, the insiders are telling us that the real estate prices have stayed almost flat over the last one year. And this explains why Singh of JLL India had to write a column pitching rental income of 2% that can be earned from investing in real estate.
In fact, there is enough anecdotal evidence to suggest that prices have fallen by almost 20% in many parts of the country. Given that there is no neutral agency putting this data together, there is no way of knowing how bad the scene is at the aggregated level. My guess is that it is much worse than what the real estate consultants are telling us.
All the price and sales data that is currently available comes from real estate consultants. And they have an incentive in the real estate prices continuing to go up. Their incomes depend on it.
Hence, there is a clear need for an independent agency which collates real estate data in the country. This will be a huge help to genuine real estate buyers who want to buy a home to live in. Hope the Modi government is listening.
(Vivek Kaul is the author of the Easy Money trilogy. He tweets @kaul_vivek)
The column originally appeared on Yahoo India on July 22, 2015