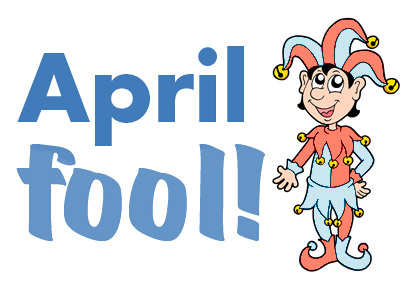 "Look who we have here," said Feku, when he ran into Pappu at the New Delhi Airport, early morning today.
"Kahan hai re tu?" he asked.
"I was here only," replied Pappu.
"Where?"
"In Surajkund."
"Oh and everyone was speculating you are somewhere in Europe with your girl friend," said a surprised Feku.
"Nah, I was with Jeejaji in Haryana. He knows the state very well na."
"But why did you disappear?" asked a slightly concerned Feku.
"Oh, this was an idea one of the brand managers who has joined us came up with," replied Pappu. "Brand managers?" asked Feku. "And I thought I had already recruited all of them."
"Nah. So, you see no one was talking about me."
"So?"
"So, I was told that I if I disappeared everyone would be talking about me."
"Ah. Interesting."
"And newspapers would write about me on their front pages. Websites would write analytical pieces on my disappearance."
"You devil! There is nothing like negative publicity. What an idea. I will also try it in the years to come, when people stop believing in acche din aane waale hain."
"With our party no longer in government we can't put out those full page advertisements that we used to do, for all the publicity that we needed," said a rather sad Pappu. "Ek wo din bhi the!"
"Yes, yes. Ab to hamari baari hai!" 
"But don't tell anyone yet, that I am back."
"Why?" asked a concerned Feku.
"I want to officially come back on Easter."
"Pop out of the Egg, you mean?" asked Feku and burst out into laughter.
"He he. But I must tell you I am really inspired by you," said Pappu immediately alerting Feku.
"That's nice. Now what have I done?"
"Arre your party has become the biggest political party in the world."
"Oh, that."
"What an idea. Just make a missed call and become a member."
"You see, all the brand managers I have hired, just keep coming up with these great ideas," explained Feku.
"But how does someone, who has become a member by making a missed call, resign if he wants to? Make a missed call again?" asked Pappu trying to give chabhi to Feku.
"Pappu ji, now tell me, the nation wants to know when are you getting married?" asked Feku, trying to change the topic.
"Ah. You know Veronica my Spanish girl friend left me."
"Awww. I am sorry to hear that . These women can drive you real crazy. But the family line also has to continue. It's such a tricky call."
"You must be talking from your 'brief' experience. My Spanish girl friend loved calling me Raul. I can still remember the way she used to twirl her tongue while calling out my name. "Raaaauuuullll," still gives me goosebumps," recalled a rather emotional Pappu.
"Never mind Pappu. It's time to move on. As the Biggest B once said: "Jo beet gayi so baat gayi, maana woh behad pyara tha,"" said Feku, getting all poetic.
"But I still miss her you know. "Like the roses need the rain. Like the poets need the pain. Baby I want you,"" said Pappu, bursting out into a Bon Jovi song.
"Lagta hai dard bahut gehra hai," said Feku.
"Sorry?"
"The Spanish girl might want you to become a matador in a bull fight. Next time you should date a nice homely Gujarati girl. Worse come worse she will make you fly kites on Makar Sankranti and make you eat dhoklo, theplo, khakro and undiyo," saidFeku, trying to feign some sympathy. 
"And I can shout Kai Po Che," said Pappu, all excited. "Once I cut your kite. Wo subah kabhi to aayegi!"
"If you want I could even look for a good Gujarati girl for you," offered Feku,ignoring Pappu's remark. 
"Could you?" asked Pappu.
"Yes, why not!"
"But there is a slight problem with that?"
"What? Madam won't like it?" asked Feku. "Don't worry I will talk to her."
"No. No. Ma is fine as long as I marry a girl."
"Then?"
"Well, I can't call my girlfriend ben no. Also, she might turn out to be a Gujarat model. Not good for my party you see."
"Ye achi baat nahi hai," screamed Feku and walked out of the room.
(Vivek Kaul is the author of the Easy Money trilogy. He tweets @kaul_vivek)  
The spoof originally appeared on Firstpost on April 1, 2015