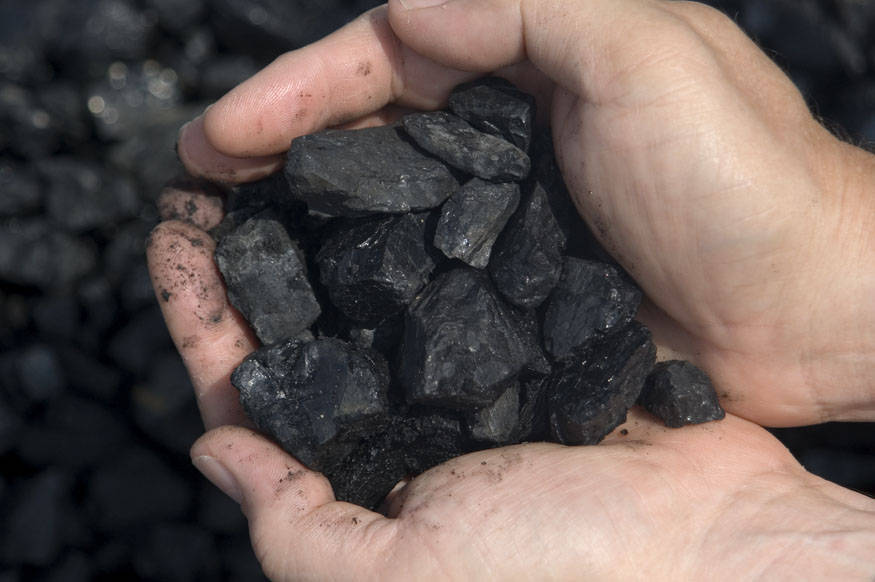 Late yesterday evening, the trade unions representing Coal India workers called off their five day strike. "Consequent to the intervention by Mr Piyush Goyal, Union Miinister for Coal, strike by Coal India workers called off," Coal secretary Anil Swarup said on Twitter.
The meeting of the trade unions with the coal minister Piyush Goyal lasted for over six hours. "The strike has been called off," Lakhan Lal Mahato, leader of All India Trade Union Congress (AITUC), one of the five trade unions supporting the strike told the Press Trust of India (PTI) after the strike was called off. "Mahato, however, did not share the details of the terms and conditions of the agreement reached between the government and the unions," PTI reported. The real damage of this agreement (if any) will be revealed only once the details of the compromise agreed upon come out.
The strike lasted two days and led to a dramatic fall in coal production. A Reuters report quotes a Coal India official as saying that "Coal India produced 645,000 tonnes on Tuesday (January 6,2015), less than half of its usual daily output at this time of year."
The unions were protesting the government's decision to disinvest its shares in Coal India and at the same time they don't want any private participation in the coal sector in the country.
The government wants to sell 10% of its stake in Coal India, which will help the government bring down the fiscal deficit. The fiscal deficit for the period April to November 2014 was at 99% of the annual target. Fiscal deficit is the difference between what a country earns and what it spends.
The government currently owns 89.65% of Coal India and even after selling a 10% stake it will continue to own almost 80% of the company, which is good enough to continue to have managerial control over the company. Hence, the government is not selling out of the company lock, stock and barrel.
Coal India was and will continue to be a government owned company. So what is it that the trade unions really feared? For that one needs to take a look at the following table.
Coal India
| | | | |
| --- | --- | --- | --- |
| Year | Total employee benefits expenses (in Rs crore) | Number of employees | Average employee compensation |
| 2010-2011 | 19,851.78 | 39,0243 | Rs 5.09 lakh |
| 2011-2012 | 26,387.42 | 37,7747 | Rs 6.99 lakh |
| 2012-2013 | 27,320.78 | 36,4736 | Rs 7.49 lakh |
| 2013-2014 | 27,769.43 | 35,2282 | Rs 7.88 lakh |
Source: Coal India Annual Report 2013-2014
As is clear from the above table the average employee compensation for Coal India has gone up from Rs 5.09 lakh in 2010-2011 to Rs 7.88 lakh in 2013-2014, an increase of 55%. What needs to be kept in mind is the fact that 85% of the employees of Coal India are workmen. Their jobs fall largely in the semi-skilled category.
In yesterday's column I had said that the well performing subsidiaries of Coal India, like Mahanadi Coalfields and Northern Coalfields have been doing well primarily because they have been outsourcing the excavation of coal. Interestingly, coal experts point out that the firms to which the excavation of coal is outsourced hire workers at around one fourth the cost of what Coal India employees get paid. And that makes the entire exercise of excavating coal through outsourcing more productive. What this tells us clearly is that Coal India employees are paid extremely well.
Now look at the following table which has the average employee compensation of ICICI Bank over the years.
ICICI Bank
| | | | |
| --- | --- | --- | --- |
| Year | Total employee benefits expenses (in Rs crore) | Number of employees | Average employee compensation |
| 2010-2011 | 2,817 | 56,969 | Rs 4.94 lakh |
| 2011-2012 | 3,515 | 58,276 | Rs 6.03 lakh |
| 2012-2013 | 3,893 | 62,065 | Rs 6.27 lakh |
| 2013-2014 | 4,220 | 72,226 | Rs 5.84 lakh |
Source: ICICI Bank annual reports
ICICI Bank is the largest private sector bank in the country (in terms of total assets). It has more or less a 100% skilled workforce. Nevertheless, the average employee compensation of the bank in 2013-2014 was only at Rs 5.84 lakh.
Hence, an average Coal India employee makes 35% more than an average ICICI Bank employee. This is surprising given that Coal India has a largely a semi-skilled workforce. As on December 1, 2014, out of a total workforce of around 3.38 lakh, the total number of workmen were at 2.86 lakh. And these Coal India employees get paid significantly more than they should be, given the skill-set that they have.
The trade unions are essentially trying to protect this. Their big fear is that if private companies are allowed to commercially mine coal (as the recently re-promulgated Coal Mines (Special Provisions) Ordinance allows for), salaries in the organised coal sector will go down. Private companies will have no reason to pay the kind of compensation that Coal India pays its workers. As mentioned above outsourced workers get paid one fourth of what Coal India workers make. Hence, trade unions are basically trying to protect this interest of the organised coal labour.
In the process they are hurting the interests of the country. Coal India produced 323.58 million tonnes of coal in 2004-2005. In 2013-2014, it produced 462.42 million tonnes of coal. The rate of production has increased at an average annual rate of 4.05%. The production of coal hasn't kept pace with demand. During the same period, the total amount of coal imports has increased from 28.95 million tonnes to 171 million tonnes, at an average annual rate of 21.8%.
The per employee productivity of Coal India is very low in comparison to its global peers. A Reuters news-report points out that: "Coal India digs out about 1,100 tonnes of coal per employee a year, compared with 36,700 tonnes per employee at U.S.-based Peabody Energy and 12,700 tonnes per employee at China's Shenhua Energy." What Coal India needs is some competition and that is exactly what allowing private companies to commercially mine coal will do.
As Partha Bhattacharya, a former Chairman of Coal India put it in a September 2014 column in The Indian Express: "With multiple players that have both bandwidth and competence, a competitive scenario is expected to emerge sooner than later. Besides turning the current situation of acute coal shortage into one of abundance, competitive pressures are expected to bring prices well below the imported coal price, since the wage cost is likely to remain far lower in India than elsewhere, whereas productivity is expected to converge to international levels."
To conclude, India clearly needs more coal. And that is only going to be possible if more companies are allowed to produce coal. But the labour unions representing the workers of Coal India do not want that. In the process the country needs to import coal at a price which is higher than the price of the coal produced domestically. Also, the country ends up using precious foreign exchange.
In fact, if India does not produce more coal in the years to come, the coal imports will only go up.
What does that really mean? It means that increasing Indian coal imports will help create jobs in foreign countries. Ultimately, the unions representing the workers of Coal India will be responsible for this. And this is clearly not a happy thought.
The column originally appeared on www.equitymaster.com as a part of The Daily Reckoning on January 8, 2015