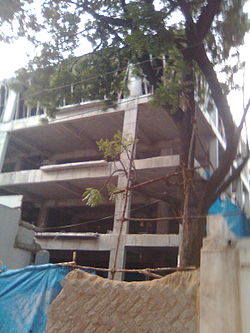 The Real Estate (Regulation and Development) Act, 2016 (RERA), came into force on May 1, 2017. After this those who make their living in the real estate industry have been suggesting that real estate prices will go up in the days to come.
The logic being offered is that this will be because of compliance costs of RERA which the buyers will ultimately have to pay for.
Given that India does not have any data which agglomerates real estate prices at the country level, those connected with the real estate industry can get away with such statements, because no one else has any idea anyway.
Data from PropEquity Research shows that unsold home inventories stood at close to 4.72 lakh units in the top eight cities across India, as on March 31, 2017. These are homes that have been built but not been sold.
During the period January to March 2017, the inventory of unsold homes came down by 3.12 per cent. Despite this fall, the unsold inventory overhang continues to be huge, across the country. Data from PropEquity suggests that overhang is 60 months in Noida, 43 months in Mumbai, 38 months in Chennai and 30 months in Bengaluru.
If this unsold inventory has to be sold, the home-prices cannot go up from where they are, RERA notwithstanding. The fact that so much inventory has accumulated in the first place tells us very clearly that people are not buying homes to begin with. The only reason for this is that homes across urban India are fairly expensive in comparison to the capacity of people to pay.
This is obvious from the rental yield (annual rent divided by the market price of the home). Typically, the rental yield currently varies between 1.5-2 per cent. This basically means that in order to buy a home right now, one has to pay 50 to 67 times the annual rent. This tells us very clearly that it makes more sense to rent a home and at the same time that home-prices are very expensive. Of course, rental housing comes with its own set of issues in India, with insecure landlords being the biggest one.
Data from PropEquity suggests that property prices fell by 1.7 per cent for January to March 2017. This is clearly not enough. If this inventory overhang has to clear, prices need to fall further. What will force the builder's hand further is that with RERA in place, new launches to raise finance for previously delayed projects or to pay off debt, will not so be easy, anymore.
A careful look at home loan data of 2016-2017 also suggests that home-prices have fallen.
In 2015-2016, only 16.8 per cent of the home loans given by banks were given to the priority sector. A housing loan of up to Rs 28 lakh in a city with a population of 10 lakh or more, which finances the purchase of a home with a price of up to Rs 35 lakh, is categorised as a priority sector housing loan.
In 2016-2017, 23 per cent of the home loans given by banks were given to the priority sector. This basically means that banks are giving out more sub Rs 28 lakh home loans for financing more homes worth less than Rs 35 lakh, than they were in the past.
This basically means that home-prices have either come down or builders are building more of sub Rs 35 lakh homes. Either ways, this is a good trend. It is not so obvious given that no agency agglomerates real estate prices in India at a national level. But the home loan data from banks clearly suggests this.
Last week, Keki Mistry, the bossman at HDFC, the largest housing finance company in the country suggested that given the low interest rates and the time correction of prices that has happened, it is a good time to buy a house.
Of course, for a home loan lender, it is always a good time to buy a house. What does Mistry mean by time correction of prices? He basically means that even though home-prices haven't fallen much in absolute terms, they have fallen once we adjust for inflation.
It is worth re-stating here that if the builders have to sell off their unsold inventory of homes, they need to cut prices. Even if they manage to hold on to the current prices, they will not be in a position to increase prices, over the next few years. Hence, the time correction of prices is likely to continue. Given this, those who want a home to live-in and are in a position to continue to wait, should do that.
As far as interest rates are concerned, what Mistry forgot to mention is that home loans have a floating rate of interest, which keeps changing. Hence, over the 15-20 year term of a home loan, interest rates can and will vary. And given this, low interest rates initially, does not make much of a difference in the overall scheme of things. What is needed are lower home-prices.
The column originally appeared on business-standard.com  on May 9, 2017