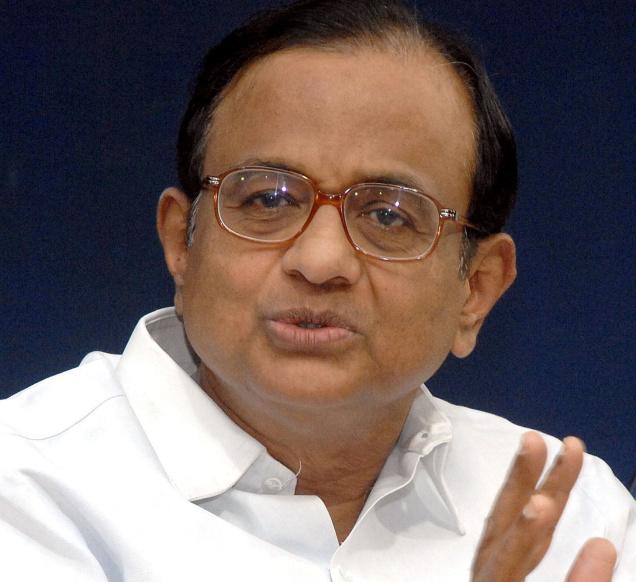 Vivek Kaul 
In yesterday's column I had explained how the fiscal deficit of the government of India between April and October 2014 was at its highest level since 1998. Fiscal deficit is the difference between what a government earns and what it spends.
This despite the fact global oil prices have been falling for a while now. This has not helped the government primarily because like his predecessors the current finance minister Arun Jaitley also assumed a low oil subsidy number at the time he presented the budget in July 2014.
When the previous finance minister P Chidambaram presented the budget for the financial year 2013-2014, he assumed that Rs 65,000 crore would be spent towards oil subsidy. The actual number came in at Rs 85,480 crore, which was 31.5% higher.
This has been standard operating procedure for finance ministers over the years, where they start with a low oil subsidy number at the beginning of the year and end up spending much more by the time the year ends. What this does is that it makes the fiscal deficit number look more respectable at the time the budget is presented.
Jaitley did the same thing as his predecessor by assuming that oil subsidy for the year would work out to Rs 63,426.95 crore. This despite the fact that subsidies worth Rs 35,000 crore which were to be paid in 2013-2014, had been postponed to this financial year. So, in effect Jaitley only had a little more than Rs 28,400 crore to play around with on the oil subsidy front.
Oil prices started falling a few months back. This wasn't known at the time the budget was presented in July earlier this year. In the budget it was assumed that oil prices would average at $110 per barre during the course of this financial year. As on December 10, 2014, the price of the Indian basket of crude oil stood at $63.16 per barrel.
Given that, Jaitley assumed a lower number to start with, the government is not going to benefit on the fiscal deficit front, due to a fall in oil prices. As Neelkanth Mishra and Ravi Shankar of Credit Suisse write in a recent research note titled 2015 Outlook: Growth at any price?: "The…budgeted amount for fuel subsidies (Rs 63,400 crore, 0.5% of GDP)…may not change much for financial year 2014-2015, as Rs35,000 crore of the oil subsidy is already spent."
The analysts also wrote that there won't be much change in the fertiliser subsidy amount of close to Rs 73,000 crore, as well. Mishra and Shankar write that "it will be difficult for the government to reduce food subsidies".
Given this, Jaitley isn't really in a position to cut down subsidies. What he will have to do is to start cutting down on plan expenditure, like Chidambaram had done. As I had explained in yesterday's piece, the government expenditure is categorised into two kinds—planned and non planned. Planned expenditure is essentially money that goes towards creation of productive assets through schemes and programmes sponsored by the central government.
Non-plan expenditure is an outcome of planned expenditure. For example, the government constructs a highway using money categorised as a planned expenditure. But the money that goes towards the maintenance of that highway is non-planned expenditure. Interest payments on debt, pensions, salaries, subsidies and maintenance expenditure are all non-plan expenditure.
As is obvious a lot of non-plan expenditure is largely regular expenditure that cannot be done away with. The government needs to keep paying salaries, pensions and interest on debt, on time. These expenses cannot be postponed. Hence, the asset creating plan expenditure gets slashed.
This is what the previous finance minister Chidambaram did in 2012-2013 and 2013-2014. In 2012-2013, he had budgeted Rs 5,21,025 crore towards plan expenditure. The final expenditure came in 20.6% lower at Rs 4,13,625 crore. In 2013-2014, the plan expenditure was budgeted at Rs 5,55,322 crore. The final expenditure came in 14.4% lower at Rs 4,75,532 crore.
This helped Chidambaram to cut down on the overall government expenditure majorly. Jaitley will have to do something similar, if he wants to achieve the fiscal deficit target of Rs 5,31,177 crore or 4.1% of GDP, that he has set.
As economists Taimur Baig, and Kaushik Das of Deutsche Bank Research write in a recent research note titled India 2015 Outlook: Turning the cycle and structure around: "The government's 2014-2015 fiscal deficit target of 4.1% of GDP will likely be achieved, but by cutting capital expenditure for the third straight year in a row. We estimate that the government will have to cut capital expenditure by at least Rs 70,000 crore…to make up for the significant shortfall in tax collection and disinvestment target."
Supporters of Jaitley say that Chidambarm left him with unpaid bills of more than Rs 1,00,000 crore. Fair point. But Jaitley knew about this at the time he presented the budget. So, what stopped him from taking these unpaid bills into account while presenting the budget earlier this year?
If he had done that he wouldn't have been able to present a fiscal deficit number of Rs 5,31,177 crore or 4.1% of GDP. The number would have been much higher. Nevertheless, that would have been the real fiscal deficit number, instead of the unrealistic and fictional number that was presented at the time of the budget. It is not surprising that Jaitley will have a tough time in meeting this number.
As I said in yesterday's piece, the first step towards solving a problem is acknowledging that it exists. Jaitley and the BJP had an excellent opportunity to do this. And they let that go.
Another reason for the government to worry is the disinvestment target of Rs 58,400 crore. With basically three months left for the financial year to get over, the disinvestment of shares that the government owns in government and non-government companies has barely started.
As Baig and Das point out: "We expect the government to rely on disinvestments as a key source of revenue to reduce the fiscal deficit, but as seen from this year's experience, there is no guarantee that such a strategy would work. Further, trade union activism could come in the way of the government pursuing an aggressive disinvestments/privatization agenda, which then will likely put pressure back on expenditure compression (particularly capital expenditure) to achieve the headline fiscal deficit target."
Also, what does nothelp is the fact that growth in tax collections is nowhere near what had been assumed initially. The direct taxes (corporation and income tax primarily) were assumed to grow at 15.7%, in comparison to the last financial year. They have grown at only 5.5% between April and October 2014.
The indirect taxes (customs duty, excise duty and service tax) were supposed to grow at 20.3%. They have grown by only 5.9%
The situation clearly does not look good. And given that finance ministers do not like to miss targets they set, it is more than likely that Jaitley will now do a Chidambaram and slash asset creating plan expenditure majorly in the months to come. In fact, the plan expenditure for the first seven months of the financial year fell by 0.4% to Rs 2,66,991 crore.
As the old French saying goes: "plus ça change, plus c'est la même chose". The more things change, the more they remain the same.
The article originally appeared on www.equitymaster.com as a part of The Daily Reckoning, on Dec 12, 2014