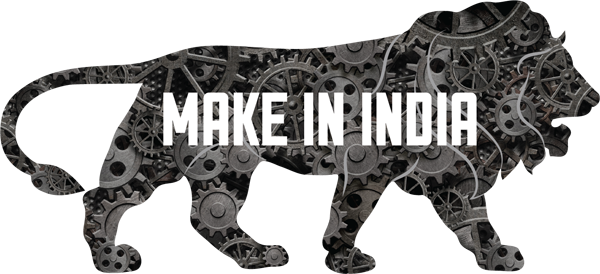 The great filmmaker Mehboob Khan's last film release was Son of India. The movie released in 1962 and Khan died in 1964.
The movie is now more or less forgotten except for the song: "nanha munna rahi hoon desh ka sipahi hoon". The song was a regular feature during the propaganda driven days when Doordarshan was the only TV channel in town and Chitrahaar one of the few entertaining shows that one could watch during the course of a week.
The song was shown regularly on Chitrahaar and given that, perhaps a whole generation grew up listening to it. One of the lines in the song is: "naya hai zamana nayi hai dagar, desh ko banaoonga machino ka nagar". Loosely translated this means that "in this new world we will make India a nation of machines and factories".
Fifty two years after the 1962 release of Son of India, Narendra Modi was elected as the prime minister of India in May 2014. Modi gave the call of Make in India in August 2014, echoing sentiments of the nanha munna rahi hoon The Make in India website when it was first launched defined it as "a major new national program designed to transform Indiainto a global manufacturing hub." (I can't find this line on the website anymore).
The question to ask here is what went wrong during the intervening period between 1962 and 2014? Why are we still talking about aiming to build factories and a vibrant manufacturing sector more than half a century later?
TN Ninan has an answer in his excellent new book The Turn of the Tortoise—The Challenge and Promise of India's Future. As he writes: "Size helps preserve India as a democracy—it is too big and too complex for any person to so dominate the whole land as to render the law and institutions ineffective, or at least to do so for any length of time."

While size has helped Indian democracy it has also led to policy errors, which shouldn't have been made. As Ninan points out: "Successful small countries find it easy, indeed necessary, to focus on export markets because their internal markets are too small to support scale production. But India is big enough to offer the potential of a large domestic market; inevitably, that became the focus of policy."
The countries of South East Asia also started with import substitution (or producing only for the domestic market) but quickly moved their focus towards exports.
India continued to favour import substitution for much longer and this had its repercussions. "The difference between exporting units and those with a domestic market orientation is that the former have to be competitive, the latter not necessarily so. In India's case, the inward focus became so pronounced that the country became an economic prison, functioning behind high protective walls. It is therefore evolved into a market for mostly shoddy, usually overpriced goods that would not sell anywhere except countries that were similarly starved of quality goods, such as the Soviet Union, which at one stage was India's largest trading partner," writes Ninan.
This put us back in the manufacturing race. And we are still trying to get the manufacturing revolution going. In fact, one of the visions of the Make in India programme is "enhancing the global competitiveness of the Indian manufacturing sector."
What this tells us is that India is trying to come to the manufacturing party a little too late in the day. Nevertheless, this perhaps remains the only formula for pulling out India's poor from poverty. And this is only going to happen if the ease of doing business is improved and the inspector raj is done away with, in the days to come.
As Mihir Sharma writes in Restart—The Last Chance for the Indian Economy: "The Indian state is run for its nice, kindly Inspectors, and not for workers or entrepreneurs". And this needs to be corrected.
The rules and regulations that any manufacturer needs to follow are simply humongous. As Ninan writes: "A policy statement issued in 2011(two full decades after 1991) recognized that the average manufacturing company has to comply with seventy laws, face multiple inspections and file as many as 100 returns in a year. Bear in mind that these returns were being filed (or not filed) by small and medium enterprises that accounted for 45 per cent of manufacturing output and 40 per cent of merchandize exports."
This is something that the Modi government has improved on after coming to power last year, by introducing self-certification, nonetheless a lot remains to be done on this front.
To conclude, the ball is now in Modi's court. It took India nearly 70 years to decisively vote for a non-Congress party to power. Modi has the majority to get things done. If he doesn't, chances are the Congress might be voted back to power. And there can be no bigger tragedy than that.
(Vivek Kaul is the writer of the Easy Money trilogy. He tweets @kaul_vivek)
The column originally appeared on Firstpost on Oct 20, 2015