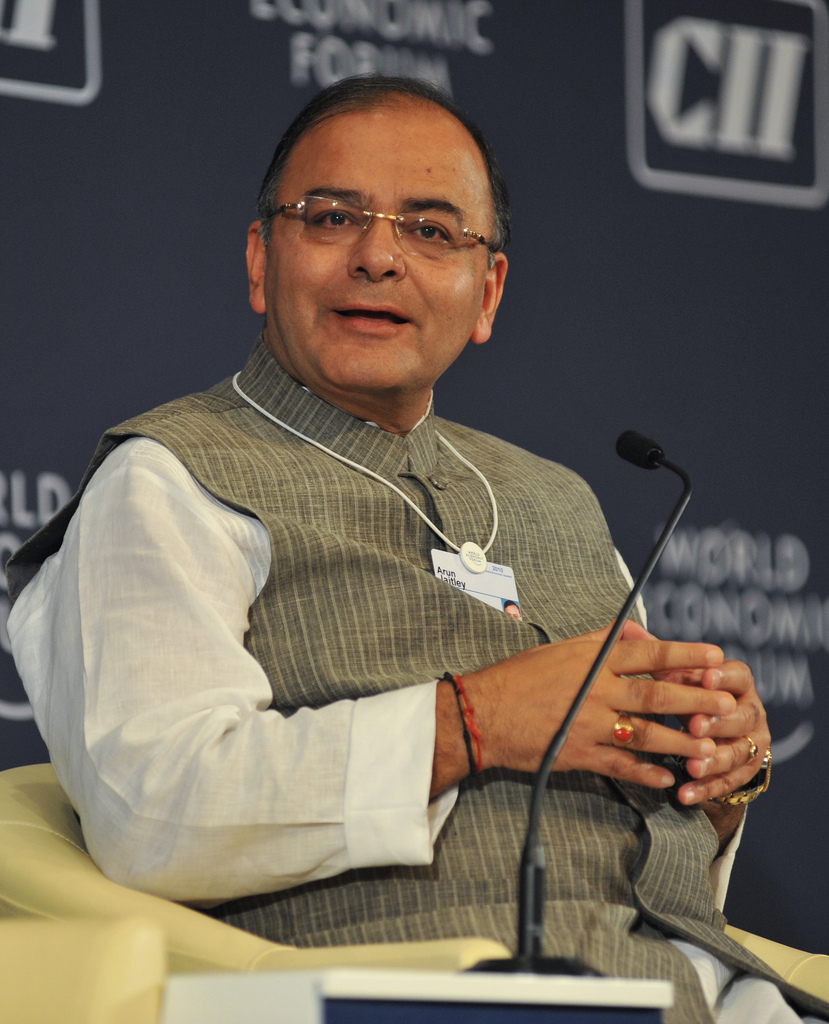 The Economic Survey released on January 31, points out: "Over the next three decades… India… seems to be in a demographic sweet spot with its working-age population projected to grow by a third."
Estimates suggest that a million Indians enter the workforce every month.  They are India's demographic dividend. The hope is that as these Indians work, earn and spend money, India will grow at a faster growth rate than it currently is.
This theory works if and only if India's demographic dividend can find jobs. And the question is where are the jobs?
As per the Report on Fifth Annual Employment – Unemployment Survey, the unemployment rate in India during 2015-2016 stood at 5 per cent. If a person is employed for 183 or more days during the year, he is considered to be employed.
Further, only 60.6 per cent of those who were available for work for 12 months of the year, found work all through the year. Hence, India's problem is underemployment and not unemployment. There aren't enough jobs going around for everyone. And in this scenario, the single most important focus of the Indian government should be to facilitate policies and create an environment in which jobs are created.
This should have been the focus of the annual budget of the central government as well. But the budget failed miserably on this front.
Take the case of public sector banks(PSBs) which are sitting on a huge amount of bad loans. In fact, in 2009-2010, 58.7 per cent of all banks loans went to industry. By 2015-2016, it was down to 13.4 per cent. In the last one year, industrial credit has contracted.
Unless, banks give loans to industry how will industries expand and jobs be created? But banks are in no mood to lend to industry given the huge amount of bad loans they have accumulated over the years by lending to industry. The budget makes no effort to come up with a holistic solution for bad loans of banks. Many piecemeal solutions have been tried and they have failed.
These banks require a large amount of capital to continue to function. In the budget for 2017-2018, the government has allocated just Rs 10,000 crore towards their recapitalisation.
An estimate made by Viral Acharya (now one of the deputy governors of the RBI) and Krishnamurthy Subramanian, suggests that in a prudent scenario PSBs would require around Rs 9,97,400 crore of capital. The government clearly doesn't have this kind of money. In this scenario, it should be looking at exiting out of the ownership of most of these banks. But nothing of that sort has been suggested either in the budget or otherwise.
Over and above the PSBs, the government also continues to run loss-making companies which include an airline, a couple of telecom companies as well as a company which used to make photo-films. There was no mention in the budget about getting out of these companies.
In 2014-2015, the total losses of loss-making public sector enterprises stood at Rs 27,360 crore. Given the government's total expenditure that is not a lot of money, but at the same keeping these companies going, does take away the focus and attention from other more important areas like education, health and agriculture.
At the same time, another factor that continues to hold back India are its labour laws. The Economic Survey talks about generating jobs in the apparel sector. The sector should be employing a large number of unskilled Indians entering the workforce. It has the ability to generate close to 24 jobs per one lakh rupees of investment. Rapid export growth can create close to a half a million jobs every year in the apparel as well as the leather goods sector.
But that is not happening primarily because an average Indian apparel and leather firm continues to be small and thus lacks economies of scale to compete globally. As the Economic Survey points out: "Indian apparel and leather firms are smaller compared to firms in say China, Bangladesh and Vietnam."
This situation can be handled by ensuring that we simplify our labour laws. But no government worth its salt has been able to do anything about it till date. Nevertheless, if the government wants to handle India's demographic divided well, it needs to simplify the labour laws and in the process help companies grow and create jobs.
If that does not happen, it is worth "remembering that demography provides potential and is not destiny". And the budget was as good an opportunity as any to set this right.
The column originally appeared in Daily News and Analysis on February 2, 2017