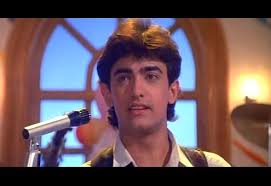 An education entrepreneur, I used to once know, liked the idea of offering MBA courses at various price points.
"If someone can afford to pay Rs 1 lakh, we should charge him Rs 1 lakh. If someone can afford to pay Rs 7 lakh, we should charge him Rs 7 lakh," was the basic argument he used to make (I am paraphrasing here).
His justification for it was fairly straightforward. "Hindustan Lever Ltd (now Hindustan Unilever Ltd) sells Lifebuoy. It also sells Lux," he used to offer as a way of explanation of different price points.
And he wasn't just a speaking type. He acted on what he said and had different business schools offering an MBA at various price points. Another peculiar feature of this entrepreneur was that he opened and shutdown business schools depending on how good the economy and in turn, his business was looking.
So, if he felt, that in the coming years, the demand for business school education would drop, he would not hesitate in shutting down a few business schools as well. That way he had a control over costs and at the same time there were no seats going around vacant in the years to come.
Now imagine what it did to the morale of students who had just passed out? Having studied at a business school, which had already shut down. Of course, the entrepreneur wasn't running a charity, he was simply running a business which was responding to supply and demand, like every other business does.
And that is how he operated, until he had a run-in with the education authorities and had to scale down his operations dramatically.
Having said that he had a reasonably good record in shutting-down business schools just before the demand for business school education fell. At least, that is what the old-timers who had worked with him for a long period of time, used to say. This primarily was a function of the fact that most of his business schools operated out of a few floors of rented buildings and did not have a campus, so to speak.
The same cannot be said about many entrepreneurs who in the last few years set up engineering colleges, to cash in on what they thought was an education boom. But as happens in case of many bubbles, by the time the supply of the new engineering seats hit the market, the demand for engineers had already started to slowdown and in the years to come things only became worse.
Given the fact, that many of these engineering colleges were set up by politicians, the All India Council for Technical Education(AICTE) went easy on approving these institutions. For politicians, establishing engineering colleges, on cheap government land, was a good way of putting their ill-gotten black money to use.
Also, once the college was in place, the hope was that the management quota seats, would keep bringing in the black money. Hence, education made for a great business model. The key assumption here was that the demand for engineers in information technology companies would keep exploding. Of course, the model also worked on the assumption that an engineering degree would continue to be aspirational for the middle class and the lower middle class households.
And all this made for an excellent business model, or so people thought. Nevertheless, this wasn't rocket science exactly and many people had figured it out, including, you, me and our mothers. It's just that we didn't have the money or the political connections to execute it, like the politicians did.
As Philippa Halmgren writes in Signals—How Everyday Signs Can Help Us Navigate the World's Turbulent Economy: "Whenever the majority of the population seeks to pursue the same idea at the same time, it usually ends in tears. It is a sure sign of trouble when 85 per cent of business school graduates want a job in the financial markets."
And it is a sure sign of trouble when many politicians want to set up engineering colleges and many prospective students want an engineering degree which gets them a job in an information technology company.
The number of engineering seats exploded from around 5 lakh in 2005-2006, to 10 lakh in 2009-2010 and to more than 15 lakh, currently. India produces more engineers than the United States and China, put together. Given this, it isn't surprising that many of these engineering seats are going vacant.
Take the case of Maharashtra which has 1.35 lakh engineering seats. Newsreports point out that around 51,000 seats went vacant this year. That is around 38 per cent of the total seats. In Tamil Nadu, close to 1.19 lakh seats in engineering colleges found no takers. Tamil Nadu has the highest number of engineering seats in the country at around 2.79 lakh. Maharashtra comes in second.
In Karnataka, another state, known for its obsession with the engineering degree, 15,561 engineering seats found no takers. I can go on state by state, but the results will nonetheless remain the same. There is a surfeit of engineering seats across the country.
In fact, as the government recently told the Lok Sabha, "overall there is surplus capacity in the engineering sector with 8,44,328 seats remaining vacant in 2014-15." The surplus capacity does not mean that the competition to get into an engineering college has become any easier.
While, the number of seats may have exploded, the number of good colleges continues to be few and far between. In fact, various studies over the years have found that a majority of Indian engineering students are unemployable. A recent study carried out by Aspiring Minds found that 80 per cent of the engineers who graduated in 2015, were unemployable.
This isn't surprising given that starting an engineering college by acquiring the land and putting up buildings, is the easiest part of the job. What an engineering college (or for that matter any college) requires are good teachers. And there is a clearly a huge shortage of even half-decent teachers going around.
Having taught and studied at private colleges (MBA and journalism) I can vouch for the fact that they are extremely poor pay masters, once we take into account the kind of fee that they charge to their students.
There have been gainers out of the entire process as well. And these are the information technology companies. With the number of engineering colleges exploding, the starting salaries in these companies has more or less remained the same, over the last few years.
Also, the AICTE after allowing the establishment of all these colleges has now plans of shutting them down. As Anil Sahasrabudhe, chairman of the All India Council of Technical Education (AICTE), told Mint in September 2015: "We would like to bring it down to between 10 lakh and 11 lakh (one million and 1.1 million) from a little over 16.7 lakh now."
And that is how government institutions operate. First they create the problem and then they think they will be able to solve it, by simply shoving it away. The good thing is, at least in one area in India, the market is doing a good job of cleaning up the mess that prevailed.
The column was originally published in Vivek Kaul's Diary on August 17,2016