The reason why doesn't matter. The only thing that matters is controlling the narrative – Fabian Nicieza in Suburban Dicks.
Over the last few years, several government ministers have blamed the oil bonds issued during the era of the previous United Progressive Alliance (UPA) government, for the high petrol and diesel prices, which have prevailed for a while now.
The then oil minister Dharmendra Pradhan had tweeted in 2018 that: "The country and our OMCs [oil marketing companies} are also yet to recover from the shock of Oil Bonds worth Rs 1.4 Lakh Crores issued during the UPA regime."
The finance minister Nirmala Sitharaman rblamed the oil bonds for the high prices of petrol and diesel, in a recent statement.  This is not true. I have explained this issue in great detail on earlier occasions. Nevertheless, I will try and offer a broader summary here, before getting on to the new points I want to make. 
Oil bonds were largely issued by the previous UPA government. This was done in order to compensate oil marketing companies, like Indian Oil, Bharat Petroleum and Hindustan Petroleum, for selling petrol, diesel, kerosene and domestic cooking gas, at a price which wasn't monetarily feasible for them.
The argument offered by the National Democratic Alliance (NDA) government is that since interest has to be paid on these bonds and that these bonds have to be repaid, the government needs to charge a high excise duty on petrol and diesel. This leads to high petrol and diesel prices.
In that sense, the NDA government and you and me are paying for the sins of the UPA government. This argument is never made in as clear words as I am making it here. Things are left vague enough for people to fill in the gaps and make their own WhatsApp forwards.
As of March 2014, before the NDA government came to power, the total oil bonds outstanding stood at Rs 1,34,423 crore. By March 2015, this had come down to Rs 1,30,923 crore, which is where it has stayed up until March 2021.
This means that between end March 2015 and end March 2021, no oil bonds matured and hence, the NDA government didn't need to repay a single rupee of oil bonds. Of course, interest had to be paid on these bonds. An interest of Rs 9,990 crore has to be paid on these bonds every year. This means, over a period of six years, between end March 2015 and end March 2021, the government has paid Rs 59,940 crore as interest on these bonds.
During the same period, it earned Rs 14,60,036 crore as excise duty on petroleum products. As the government told the Lok Sabha in early August this year: "Central excise duty is contributed largely by Petrol and Diesel." So, excise duty earned on the sale of petrol and diesel makes up for a bulk of the excise duty earned on sale of petroleum products.
In total, during this period, 4.1% of the excise duty collected on petroleum products has gone towards paying interest on oil bonds. In 2020-21, this stood at just 2.7% (Rs 9,990 crore of interest against excise duty of Rs 3,71,726 crore earned on petroleum products).
In fact, if were to look at excise duty collected on just petrol and diesel, between end March 2015 and end March 2021, it amounts to around Rs 13.7 lakh crore. The interest paid on oil bonds amounts to 4.4% of this amount.
In 2021-22, the current financial year, Rs 10,000 crore worth of oil bonds are maturing and hence, need to be repaid. The interest that needs to be paid on the oil bonds during the year should amount to around Rs 9,500 crore. So, during 2020-21, around Rs 19,500 crore will be needed by the government to service these bonds.
In an answer provided to the Lok Sabha recently, the government had said that the total excise duty earned on petrol and diesel, between April and June this year, had stood at Rs 94,181 crore.
Given that, the second Covid wave was on during this period, and that it would have negatively impacted the consumption of petrol and diesel to some extent, it is safe to say that if excise duty on petrol and diesel continue to be where they are, the total collections this year can easily touch Rs 4 lakh crore. Of course, the collections on petroleum products will be even greater.
Rs 19,500 crore works to around 4.9% of Rs 4 lakh crore. So, the government is likely to spend one-twentieth of the excise duty earned on petrol and diesel, in servicing the oil bonds (both repaying maturing bonds and paying interest on the outstanding bonds).
The remaining bonds worth Rs 1,20,923 crore (Rs 1,30,923 crore minus Rs 10,000 crore worth of bonds maturing this year), will mature between November 2023 and March 2026.
The other argument that is being made is that the government needs to save money in order to repay these bonds in the years to come. It is worth clarifying here that the government meets the expenditure of a given year from the revenue earned during that year. Hence, bonds maturing in 2023, 2024, 2025 and 2026, will be repaid using taxes earned during that year. This nullifies the argument about the government having to save in order to repay these bonds.
Hence, the entire argument that the oil bonds have led to a situation where the government has had to charge a high excise duty on petrol and diesel, is totally wrong. In fact, as I have explained earlier, the reason for this lies in the fall of corporate tax collections.
In 2018-19, the total corporate tax or the income tax paid by corporates had stood at Rs 6.64 lakh crore. This fell to Rs 5.57 lakh crore in 2019-20. It fell further to Rs 4.57 lakh crore in 2020-21.
This fall was on account of the base rate of corporate tax being cut from 30% to 22% in September 2019. It can also be argued that Covid must have led to lower profits for corporates in 2020-21 and hence, lower corporate tax collections for the government.  
Data from the Centre for Monitoring Indian Economy tells us that in 2020-21, the net profit of listed corporates (more than 5,000 companies) increased by 120.3% in comparison to 2019-20. So, Covid didn't impact profits among the listed corporates. While net profit went up by 120.3%, the corporate tax paid by these companies went up just 13.9%. 
Covid has negatively impacted smaller businesses and that must have impacted corporate tax collections to a certain extent. But a bulk of the fall in corporate tax collections seems to have come from a lower rate of tax. This has been compensated through higher excise duty on petrol and diesel.
In 2018-19, excise duty earned on petroleum products by the central government brought in Rs 2.14 lakh crore. This jumped to Rs 3.72 lakh crore in 2020-21, thanks to a higher excise duty on petrol and diesel.
The corporate tax cut was supposed to boost consumption and lead to an increase in corporate investment. But that hasn't really happened. Expecting consumption to increase thanks to lower corporate taxes was kite-flying at its very best.
Consumption increases when people see the prospect of earning more money, not when corporate taxes go down. Investment, for a whole host of reasons, has been down in the dumps for close to a decade now,. I shall not go into these reasons in detail here, having dealt with this issue on multiple occasions in the past.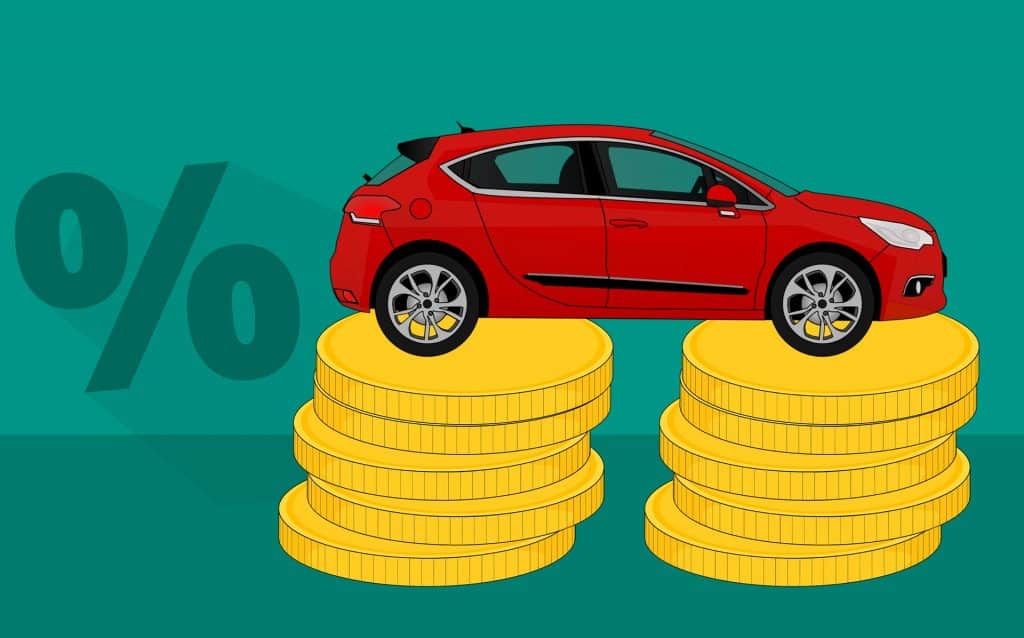 This has created a communication problem around high petrol and diesel prices for a government obsessed with managing the narrative.
In their book Nudge—The Final Edition, Richard Thaler and Cass Sunstein talk about the publicity principle, originally elucidated by the philosopher John Rawls. As Thaler and Sunstein write: "If a firm or government adopts a policy that it could not easily defend publicly, it stands to face considerable embarrassment, and perhaps much worse, if the policy and its grounds are disclosed [emphasis added]."
This is precisely the problem with the entire messaging around the issue of high petrol and diesel prices. The only reason for this is the high excise duty on petrol and diesel, in order to compensate for lower corporate tax collections.
The excise duty on petrol has gone up from Rs 9.48 per litre in October 2014 to Rs 32.90 per litre currently, a jump of close to 250%. A bulk of this increase of around Rs 10 per litre has happened in the last one year. A similar story has played out with diesel, with excise duty going up from Rs 3.56 per litre in October 2014 to Rs 31.80 per litre currently, a jump of close to 800%. (I would like to thank Chintan Patel for providing this information by using the central government notifications on excise duty on petrol and diesel).
Of course, this is not something that a narrative obsessed government can admit to. This would mean telling the world at large that the common man is being made to pay for lower corporate taxes. This has led to the entire narrative around oil bonds and they having to be repaid and interest having to be paid on them, and that leading to a higher excise duty on petrol and diesel, and hence, higher pump prices of fuel.
This is a narrative that can be easily sold on WhatsApp, given that most people don't have the time to check the facts of any argument and buy anything that is sent to them over the world's newest and the most happening university.
As Thomas Sowell writes in Knowledge and Decisions: 
"To exhort the individual citizen to make investments in knowledge comparable to those of lobbyists and political crusaders (both of whom have much lower costs per unit of personal benefit) is to urge him to behaviour that is irrational, if not physically impossible in a twenty-four hour day."
This is something that the current government is making use of and projecting a narrative that wrongly blames the past government for high fuel prices.
As Thaler and Sunstein write: "Organizations of all forms should respect people, and if they adopt policies that they could not and would not defend in public, they fail to show that respect. Instead, they treat citizens as tools for their own use or manipulation [emphasis added]."
This is precisely what is happening.
The interesting thing is that the government has given the more or less the right reason behind high fuel prices in an answer to a question raised in the Lok Sabha. As it said: "The excise duty rates on petroleum products are calibrated from time to time with the objective of generating resources for infrastructure and other developmental items of expenditure, taking into account all relevant factors and keeping in view the prevailing fiscal situation."
Every government has the right to tax the citizens in different ways. This answer tells us precisely that. Of course, explaining the rationale behind the tax is not always that straightforward.