Vo intizār thā jis kā ye vo sahar to nahīñ
— Faiz Ahmed Faiz.
A couple of days back I wrote a long piece on bitcoin. As expected the backlash was huge, though a couple of people did engage very nicely and in a fact-driven way (You know who you are, so, thanks a tonne for that).
But a bulk of the response from the bitcoin believers was like we know everything about bitcoin and this guy doesn't know what he is talking about. Of course, they didn't say this in as polite a way as I am putting it here (or as one believer put it, it was 5,100 words of potty).
In this piece I wanted to list out a random list of points which I have been thinking about over the last couple of days since I published the bitcoin piece. Some of these points have got to do with investing in general and some with bitcoin in particular. Of course, there are points about the bhakts, the bitcoin bhakts, as well.
The conclusion at the end of this piece is the same as the last bitcoin piece, which is that, the life of bitcoin started with an ambition to become a cryptocurrency which wanted to replace the global paper money system. But it has ended up becoming an object of pure speculation and nothing else. (I can already see the bitcoin bhakts going: good you have mentioned this upfront, we don't need to read beyond this. Our beliefs are safe).
So, here we go.
1) I had been postponing writing the bitcoin piece for a while now. This was probably my way of coping with the backlash I was expecting once the piece was published. But I am glad that I wrote it. What it told me was that bitcoin bhakts like bhakts in general and investing bhakts in particular, are a petulant lot. You don't agree with them and they are ready to get you.
In a way it's like god, religion and parents. My god is the best. My religion is the best. My daddy is the strongest. My mother is the sweetest. And my bitcoin is the best. And if you don't agree with me then you don't know anything and you are going to get it from me.
2) A very strong unwavering belief hurts when it comes to investing. I have now spent nearly two decades, starting in 2002, writing about business, economics, finance and investing. And I have seen this sort of behaviour before. When I first started writing about a bubble in real estate, sometime in 2013, I got a similar response from real estate investors all over India, like I have from the bitcoin believers, over the past two days.
Real estate prices in 2013 had been rallying for more than a decade and almost no one was ready to believe at that point of time that they could fall or stagnate for a long period of time. Many didn't even believe there was a bubble.
In fact, many people still don't, holding on to their investment in the belief that the happy days of pre 2013 will be back. (Now only if these people knew how to calculate the internal rate of return on any investment, which they clearly don't). Of course, the reason for holding on to real estate can always be an emotional one as well.
So, yes, the bitcoin bhakts aren't the first believers. There have been believers before them and there will be believers after them. This time is no different.
3) One response that came over and over again was that this guy (that is me) has no idea what central banks have been up to over the years. They have printed so much money, you know. What is he even talking about. 
Well, to set the record straight, anyone who has followed my writing over the years would know the number of times I have written about money printing and central banks and how it is a bad idea. I have also written three books on this issue. I mean I have almost made a career out of it.
But the more important point here is that just because central banks have been printing money doesn't mean that the paper money system is going to come to an end  quickly and bitcoin will takeover. This is a great example of lazy thinking, and the fact that the human mind is not built to think through complex multi-dimensional issues. This is bounded rationality at work and the bitcoin bhakts have also become a victim to that.
We all need reasons for doing something and more often than not the reasons are very simplistic. Like the case here. Bitcoin will take over the world because central banks have been printing money and now that I have bought bitcoin I need to firmly believe in this. Really
As I explained in my previous bitcoin piece there is a huge status quo which is a powerful force and which benefits from the paper money system in its present form and they aren't just waiting there to rollover, once the bitcoin bhakts come attacking.
The paper money system that bitcoin bhakts keep talking about has the American dollar at the heart of it. The world trade happens largely in dollars, giving the United States an enormous exorbitant privilege. While every other country in the world needs to earn dollars, the US can simply print it.
And given this, this is a privilege the United States isn't really going to let go in a hurry. Why do you think US consumption is around a fourth of the global economy, while the country has only 5% of the world's population? Which US politician in his or her right mind, is not going to worry about this dynamic?
Yesterday, someone on Twitter, shared a news-item which said that an American Senator was in favour of bitcoin as money. I am sure random American Congressmen support random things. Take the case of former Congressman Ron Paul, who supported gold as money for years on end. That does not mean that the American financial system will move to gold as money. So, we are talking change at a systemic level here, not some random guy supporting some random thing, please understand that.
4) I was also told repeatedly that bitcoin is an anonymised peer to peer network and I was making the mistake of looking at it as a centralised system. Well, that is really rich coming from guys who are buying bitcoin from brokers and giving away all their identity details. The moment you are doing that you are buying a speculative asset and not a future form of anonymised money.
5) When I said that barely anyone accepts bitcoin as a payment, two people wrote to me to say that they did. This is precisely the point I was trying to make. They were the exception that proves the rule.
In fact, as the American journalist James Surowiecki wrote in a recent post on bitcoin: "The blockchain analysis company Chainalysis, for instance, found that in the first four months of 2019, just 1.3% of total transactions involved merchants."  A bulk of bitcoin payments were used to pay for illicit goods and services like drugs and online gambling. (This is not to say that paper money isn't used for these things. It is. But then the bulk of payments are for regular everyday transactions).
Also, even with these payments, bitcoin payments form an insignificant part of the overall whole. As Surowiecki writes: "On average, there are now around 325,000 Bitcoin transactions — including trades — per day. There are roughly a billion credit card transactions per day." Over and above this, there are debit card transactions, cash transactions and digital money transactions, to consider. Bitcoin is nowhere in all this.
This is primarily because the bitcoin system is very slow to process transactions. It can process seven transactions a second. Visa, on the other hand, processes 6,000 transactions a second.
I can go on and on why bitcoin is not a medium of exchange, like a good form of money should be, but I will leave it at this.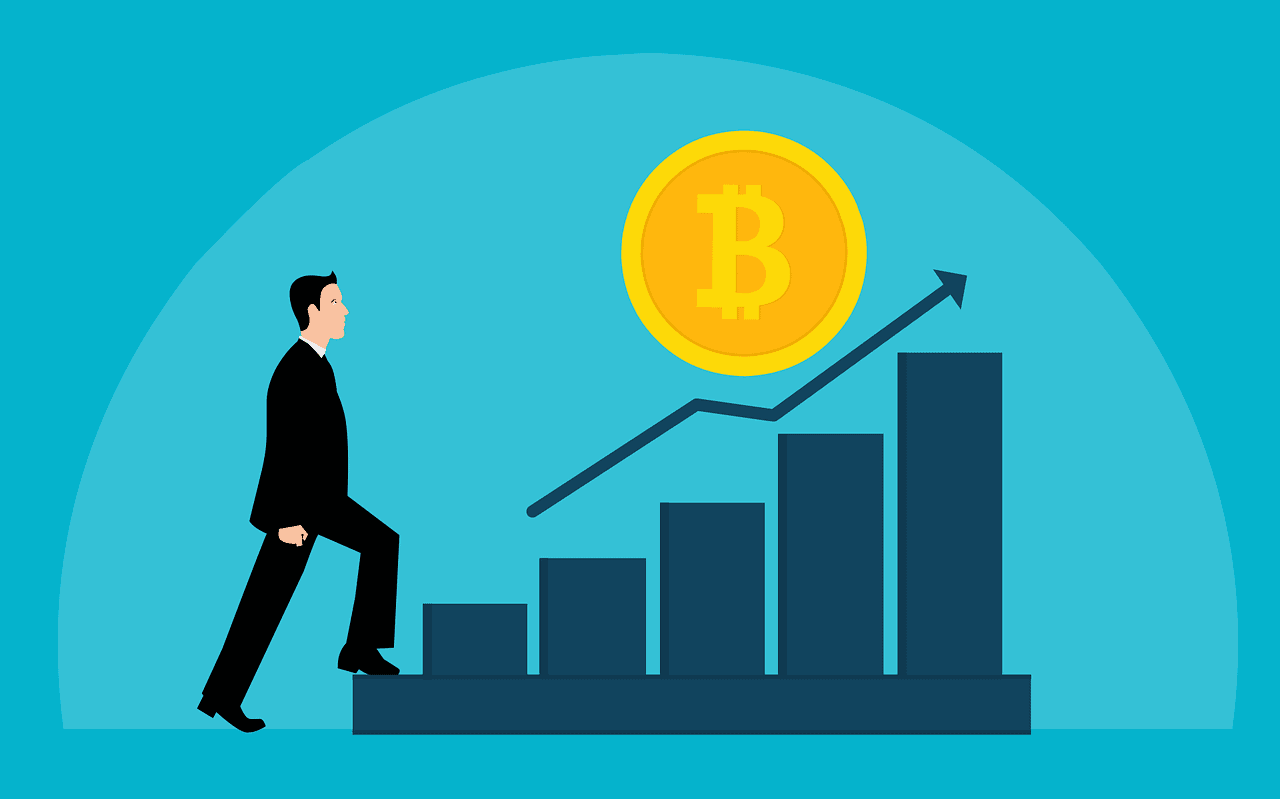 6) The main reason why very few businesses accept bitcoin as payment is the volatility of its price, Surowiecki points out. Let's say a business takes payment in bitcoin. Chances are that the next morning the price falls majorly, then the business can end up with a loss on the transactions it made a day before. (Of course, the price can go up as well… but then this is business not gambling).
The volatility of price comes from the fact that most people buying bitcoin are in it, in order to make a quick buck. They see an asset whose price is going up, they buy it. When they see an asset whose price is going down, they sell out. Of course, there are believers as well.
7) This is an interesting one. I learnt yesterday that you identify a bitcoin bhakt, the moment he says HFSP to you. For all the Boomers out there, HFSP stands for Have Fun Stay Poor. Apparently, this is something that bitcoin bhakts say often when people question their core beliefs. It's an easy, slightly humorous way to get back without necessarily having to think through what the person questioning their core beliefs is basically trying to say. (It's all potty you know).
Also, it is important to understand, different people are mentally built differently, when it comes to how they look at money. In my scheme of things return of capital is more important than return on capital when it comes to money and investing. Money has never come easily to me and whatever I have I would rather protect it than take a punt with it. If that means staying poor in the eyes of bitcoin bhakts, then so be it.
But then that shouldn't stop you from buying bitcoin. If you feel it needs to be a part of your investment portfolio and if you feel that you are okay taking the risk, then please go ahead. It is your hard earned money at the end of the day.
8)  The recent interest shown by hedge fund managers basically should tell everyone very clearly that bitcoin as an object of speculation is now entering the mainstream. Of course, this means that the price of the thinly traded bitcoin can go up even further. So, there might be more money to be made. But then do remember that hedge funds are a mercurial lot. They can go out of a trade much faster than they get into it.
Hence, the oldest cliché in investing, don't put all your eggs in one basket, applies to bitcoin as well. If you want to speculate, please go ahead and do it. But don't bet your life on it.
9) Many bitcoin bhakts believe in anarchy when it comes to the money system. They seem to be okay with different forms of cryptocurrencies competing with each other, a few dying in the process and the best ones continuing to exist.
It is important to understand here, that there is a difference between money and mobile phones. While mobile phone brands can keep changing, depending on customer preferences and specifications on offer, the same argument applied to money doesn't really work.
A major reason for the evolution of standardised fiat paper money lies in the fact that there were too many forms of money going around and this caused needless confusion and built huge costs of doing business into the system. A lot of this standardisation happened through the centuries and made lives easy for business and normal mortals. Of course, there are problems with this system.
10) I also understood something all over again. As the American novelist Upton Sinclair once remarked: "It is difficult to get a man to understand something, when his salary depends on his not understanding it." When the price of an investment asset is going up at an extremely fast pace, all people can see is that it's going up, without realising that it's going up because it's going up.
To conclude, the life of bitcoin started with an ambition to become a cryptocurrency which wanted to replace the global paper money system. It has now become a speculative asset at best and nothing more.
As The Economist recently put it, rising prices of bitcoin "may be good news for those holding bitcoin that others are piling in, but speculators' enthusiasm suggests that cryptocurrencies will fall far short of their founders' lofty aspirations".
Satoshi Nakamoto, the mysterious inventor of bitcoin, whoever he is, wherever he is, must be a rich man today. Nevertheless, he must be a terribly disappointed man as well.  This wasn't what he was trying to engineer.
The sad thing as always is, in life, things rarely go as planned.
Kyon Dare Zindagi Mein Kya Hoga
Kuch Na Hoga To Tajruba Hoga.
— Javed Akhtar.