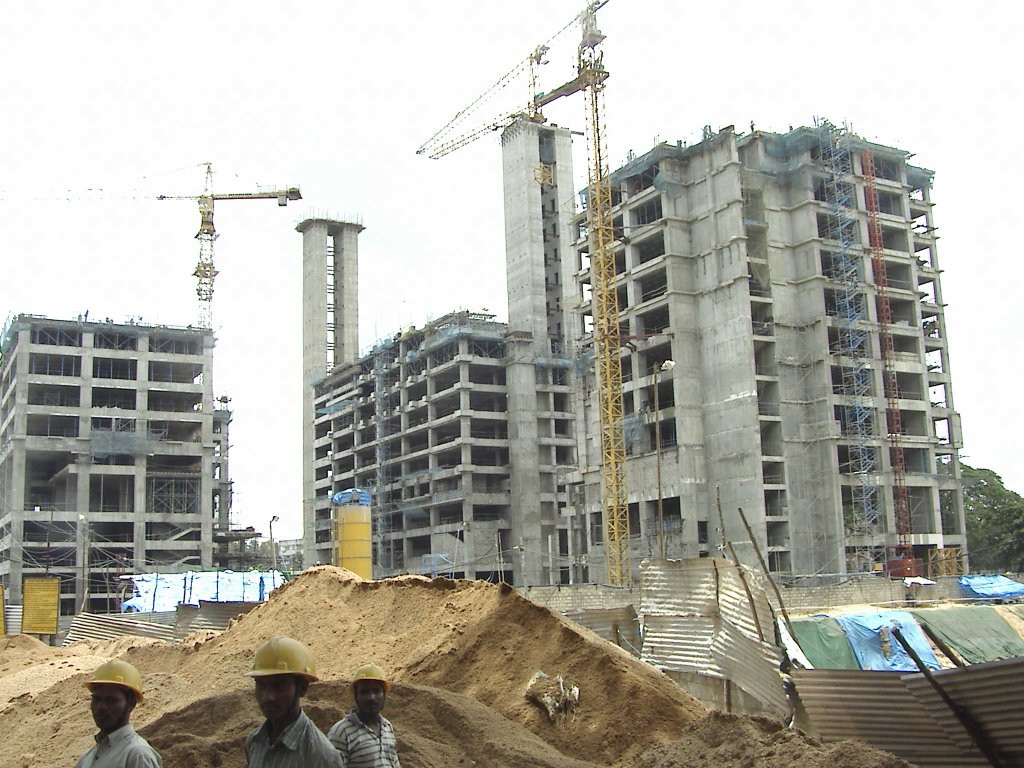 The government shared some data earlier this month in the Lok Sabha, which has led to this column. Take a look at Table 1. It gives us the total home loans given by public sector banks and housing finance companies over the last few years.
It was further pointed out as a part of an answer: "As per the data compiled by National Housing Bank, the growth in housing loans of public sector banks and housing finance companies during the six month period from 1st July, 2017 to 31stDecember, 2017, has been about 34% as against 12% during the corresponding previous half year."
Table 1: Total amount of home loans given by public sector banks and housing finance companies.

It would have been great if the government had shared the total amount of home loans given out between July 1, 2017 and December 31, 2017, instead of just sharing percentages.
Also, on a slightly different note, the National Housing Bank needs to share home loan lending data (both banks and housing finance companies) on a regular basis, which it currently doesn't. While, the Reserve Bank of India shares the total amount of home loans given out by banks, no such data is regularly available for housing finance companies.
Anyway, getting back to the point. Between July 2015 and June 2016, the home loan disbursement grew by around 25%. Between July 2016 and June 2017, it grew by around 13%.
Since then, growth rate has improved considerably, which tells us that the ill-effects of demonetisation which plagued the sector, are on their way out to some extent.
Now contrast this to data recently released by property consultant JLL. As of December 2017, a total of 4.4 lakh housing units remained unsold in seven major cities. Delhi along with the National Capital Region came on the top with 1.5 lakh unsold homes. Mumbai, Delhi-NCR, Chennai, Hyderabad, Pune, Bengaluru, Kolkata were the seven cities covered in this survey.
How does one contrast the JLL data with the increase in home loans being disbursed, is a question worth asking. There are several explanations. One is that homebuyers are no longer buying under-construction properties. Take the case of the JLL data, only 34,700 units are ready-to-move-in flats. Hence, people are not interested in buying properties which aren't totally ready. Why?
The answer for this is very simple. Many builders in the last decade have taken money from prospective buyers and not delivered homes. And the prospective buyers have seen what has happened to the earlier set of buyers, and does not want to make the same mistake again. Nobody wants to get into a situation where the biggest investment of their life gets stuck and doesn't go anywhere.
Given that many people bought real estate as an investment over the years, and kept those homes locked, my guess is, it is that inventory which is now being cleared, to some extent.
This loss of trust between the real estate companies and the prospective buyers, is the basic problem at the heart of India's real estate crisis. And the data suggests, the lack of trust continues to prevail.
Further, the growth in home loans is basically coming in the affordable housing segment. As the Affordable Housing Report released by the Reserve Bank of India (RBI) in January 2018, points out: "Affordable housing is currently driving home loan growth in India… Housing loans up to Rs 10 lakh recorded robust growth in 2016-17, primarily driven by the public sector banks.. While the number of beneficiaries for loan amounts up to Rs 10 lakhs has increased sharply in 2016-17, the number of beneficiaries for higher value loans of above Rs 25 lakhs has, in fact, declined marginally during the year."While the bulk of the lending still happens in the greater than Rs 25 lakh category, the growth actually is coming from the sub Rs 10 lakh segment, which is where the real market for homes in India is. Of course, much of this growth is being pushed by the government (which is why the government loves public sector banks) and is not happening in the top seven cities that JLL covers.
What this again tells us is that if home ownership in large cities has to pick up, the prices need to still fall from where they are. Also, buyers are not interested in buying under-construction property and that is something that the real estate companies need to realise and do something about. But that would mean a substantial change from their current way of operating. It hits at the heart of their current business model. And all change is a slow process.