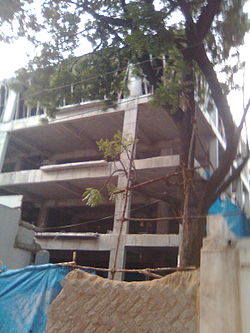 The real estate company Jaypee Infratech will go through insolvency proceedings. Earlier, this week, the Supreme Court asked the insolvency resolution professional to take over the management of the company. The insolvency resolution professional has also been asked to submit an interim resolution plan within 45 days. This plan is expected to take into account the interests of homebuyers i.e. those people who paid Jaypee Infratech for homes that were never delivered. In doing this, the Supreme Court modified an earlier order.
Here is an excellent example of messy situation which has probably got messier.
Jaypee Infratech has defaulted on a loan of Rs 526.11 crore from IDBI Bank. At the same time, the company took money from 32,000 prospective homebuyers with a promise of delivering homes. How much money was raised from these homebuyers? The numbers in the media vary from Rs 17,000 crore to Rs 25,000 crore.
This basically means that an average buyer paid Jaypee Infratech anywhere between Rs 53 lakh to Rs 78 lakh. That is clearly a lot of money. The Bankruptcy and Insolvency Code in its current form does not leave anything for the buyers. The homebuyers are not on the list of entities that will be compensated for payment of what is due to them once the company is liquidated.
From the legal point of view this makes sense given that the money that the buyers had handed over to the real estate companies was basically an advance and not a loan. But then given that thousands of families are involved, should only the legal view prevail is a question even though tricky, worth asking. The Supreme Court now needs to decide whether the buyers are financial creditors or not.
Of course, the bureaucrats who wrote the bankruptcy code did not take the real estate sector and the way it operates, into account.
Let's consider the situation with Jaypee Infratech. It has defaulted on a loan worth Rs 526 crore. The company would have offered an asset(s) as a collateral or a security against this loan. This asset can be sold and IDBI Bank can get the money, back. Of course, it may or may not get the entire defaulted loan amount back. This would depend on the current market value of the asset(s) offered as a collateral.
Of course, in the current scheme of things, the homebuyers are nowhere in the picture. The insolvency resolution professional has to come up with a plan that can correct for this scenario. One of the things that could possibly be looked at is to handover the project to another builder who can complete the project. But this builder would need more money for it. Where will this money come from? Will the buyers who have already paid anywhere between Rs 53 lakh to Rs 78 lakh on an average, be in the mood, to handover more money? More than the mood, will they have more money to handover? We aren't talking exactly about small amounts here.
Further, if there is talk of compensation from selling the collateral, what sort of compensation can the buyers look at? The asset that Jaypee Infratech must have offered as a collateral was for a loan worth Rs 526 crore. How would that be enough to compensate 32,000 homebuyers who had invested anywhere between Rs 17,000 crore to Rs 25,000 crore in total, with Jaypee Infratech.
Another option is sell the half-built apartments (or in whatever shape they are in) to a new builder and then use that money to compensate the buyers. Of course, in this case, the buyers will have to take a haircut (i.e. they will not get their full money back). Also, will other builders be ready to buy in this environment where the real estate sector isn't exactly going anywhere.
Jaypee Infratech defaulted on the loan it took from IDBI Bank. It also took a lot of money from homebuyers and did not deliver apartments. Where has all this money gone? Has it been siphoned off? Has it been used to build a landbank? Has it been used to complete previous projects? If it has been used to complete previous projects, then where did the money collected for those projects, go? Or has it been diverted to other group companies?
The bankruptcy and insolvency code in its current form does not allow for a forensic audit of companies which have defaulted on bank loans. But that is precisely what is required in case of Jaypee Infratech to figure out where did such a huge amount of money disappear. The amount that has been siphoned off from buyers is so huge that it cannot be repaid using the assets that may have been offered as a collateral against the bank loan which has been defaulted on.
Of course, any forensic audit will take time. But there is hardly any other market based solution that can be arrived at. Further, a situation as messy as this one is, cannot be set right in a short period of time. Also, it will set the tone for other similar cases, which are bound to come up in the days to come.
In the days to come, there will be great pressure on the government to bailout the homebuyers and if not that, at least compensate them to some extent. The government needs to resist this because if it doesn't, it will send up setting a bad precedent.
The larger point here is that in this case the bank default is hardly an issue. The bigger issue is the fact that such a huge amount of money has been siphoned off from the homebuyers. The learning here is that the cases of bank defaults and homes not being delivered, are two separate cases and need to be considered separately as well. The central government now needs to work actively towards a market based solution.
Meanwhile many homebuyers will continue paying an EMI on the home loans they took to buy their dream homes. They would be paying money towards an asset which they won't be getting their hands on, anytime soon. They will also have to continue paying a rent for the homes that they currently live in. Of course, this is not a great situation to be in.
But then that's how big the mess in India's real estate sector is. And that is not going to change anytime soon.
The column originally appeared on Firstpost on September 13, 2017.