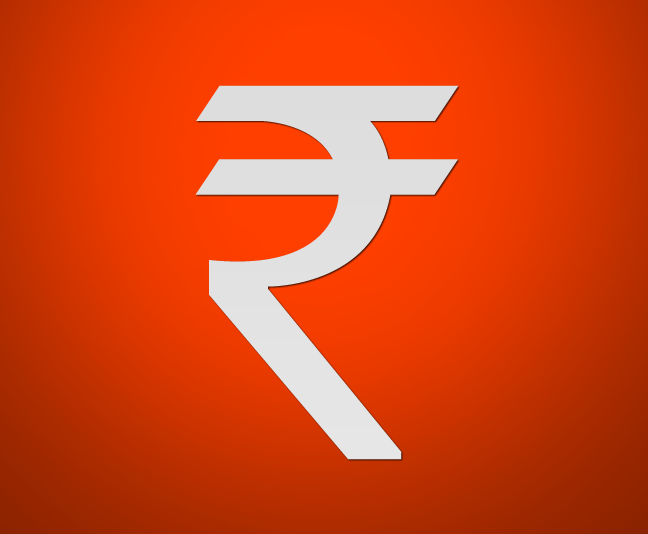 The recent past has seen even the biggest supporters of prime minister Narendra Modi concede that demonetisation was a disaster that the country could have done without. A major reason for this has been the gross domestic product (GDP) data for the year 2016-2017, which was published on May 31, 2017.
As per this data, the growth for the non-government part of the economy crashed to 5.6 per cent in 2016-2017, after having grown by 8.5 per cent in 2015-2016. In fact, even the 5.6 per cent growth might be an overstatement given that the GDP data does not capture informal sector data well enough. And the informal sector has been in a large mess post demonetisation.
The trouble is that anyone who had any basic understanding of economics or had read up on some economic history, would have known this from day one. And if not from day one, at least from day two.
I wrote my first piece on demonetisation within hours of the announcement to demonetise the Rs 500 and Rs 1,000 notes. As a freelance writer, I am expected to react to things as soon as they happen. The first piece I wrote had a neutral tone to it, where I tried to explain as to why the government had done what it had done.
With the benefit of hindsight, I can say that the first piece was written too quickly and at the same time was highly influenced by the government's press release explaining the decision. But from Day 2 onwards, I went back to basic economics to essentially say that demonetisation would turn out to be bad for the Indian economy as it eventually has.
After the first piece was published I happened to remember a story that was a part of my first book Easy Money–Evolution of Money from Robinson Crusoe to the First World War.
The story was about cigarettes being used as money in the prisoner-of-war camps that cropped up all over Europe during the Second World War. The prisoners used to receive standard food parcels from the Red Cross during the war. The parcels included biscuits, butter, cigarettes, canned beef, chocolate, jam, milk, sugar, etc.[i]

As soon as the rations arrived, prisoners used to start exchanging them. One of the earliest transactions used to be nonsmokers exchanging their cigarettes for chocolates that the smokers had got. Sikhs, who had been fighting for the British Army, used to exchange their allocation of beef for other goods like butter, jam, and margarine. But gradually cigarettes went way beyond the status of a normal commodity and became the standardized medium of exchange. A prisoner of war even recalls exchanges like "cheese for seven cigarettes" happening in the camps. He also recalls an individual who sold coffee, tea, or hot chocolate at the rate of two cigarettes a cup. This individual eventually scaled up his business but failed, making losses of a few hundred cigarettes.[ii]

Sometimes, the weekly Red Cross parcels which had cigarettes in them, did not arrive. At other times, the stress of heavy air raids near the camps made peo­ple smoke away their money, that is, cigarettes.[iii]
In such situations, there was not enough money (i.e., cigarettes) going around in the prison economy and led to a situation where prices fell. Since people did not have cigarettes to buy goods, those who were hoarding food, toiletries, and so on, had to cut prices in the hope that they are able to make a sale.
This story tells us a lot about how demonetisation has played out.
Money basically has three functions. It is a medium of exchange, a unit of account and a store of value. It's function as a medium of exchange is its most important function. People use money to buy and sell things i.e. to carry out economic transactions, with the buyer paying money to the seller every time he sells a product or a service.
In the above example cigarettes were used as money. And when a war camp ran out of cigarettes, or there was a shortage, the economy inside the camp collapsed or slowed down considerably.
How is this relevant to demonetisation? Any economy needs a certain amount of money to function properly. Demonetisation at one go rendered 86.4 per cent of the currency useless. While currency is not the only form of money in India, it is the major form.
Like with cigarettes at prisoner-of-war camps, suddenly there wasn't enough currency going around post demonetisation. Hence, the rupee's function as a medium of exchange came to a standstill.
The Reserve Bank of India (RBI) has replaced this money at a very gradual pace. In fact, even now the currency in circulation is at 84 per cent of the currency in circulation that prevailed before demonetisation. This shortage of currency over the last seven months has led to a slowdown in the buying and selling of things i.e. people haven't been able to carry out economic transactions.
The slowdown in economic transactions has ultimately led to a slowdown in economic growth. In fact, when there weren't enough cigarettes going around, prices collapsed in the prison economy. Along, similar lines prices of agriculture produce, have collapsed since demonetisation, as cash in agriculture trade has dried up. This has led to the farmers protesting across the length and breadth of the country.
Anyone who had studied some economic history would have known from the beginning that demonetisation would turn out to be a disaster that it has. Anyone who understood the functions of money, would have argued along similar lines.
But that is not how it has turned out to be. Economists have gone on and on, about how demonetisation will prove beneficial to the nation, especially in the long run. Some have even built models to show the success of demonetisation.
But the fact of the matter is that you can keep building models to justify demonetisation but that doesn't change the basic fact that with less money going around an economy contracts or grows at a slower pace.
Because with less money people cannot carry out economic transactions of buying and selling things. And without that economy grows slower or contracts.
Yes people can move onto digital payments. But digital payments haven't grown fast enough to be able to bring down the influence of cash in the Indian economy. This means people still prefer cash or they are simply not confident about spending money in any form at this point of time.
[i]  C. Desan. Coins Reconsidered: The Political Alchemy of Commodity Money (The Berkeley Electronic Press, 2010).
[ii] R.A. Radford, "The Economic Organisation of a P.O.W. Camp," Economica 12 (1945): 189–201.
[iii]  Desan 2010
The column originally appeared in the Huffington Post on June 17, 2017.