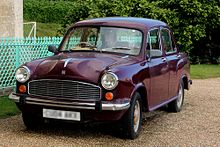 One of the beliefs that governments and regulators have is that they can control prices. All that is needed is a government decree fixing the price of a particular product and everything will fall into place.
But is that how things eventually work out? The answer is no. The first point here is that letting the market work and evolve a certain price of a product is very important, otherwise it leads to unintended consequences.
The law of unintended consequences essentially states that purposeful actions of the government have unintended or unanticipated consequences, the noble intentions of the government notwithstanding. Take the case of glass production in the erstwhile Soviet Union. Everything was government owned and like other things, the government produced glass as well.
The idea of course was to produce different types of glass and enough glass. The trouble was that there was no pricing mechanism in place, which could inherently coordinate the demand and supply of different kinds of glass. All that was in place were government diktats.
As Swaminathan S Anklesaria Aiyar writes in From Narsimha Rao to Narendra Modi—25 Years of Swaminomics: "In the absence of pricing mechanisms, Soviet planners set physical targets of glass production in terms of weight, factory managers started producing the heaviest sorts of glasses to meet plan targets. This meant shortages in terms of square feet."
The planners then decided to shift the targets from tonnes to square feet in order to correct for this unintended consequence. "Alas, this induced factories to produce the thinnest glasses to meet targets, and much of it shattered," writes Aiyar.
The point being that when the government tries to interference with a pricing mechanism of a product, it has unintended consequences which are not good for the overall economy. Aiyar provides another excellent example of this phenomenon, in his book.
He talks about the days when India had only two car companies Hindustan Motors and Premier Automobiles. Those were also the days when the government fixed the price of a new car. And this had unintended consequences.
As Aiyar writes: "There was a long queue of several years to buy a car, and only people with contacts could get early delivery. The price of new cars was controlled by the government in the 1970s, but not of old cars. So, second hand cars cost more than new cars! As an accredited journalist, I was entitled to a car from the government, and I bought a Fiat car for Rs 22,000 in 1972.  I sold it for Rs 35,000 after five years of use." These days the moment a car leaves a showroom it's price comes down by as much as 30 per cent.
Nevertheless, the government continues to believe in price control mechanisms. Recently, the National Pharmaceutical Pricing Authority, put a price cap on stents which are used to open blocked arteries in the heart. Of course, those who pass such diktats have really no idea of how any market economy works.
Companies in the high-end stent business now want to withdraw stents from the market because these high-end stents are no longer viable at the price set by the government. Also, as happens in most cases where prices are capped, eventually the market for stents will move into the black economy. Those who can afford it, will settle in cash, or simply go abroad and get the procedure done and get the best stent available.
The hospitals which obviously made a cut from the stents that they sold can simply charge more for other procedures, in order to ensure that their revenues don't fall. From the little anecdotal evidence that is available that has already started to happen. There have also been newsreports of high-end stents disappearing from the market.
In a column in the Mumbai Mirror on February 18, earlier this year, Dr Sanjay Oak had made a very sensible suggestion when he said that the government should "adopt an a la carte approach, making available stents at Rs 7000, Rs 28000, Rs 85000 and uncapped". The way things currently are, the government diktat treats all stents to be the same.
And this as we have seen is having and will continue to have unanticipated consequences.
The column originally appeared in the Bangalore Mirror on May 3, 2017