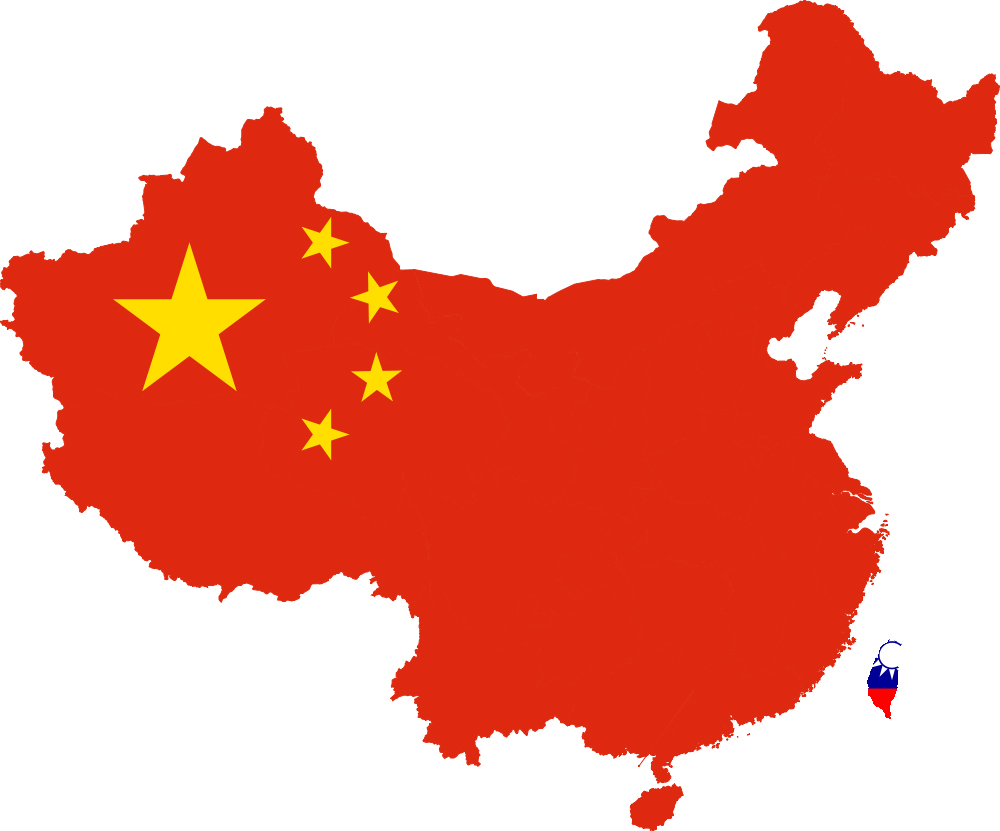 One of the themes that I have regularly explored in the Diary is the fact that one million individuals are entering the workforce every month and there aren't enough jobs going around for them. This basically means that around 12 million or 1.2 crore youth enter the Indian workforce, every year.
And how many jobs are available for them? As a recent newsreport in the Business Word magazine points out: "According to the Labour Bureau of India, only 1.35 lakh jobs were created in 2015 and 4.93 lakh in 2014 across eight sectors." Hence, there are barely any jobs being created for those entering the workforce.
Given the fact that so many individuals are entering the workforce every year, India needs a large burst of economic activity in labour intensive sectors which can employ India's largely low-skill, semi-skilled and unskilled workforce. Only then will the country be able to put its so called demographic dividend to good use.
So, which are these labour intensive sectors that have the potential to employ India's burgeoning workforce? The apparel sector and the leather and footwear sector are two such sectors. As the Economic Survey of 2016-2017 points out: "The data show that the apparel sector is the most labour-intensive, followed by footwear. Apparels are 80-fold more labour-intensive than autos and 240-fold more jobs than steel. The comparable numbers for leather goods are 33 and 100, respectively. Note that these attributes apply to the apparel not the textile sector and to leather goods and footwear not necessarily to tanning."
Take a look at Figure 1.
Figure 1: Jobs to Investment Ratio for Select Industries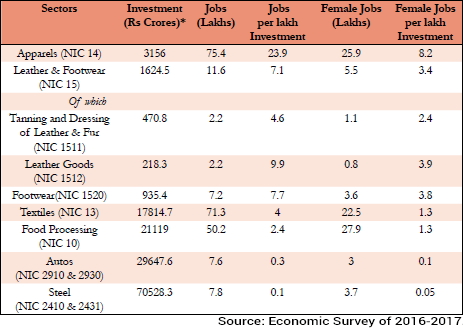 Figure 1 tells us that the apparel sector creates close to 24 jobs per lakh of investment. For a similar investment, the steel sector creates almost no jobs. On the other hand, the leather and footwear sector create around seven jobs per lakh of investment. Hence, these sectors have a great potential to create jobs, given that they don't need a lot of investment to create jobs. Also, they have a huge potential to create jobs for women.
As mentioned earlier, it is estimated that nearly one million Indians are entering the workforce every month. This number is based on the assumption of a very low female labour participation rate. The men make up for a bulk of the Indian workforce, with women forming a small part.
Nevertheless, the thing is that more and more
women are likely to join the workforce in the years to come
. And if that turns out to be true, then the estimate of one million Indians entering the workforce every month, will turn out to be an underestimate. In this scenario, if the sectors like apparel and leather and footwear expand, they are likely to create the required jobs.
Over and above this, as the Economic Survey points out: "The opportunity created for women implies that these sectors could be vehicles for social transformation… In Bangladesh, female education, total fertility rates, and women's labour force participation moved positively due to the expansion of the apparel sector."
The interesting thing is that there is an immediate opportunity here. In the last two decades, China has seen an explosion of economic growth. In this scenario, the per capita income in the country has gone up many times over. In 1995, the per-capita income had stood at $610 (current US $, World Bank data). By 2015, this had exploded more than 13 times to $8,028.
This tells us that the labour costs in China have gone up. Some of the goods that it used to produce earlier, and on which a lot of economic prosperity was built, it is no longer competitive in. As far as labour cost goes, India is well -positioned to cash in on this. If labour cost was the only concern, businesses which produce apparel, leather and footwear, should have been moving their manufacturing from China to India.
This becomes clear from Figure 2. The minimum wages for semi-skilled labour in most Indian states are lower than Vietnam, China and Indonesia. Despite this, the space being vacated by China is not being taken over by India.
Figure 2: Minimum Wages for semi-skilled workers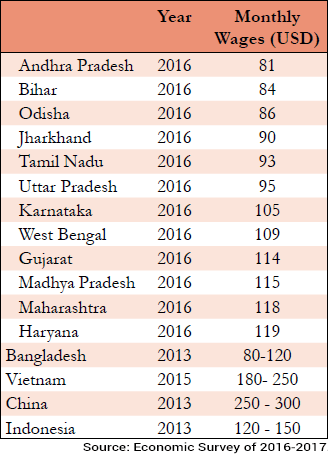 As the Economic Survey points out: "The space vacated by China is fast being taken over by Bangladesh and Vietnam in case of apparels; Vietnam and Indonesia in case of leather and footwear. Indian apparel and leather firms are relocating to Bangladesh, Vietnam, Myanmar, and even Ethiopia."
If India firms are leaving India and setting up apparel and leather firms in other countries, it is not surprising that the space being vacated in China is moving to other countries and not India.
This is a point I make in my new book India's Big Government-The Intrusive State and How It is Hurting Us: "In fact, if we look at the cost factor, India has the second lowest manufacturing cost (Indonesia is lower) among the top 25 exporting countries in the world. Nevertheless, it is important to realise here that companies set up a manufacturing base in China not just because of the low cost, but also because of the very good infrastructure that was available. And such an infrastructure is clearly not available in India right now. Indeed, almost all countries in East Asia offer an easier working environment than what is available in India."
Hence, when it comes to capturing the space being vacated by China, two major factors are holding India back, logistics and labour laws. India's labour laws essentially ensure that Indian firms continue to remain small and in the process they lack economies of scale to compete internationally.
As the Economic Survey points out: "One symptom of labour market problems is that Indian apparel and leather firms are smaller compared to firms in say China, Bangladesh and Vietnam. An estimated 78 per cent of firms in India employ less than 50 workers with 10 per cent employing more than 500. In China, the comparable numbers are about 15 per cent and 28 per cent respectively."
Take a look at Figure 3. It shows the logistic costs of different countries. India comes right at the bottom. In fact, the logistics cost of India and Vietnam is the same. Nevertheless, it takes lesser time to deliver stuff from Vietnam to the US East Coast, than it takes from India. This works in favour of Vietnam.
Figure 3:

To conclude, the window of opportunity to capture the space being vacated by China is narrowing. And India needs to get its act right quickly, if it wants to capture the space being vacated.
The column was originally published on Equitymaster on February 22, 2017