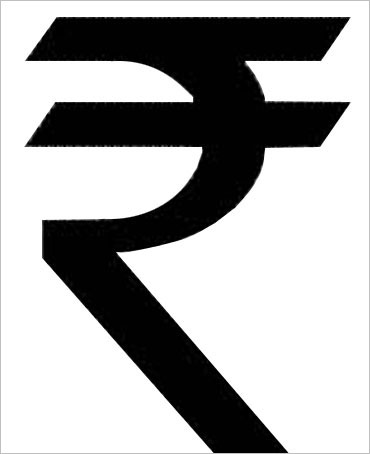 Yesterday in a press conference after the monetary policy, R Gandhi, one of the deputy governors of the Reserve Bank of India, said that Rs 11.55 lakh crore of demonetised notes had made it back to the banks.
This essentially amounts to close to 75 per cent of the total value of the demonetised notes. With this, it is safe to say that by December 30, 2016, the last date of submitting demonetised notes, most of the demonetised notes will make it back to the banks.
This goes against the initial logic that the black money would form a certain portion of the demonetised notes and that won't make it back to the banks. Black money is essentially money which has been earned through legal and illegal means, but on which tax has not been paid.
People who had black money in the form of cash would not submit it to the banks for the fear of generation of an audit trail. And this is how black money would be destroyed.
But we Indians have turned out to be smarter than that. Various ways have been used to convert old demonetised notes into new ones. This is something that the brains beyond the current demonetisation process had not bargained for. Here are a few ways which I have come across, through which black money is being converted into white.
a) I have come across a number of stories where daily wage labourers are still being paid in old demonetised notes. It is a case of either take it or leave it, for them. They have no other option but to take these old notes and then go to a bank to submit these notes into their bank accounts. They then need to stand in another line to withdraw notes which continue to be legal tender.
b) Another story that I have come across is that merchants with black money are forcing their employees to deposit old demonetised notes in their bank accounts. So, the way this works is that the merchant hands Rs 50,000 to his employee and asks him to go and deposit the money into the bank account. He then tells the employee that this money will be deducted from the salary over the next few months. In the process, this becomes an interest free loan for the employee and the merchant's black money gets converted into white.
c) Another interesting story that I have heard is of those with black money buying dollars with it, at a very good rate. This clearly is a play against the rupee. People buying dollars don't want to take any further risk of holding their black wealth in the form of rupees.
It is then the responsibility of the person selling the dollars to go and deposit the money in the bank and ensure that it continues to have purchasing power. This is another way through which black money has been converted into white.
d) Then there have been cases of many households finding a lot of cash in their homes, which the women folk had saved up over the years. This money has been spread across various bank accounts that the household has and deposited into banks.
e) There have also been stories of black money being converted into white, by depositing it into Jan Dhan accounts.
Of course, the thing is that none of these methods are fool-proof. As revenue secretary Hasmukh Adhia told The Indian Express: "No black money hoarder will be spared. If someone has deposited Rs 50,000 in the accounts of 500 people each, he will also be caught."
With information technology, things can easily be tracked. If someone suddenly deposits Rs 1 lakh into an account, in which he normally does not deposit more than Rs 10,000 every month, this can easily be flagged by the information technology system. The income tax department can then enquire into this.
Of course, people who are depositing money into bank accounts and converting black to white in various ways, understand this. What they are essentially backing on is, how many people can the income tax department go after? There is a limitation to that. Also, how easy will it be prove things, if things do end up in court? Further, the more notices that are sent out, the more unpopular the demonetisation decision is likely to get.
And all this is something worth thinking about.
The column originally appeared in The 5 Minute Wrapup on November 9, 2016