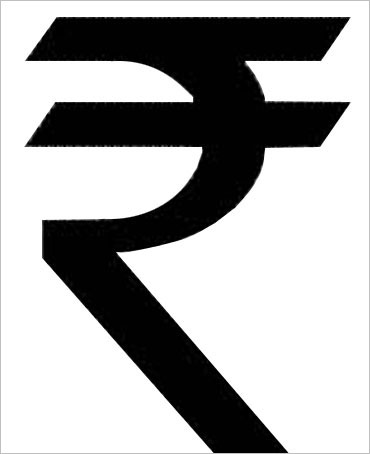 When the Facts Change, I Change My Mind. What Do You Do, Sir? – often wrongly attributed to John Maynard Keynes.
In the press conference that followed today's monetary policy, one data point and one clarification, has essentially made clear that Narendra Modi's big demonetisation plan is not going the way it was expected to.
When the plan was announced a month back on November 8, the one big aim of the plan was to tackle black money along with fake currency notes. Black money is essentially money that has been earned through legitimate or illegitimate means, but on which taxes have not been paid.
As on November 8, 2016, 685.80 crore Rs 1,000 notes were in circulation. Over and above this, 1716.50 crore of Rs 500 notes were in circulation. The total value of demonetised notes amounted to Rs 15.44 lakh crore.
These notes were demonetised and suddenly had no value. These notes can be deposited in banks and post offices, up to December 30, 2016 and the money will be credited in the bank account or the post office savings account.
The Reserve Bank of India (RBI) in a press release dated November 28, 2016, had said that Rs 8,11,033 crore worth of demonetised notes had been deposited back with the banks. Over and above this, Rs 33,948 crore worth of demonetised notes were exchanged for new notes as well as notes that continued to be legal tender. Initially, notes of up to Rs 4,000 could be exchanged. This was increased to Rs 4,500. Then decreased to Rs 2,000 and finally done away with.
By value the demonetised notes of Rs 500 and Rs 1,000 formed more than 86 per cent of the currency in circulation. The hope was that a certain portion of this currency would be black money held in the form of cash. And this black money would not be deposited into banks, for the fear of generating an audit trail.
In the process, black money would be destroyed. QED.
This logic seemed flawless that almost everybody bought it initially, including yours truly. The belief was that almost 20 per cent of the high denomination notes are black money. (I am yet to figure out how experts writing on the issue arrived at this figure. But once they did, almost everyone seemed to use it).
The total value of the demonetised notes stood at Rs 15.44 lakh crore. Given this, 20 per cent of Rs 15.44 lakh crore worked out to around Rs 3 lakh crore. It was then said that this amount will not make it to the banks. The assumption was that those with black money will not manage to get their old demonetised notes exchanged for the new or the currently legal ones.
Thankfully, I did not fall for this totally. In the letter dated November 11, 2016 (Modi's Next Shot on Black Money Should…) I had worked with the assumption that around one-third of the black money won't get converted and hence, close to Rs 1.1 lakh crore of currency will get destroyed.
In fact, almost every other analyst and economist talked about close to Rs 3 lakh crore being destroyed. It was rather amateurish of them to assume that the Indian public won't be able to convert their black money into white. There are various ways through which this has happened, which I will discuss in a separate piece.
As mentioned earlier up to November 27, 2016, Rs 8.11 lakh crore of demonetised notes had made it back to the banks. Since then, the RBI hasn't put out any new data. Nevertheless, in the press conference that followed the monetary policy today, the deputy governor of RBI, R Gandhi, said that close to Rs 11.55 lakh crore of demonetised notes had made it back to the banks.
This means that around 75 per cent of the demonetised notes are already back with the banks. (Rs 11.55 lakh crore divided by Rs 15.44 lakh crore of demonetised notes). With 24 days still to go until December 30, the last day of depositing demonetised notes, chances are almost all the demonetised money will come back to the banks.
This is something that the Revenue Secretary Hasmukh Adhia told The Indian Express: "The government expects the entire money in circulation in the form of currency notes of Rs 500 and Rs 1,000 which have been scrapped to come back to the banking system."
Given this, the question of black money being destroyed does not exist. What this means is that the black money in the system has been exchanged for new notes in various ways.
There is another angle here which was the subject of multiple WhatsApp forwards. And this is how it went. Every rupee out (except Re 1 notes) there in the financial system is essentially a liability for the RBI. (If you look at the Rs 100 note carefully, you will see the RBI governor saying, I promise to pay the bearer the sum of one hundred rupees, for example).
The hope was that with Rs 3 lakh crore not coming back to the banks, the liabilities of the RBI will shrink. To that extent, the asset side of the balance sheet of the RBI would also need to shrink and that would lead to the RBI giving the government a special dividend of Rs 3 lakh crore.
Other than being a subject of many WhatsApp forwards this was something that many economists also wrote about in their research reports. Those against this logic said that, just because the notes don't land up with the banks, does not mean that the RBI's liabilities come down.
Today at the press conference, the RBI governor Urjit Patel was asked about this and he said: "They still carry the RBI's liability as long as only the legal tender characteristic is withdrawn." This basically meant in simple English that the RBI balance sheet wasn't going to shrink and there was no question of a special dividend.
So where does that leave the Modi government? Revenue Secretary explained this to The Indian Express when he said: "Do you think that by simply depositing money in the bank account makes black money into white? It doesn't. It will become white when we charge taxes, when the Income Tax department can reach up to them by issuing a notice and questioning them."
The question is how many people will the Income Tax department go after, given their limited resources. Also, is this the way a government should go about raising revenue, by disrupting the entire economy?
Further, many people who have put money into banks are prepared to litigate and take this to court. As noted journalist Sucheta Dalal recently wrote: "Tax experts and retired income-tax commissioners have been confidently encouraging people to deposit their unaccounted money as this year's income under Sections 68 and 69 of the Income-tax Act and get away by paying 30% tax. While there is a good chance that this may lead to litigation, case law from the two previous instances of currency demonetisation in India (1946 and 1978) may support this stand."
All this brings us to the question whether demonetisation was really required? Will the tax that the government manages to collect through this effort, be more than enough to make up for the slowdown in economic growth that demonetisation is likely to cause?
Also, I really don't like the idea of the income tax department being allowed a free run.
The column was originally published in Vivek Kaul's Diary on December 7, 2016