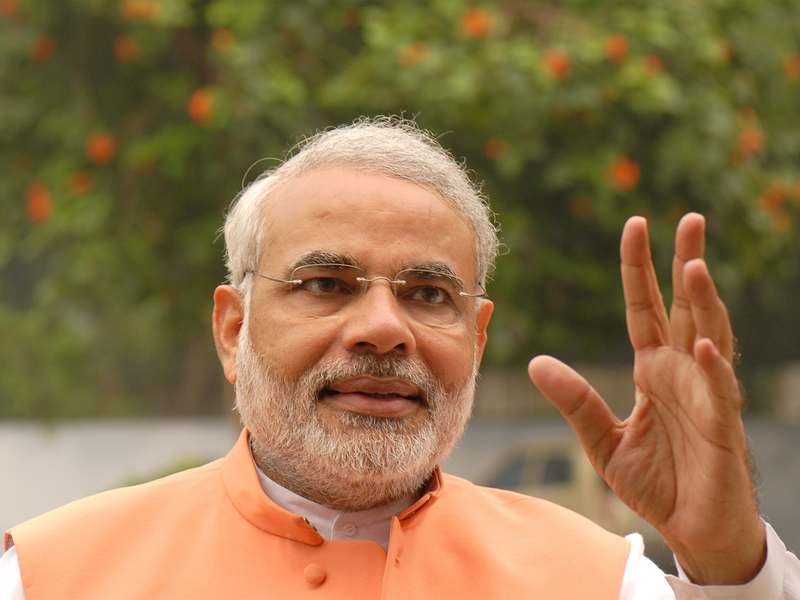 In November 8, 2016, prime minister Narendra Modi made the announcement to demonetise Rs 500 and Rs 1,000 notes. Up until December 30, 2016, the old notes can be deposited in banks and post offices. They can also be exchanged for new ones.
While presenting these notes at the bank or the post office a proof of identity needs to be shown. Right now, I have around Rs 3,500 in old Rs 500 notes. As and when I go the bank I must show my PAN card, passport etc.
This is the correct way of going about things because one of the aims of demonetisation is to eliminate black money, "which casts a long shadow of parallel economy on our real economy". i And in order eliminate black money an accounting trail needs to be established.
While individuals are supposed to show their PAN cards while depositing money into banks, the same does not apply to political parties. And this is the basic issue I will discuss in this column.
The decision to demonetise Rs 500 and Rs 1,000 notes essentially hits at the stock of black money. People who have hoarded on to black money in the form of cash and are unable to get it exchanged for new notes or gold or any other physical asset, will end up with useless pieces of paper.
At this point of time, it is difficult to estimate what portion of the stock of black money is likely to be destroyed. The only thing that can be said with some certainty is that some of the black money which has been accumulated in the form of notes or cash, over the years, will not make it back to the financial system.
Also, after this demonetisation move, people who are wont to holding black money in the form of cash are unlikely to do the same, at least, not to the same extent.
The demonetisation though does not stop people from starting to accumulate black money all over again. Along with new notes of Rs 500 and Rs 2,000 which have been introduced, a new note of Rs 1,000 is also on its way. Once these new notes are there in the market, they can be used to start accumulating black money all over again.
Given this, the demonetisation move is unlikely to hurt the flow of black money i.e., it's further accumulation. If the government wants to do that, one of the things that it needs to do is to reform the financing of political parties.
If as a citizen I need to show my identity card while depositing my old notes to the bank, people making donations to political parties should also be made to do the same. This will make the accounts of political parties completely auditable.
Now that is something that does not happen as of now. I had discussed this point in the September 30, 2016, edition of the Vivek Kaul Letter (subscription required). Given the situation as it has evolved, the points are worth repeating here.
An analysis carried out by the National Election Watch and Association of Democratic Reforms reveals that during the period 2004-05 and 2011-12, the total income of the national political parties was Rs 4,899.46 crores. ii
There are six national political parties. These are Indian National Congress, Bhartiya Janata Party, Nationalist Congress Party, Bahujan Samaj Party, Communist Party of India and Communist Party of India(Marxist).
The Congress party declared the highest income of Rs 2,365.02 crores. This is hardly surprising given that it was the Congress led United Progressive Alliance was in power in Delhi throughout this period. It was followed by the Bhartiya Janata Party which declared an income of Rs 1,304.22 crores, and was the principal opposition party during the period. (See Figure 1)
Figure 1:
Between 2004-05 and 2011-12, there were two Lok Sabha elections (in 2004 and 2009) and multiple state assembly elections. It doesn't take rocket science to conclude that the incomes declared by the political parties were clearly not enough to fight so many elections.
And how did things look in the 2014 Lok Sabha elections? Look at Figure 2.
Figure 2:
As per Figure 2, the six national political parties spent Rs 2,453.98 crore in the last three Lok Sabha elections. Of this around Rs 1,308.73 crore was spent in the 2014 Lok Sabha elections.
Now compare this to an estimate made by the Centre for Media Studies in March 2014. It estimated that around Rs 30,000 crore would be spent during the 16th Lok Sabha elections which happened in April and May 2014. Of this amount, the central government would spend around Rs 7,000-8,000 crore to conduct the elections. The remaining amount of around Rs 22,000-23,000 crore would be spent by the candidates for wooing the voters and fighting the elections.
Of course, national political parties are not the only parties fighting elections. Nevertheless, the difference between the officially declared expenditure and the 'real' expenditure to fight elections, is huge. Where does this money come from?
As Sandip Sukhtankar and Milan Vaishnav write in a research paper titled Corruption in India: Bridging Research Evidence and Policy Options: "On the expenditure side, candidates face strict limits on spending once elections have been announced, but election authorities struggle to properly verify their reported expenditure since a substantial portion typically occurs "in the black."" Hence, it can be deduced that it is black money which mostly finances political parties and in the process elections in India.
The laws are also structured to help this. As Sukhtankar and Vaishnav point out: "For instance, corporations and parties are only legally required to publicly disclose political contributions in excess of Rs 20,000. This rule allows contributors to package unlimited political contributions just below this threshold value completely free of disclosure. Indeed, in 2014 the Association for Democratic Reforms (ADR) reported that 75 percent of the income of India's six major parties comes from undocumented sources."
Take the case of the Bahujan Samaj Party. For 2014-2015, the party "claims not having received any donation above Rs 20,000 hence no donations details of the party are in public domain." iii
As mentioned earlier there are limits to the total amount of money that a candidate can spend during Lok Sabha elections. For bigger states like Bihar, Uttar Pradesh, Madhya Pradesh, etc., this limit is set at Rs 70 lakh. But for smaller states, like Goa, Sikkim and Arunachal Pradesh, this limit is set at Rs 54 lakh. Nevertheless, there is a loophole here which helps parties spend much more money than the prescribed limits. As Sukhtankar and Vaishnav write: "Under existing statute, the Election Commission of India(ECI) lacks clear powers to take follow-up action in the event a candidate files false or misleading declarations. An even bigger problem lies with a loophole in the law that allows candidates to keep secret party and supporter expenditures on behalf of their campaigns that are spent propagating the party programme rather than endorsing the specific candidate in question."
All these loopholes allow political parties to spend black money in their campaigning. Any government which is serious about cracking down on black money should be addressing these loopholes with utmost seriousness.
Another important observation that needs to be made here is regarding bringing political parties under the Right to Information Act. In an affidavit submitted to the Supreme Court in August 2015, the Modi government said: "If political parties are held to be public authorities under RTI Act, it would hamper their smooth internal working, which is not the objective of the RTI Act and was not envisaged by Parliament. Further, it is apprehended that political rivals might file RTI applications with malicious intentions, adversely affecting their political functioning." iv
In fact, the Congress Party has argued along similar lines against the 2013 order of the Central Information Commission to bring the six national parties under the ambit of the Right to Information Act. In June 2016, it argued before the commission: "Declaring a political party as public authority under the RTI Act would hamper its smooth internal working, which is not the objective of the RTI Act." v
The Congress Party had further said that if political parties were brought under RTI, rivals would maliciously file many RTIs and adversely impact the functioning of the political parties. This is a pretty ridiculous argument given that if some party decides to do this with the Congress, the Congress can do the same with that political party. Hence, there is already a sense of balance in the system.
If the political parties are brought under the ambit of RTI, they will have to function in a much more transparent way in comparison to what they do now. This would mean keeping proper records of where the funds to finance them are coming from. Also, cash donations to political parties need to stop. Payments need to made through cheques or the various digital alternatives that are available.
In fact, Modi and the Bhartiya Janata Party can take a step forward on this front and promote the usage the recently launched of United Payment Interface for the small donations that are made to a political party.
To conclude, real estate companies or builders are major financiers of political parties, at least at the state level. There is some very good research evidence to suggest that builders do finance politicians before elections. In a paper titled Quid Pro Quo: Builders, Politicians, and Election Finance in India, authors Devesh Kapur and Milan Vaishnav, look at the cement consumption of builders to show how extensively builders have to feed the politicians.
All construction requires cement. When it comes to cement demand, the real estate sector accounts for a major part of the demand in India. When the construction activity carried out by the real estate sector goes up, the demand for cement increases. If the real estate companies are key financiers of politicians, as they are assumed to be, then just before the elections, they will need money to finance the electoral campaign of politicians.
If the real estate companies pay the politicians, it would mean that they will have lesser money to carry out their own activities. This would mean a slowdown in construction activity. And a slowdown in construction activity should lead to a fall in cement consumption.
Hence, cement consumption can be tracked to figure out whether real estate companies are financing politicians. Kapur and Vaishnav looked at elections in seventeen Indian states between 1995 and 2010. They found a "contraction in cement consumption (representing a 12 to 15 percent decline) during the month of state assembly elections". What this clearly tells us is that real estate companies do finance state level politicians, as is commonly inferred.
In fact, the authors even offer some anecdotal evidence. A builder constructing a hotel in Mumbai was told by the government it would issue permits required, if there was a quid pro quo. And what was the quid pro quo? It wasn't cash but a stake of five per cent in the hotel in the name of a firm connected to a local politician. vi
Hence, if the political parties are brought under the ambit of RTI and are forced to declare where their donations are coming from in a timely manner, the nexus between politicians and builders will come under proper scrutiny. This will mean a big attack on the black economy and will slow down the generation of black money in the economy.
The decision to demonetise high-denomination bank notes only attacks the current stock of black money. It doesn't do anything about its flow or future generation. Let's see if Modi gets around to doing this. That will be a real victory over black money.
The column originally appeared in Vivek Kaul's Diary on Equitymaster on November 15, 2016