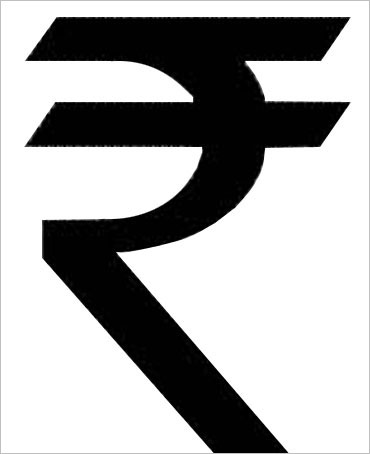 (This is a spoof)
It was early in the morning. Delhi was smoggy as usual. And I had stepped out to buy milk.
At the milk booth, I ran into a bhakt and a jhollawallah.
The bhakt did not have a red tilak on his forehead and the jhollawallah wasn't carrying a jhollah. He was wearing Nike shoes though and not the kolhapuri chappals that he used to, until a few years back. Also, he hadn't studied at JNU.
And I immediately asked him? "What Sir, how come you are wearing Nike shoes? One of the most famous brands of unabashed American capitalism."
"Oh, Nike, is now Made in China, you see," he replied.
"But how does that matter?"
"China, is still run by the Party. And anything run by the Party is communist enough for me."
"Oh, yes. The biggest capitalist enterprise in the world, the Chinese Communist party," I replied.
The bhakt decided this was a good time to butt into the conversation and started to shout "Modi, Modi," soon to realise that it was early in the morning, the road was deserted and there was no one out there watching his performance.
"What a fantastic decision Modi ji has taken to ban Rs 500 and Rs 1,000 notes. All the black money wallahs will now have a tough time," he said.
"Arre what are you saying? Look at my maid. She has run out cash. She doesn't have money to buy food and the banks are giving Rs 2,000 notes only. She has never withdrawn money from an ATM. How is she supposed to live? Did Mr Modi think about this?" the jhollawallah asked, suddenly having developed great compassion for the maid.
"What your maid doesn't have Paytm?" the bhakt asked, with a great degree of surprise.
"But why don't you just take her to an ATM and help her withdraw that money. I mean, she will get used to the idea if you show it to her once," I said. "It isn't rocket science exactly."
"I don't have the time for that," the jhollawallah replied.
"And my maid's sister, she had saved Rs 25,000 in Rs 500 and Rs 1,000 notes, away from her alcoholic and abusive husband. She doesn't have a bank account, what is she supposed to do with that money now?" he continued.
"Oh, even she doesn't have Paytm?" the bhakt asked, doubly surprised.
"But don't the Chinese have a big investment in Paytm?" I asked innocently. "And until last week weren't we supposed to boycott Chinese goods and services?"
The bhakt ignored my remark.
"And look at all the lines that have cropped up outside ATMs. People are wasting so much time to withdraw their own money," the jhollawallah remarked swinging his Rahul Roy hair, to one side. "And I had heard that Rs 15 lakh will be deposited into every account. Now I have to stand in line to withdraw my own money. What rubbish is this?"
"Lines?" screamed the bhakt. "Did you complain when you stood in a line to buy cricket match tickets? Did you complain when you stood in a line to buy movie tickets?" he asked. This was a performance which was straight out of Amitabh Bachchan's Deewar. "Jao pehle us aadmi ka sign lekar aao," I was suddenly muttering.
But I soon got back on track. "Well, the last time I stood in a line was to watch the first day first show of Raja Babu at the Sujata Cinema in Ranchi. These days I Paytm," I explained.
"Ah, Raja Babu," said the jhollawallah. "Thinking of Karishma gyrating to sarkaye liyo khatiya jaada laga still gives me the Goosebumps."
The memories of Karishma Kapoor led to a pause and gave me an opportunity to ask a question. "So what do you think of this new Rs 2,000 note? Looks kinda sexy," I said.
"It's a conspiracy against the masses," the jhollawallah screamed.
"They could have done better," said the bhakt.
And this had me surprised. How could the bhakt and the jhollawallah agree on something.
"Why?"
"Because it's pink," both blurted out at the same time.
"So?" I asked.
"Pink is like saffron." "Pink is like red," said the jhollawallah and the bhakt, almost at the same time.  And I thought Pink was Bachchan all the way.
"So how do you think the new Rs 2,000 note will stop the generation of black money?" I asked.
"The new Rs 2,000 note will have a nano chip built into it," said the Bhakt. "I read it on WhatsApp. With the built-in chip, the note can be tracked over a computer at any point of time."
"And how will that help?" asked the jhollawallah.
"At any point of time the government will know where each note is," the bhakt explained confidently.
"So?" I asked.
"So the government will come to know when the note reaches in the hands of a bad man."
"Oh. Does the note have a camera built in as well?" I humbly asked. "And the government will employ one individual with every note, so that he or she can keep tracking it all the time."
"Eh."
"And when some man with the Rs 2,000 note tries to do a dishonest thing, the Mahatma himself will come out of the note and ask him not to do it," I said, with a loud laugh.
"You are hurting my feelings," said the Bhakt.
"Oh, that was just a WhatsApp forward that I just received," I said. "And in bhakt land, everything received on WhatsApp is true."
Before I could say any further, the milk booth owner had arrived and opened the shutters. The jhollawallah pulled out a Rs 500 note and asked for milk. The bhakt had no cash and wanted to pay through Paytm.
I took out a hundred-rupee note bought two litres of milk, collected the change and walked off.
The column originally appeared in Vivek Kaul's Diary on November 14, 2016