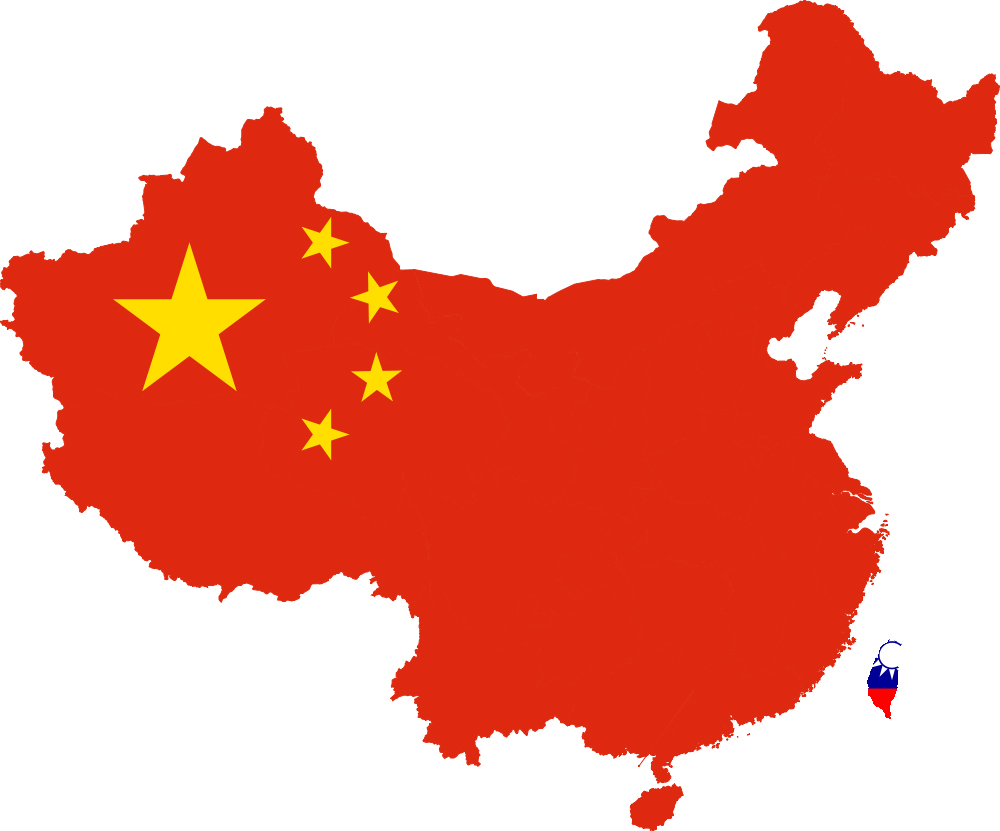 In the recent past, there have been calls for boycotting Chinese goods. The question is: Whether this can be executed? Or to put it more specifically, whether it can be executed by a middle class Indian?
Consider my personal situation. I am writing this column on a Lenovo laptop, which is Made in China.
The Kindle book reader which I use to refer to many books that I quote in my regular columns, was assembled in China.
My internet connection is provided by Reliance 4G Wi-Pod. The device has been made by the ZTE Corporation, which is based out of Shenzhen in China.
I use the Moto g4 PLUS mobile phone, which is Made in China.

I own the most basic model of a Hewlett Packard printer, which is Made in China.
I own a Toshiba television, which also happens to be Made in China.
This shouldn't be so surprising. In 2015-2016, 36.6 per cent of Indian imports from China constituted of electronic products. Engineering goods came in second at 28.9 per cent and chemicals came in third at 18.4 per cent.
So, basically if we want to hurt China, then these are the goods which we should not be importing from them. In total, they formed close to 84 per cent of Indian imports from China.
So far so good.
How realistic is this? Here's a thought experiment I did in order to figure this out.
So let's say you want to go out somewhere. You decide to call an Ola or an Uber taxi. There is a very good chance that you do this using a Made in China phone. In 2015-2016, 16.3 per cent of Indian imports from China were telecom instruments.
Even if you manage to avoid that, chances are that some component of the phone would be Made in China. You have no way of knowing. Why do I say this? This is primarily because MNCs these days manufacture products using global supply chains.
As the World Trade Report for 2013 points out: "A central feature of this… age of globalisation is the rise of multinational corporations and the explosion of foreign direct investment (FDI)… Upwards of two-thirds of world trade now takes place within multinational companies or their suppliers – underlining the growing importance of global supply chains." This is something that India has clearly missed out on due to a whole host of reasons, which are beyond the scope of this column.
Further, the battery of the phone used to call the taxi, is charged through electricity. Chances are the electricity that you are using has been produced using equipment imported from China, using loans provided by the Chinese banks. Electrical machinery formed 4.4 per cent of Indian imports from China in 2015-2016.
You avoid thinking about this rather esoteric point and get back to calling for the cab. You need to go out after all. And in order to do that, you need to call an Ola or an Uber taxi. If you call Ola, you need to know that Ola is in alliance with Didi Chuxing, a Chinese taxi-company. They have entered into a non-compete clause.
If you call Uber you are going to use Paytm to pay the taxi driver. The Chinese company Alibaba is the major investor in Paytm. So that rules out paying electronically.
So you need cash. You go to withdraw cash from an ATM. Chances are the ATM will be in Made in China.
So what do you do now? You go to a bank branch and withdraw money. Chances are the computer used by the teller to give you cash is also Made in China.
So what do you do?  You think chuck it, let's not go out anywhere because we don't want to encourage Made in China. Let's order a Pizza. Ah, a perfectly American Pizza. Uncle Sam can have my money but I am not going to give it to China.
What do you think Uncle Sam will do with that money? Order goods from China.
But that is a second-order effect. So you ignore that and curse that MBA degree that makes you think so much.
Nevertheless, Pizza has cheese. And cheese is made from milk. In 2015-2016, industrial machinery for dairies formed 4.7 per cent of Indian imports from China. Oh then, it's quite possible that cheese also has Made in China inputs.
What is a Pizza without cheese? But you compromise and decide to go get Pizza bases from the market and make one for yourself at home with tomato ketchup.
Wait, wait, wait! What is a Pizza base made of? Wheat. And farmers use a lot of fertilizer to grow wheat and other food grains. In 2015-2016, fertilizers formed 5.25 per cent of Indian imports from China.
India is dependent on imports in the case of phosphatic and potassic fertilizers. As far as phosphatic fertilizers are concerned, almost 90 per cent of it is imported. With no known commercially exploitable source of potash in India, the country is totally dependent on imports for potassic fertilizers.
You decide not to think so much and just to order and eat the Pizza. After eating the Pizza you feel a little queasy. You decide to pop a tablet. Wait, wait, wait. Medicinal and pharmaceuticals formed 3.8 per cent of Indian imports from China in 2015-2016. Bulk drugs and formulations formed a major part of this. In 2015-2016, bulk drugs and formulations formed around 3.7 per cent of Indian imports from China.
So chances are that the drugs that have gone into the making of the tablet have been imported from China. Even if they haven't, there is no way for you to figure out.
How do we go we genuinely go about avoiding Made in China? Let's say we boycott Chinese brands. You don't buy a Moto G phone but an Apple iPhone. While iPhones are also assembled in China, a large part of the money will go to Apple, which basically seems like an American company.
Interesting. But the moment you buy Apple, you pay more. This leaves you with lesser money to buy everything else and in the process Indian manufacturers lose out.
Hence, Apple is not worth the trouble.
Okay, so you buy a Samsung phone. Samsung is a Korean brand. But they also make stuff in China. If more and more people buy Samsung phones (and not Moto G) that in turn will also benefit Chinese companies. What they lose out on Moto G they will possibly make up from Samsung.
So where does that leave us? It leaves us with crackers. Yes. Diwali crackers. Make sure you buy Indian brands this year. Made in Sivakasi. And not Made in China. And in the process keep encouraging regular fires in Sivakasi.
And forget about the fact that there have been cases of Sivakasi fire cracker entrepreneurs also getting their stuff Made in China. You will only know once you open the packet.
And how much will a boycott of crackers hurt the Chinese? Perhaps a little. But not something that they can't manage. Fire crackers are low value products at the end of the day.
So how is it possible to really hurt China? The way out is to ensure that the government creates an environment where Indian manufacturers can compete with the Chinese ones. And that is easier said than done.
The column originally appeared in Vivek Kaul's Diary on October 21, 2016