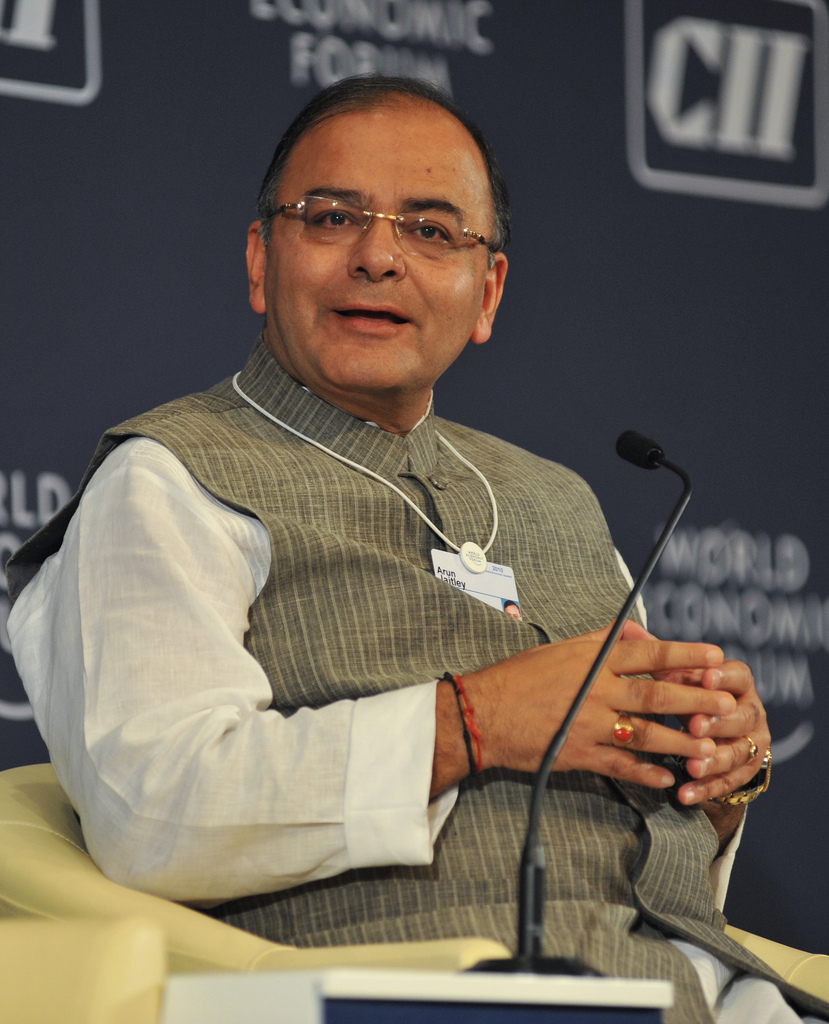 In yesterday's column I had discussed how the finance minister Arun Jaitley's idea of moving towards a scenario where home rentals will be close to home loan EMIs, is a pipe dream.
On closer consideration, I still think it's a pipe dream, but there are ways through which a part of it can be achieved if the government is willing to take a few risks by doing the right things. (Before you get around to reading this piece, I would suggest that you read yesterday's piece here).
Just to recap what Jaitley said earlier this month: "(The) housing market in India, it had picked up. During Mr Vajpayee's government, bank rates had come down to such an advantageous level that it was easier to buy an apartment than rent it out. That sort of situation had existed where the EMI has been reasonable. I think that's the direction in which we have to slowly push our economy."
So how can this be made to happen? As per the 2011 Census India had 2.47 crore vacant homes. Yes, you read that right, 2.47 crore vacant homes. Arjun Kumar makes this point in a research paper titled India's Residential Rental Housing published in the Economic & Political Weekly dated June 11, 2016.
Out of this 1.36 crore homes were in rural areas and 1.11 crore homes were in urban areas. In rural areas, the vacant homes formed 6.2 per cent of the total homes. In urban areas, the vacant homes formed 10.1 per cent of the total homes. It is safe to say that this number would have crossed 3 crore by now, given that the census estimate is more than half a decade old.
Of course, all of these vacant homes are not up to the mark for the middle class (the primary audience of this piece) to live in, but a substantial part is. (I discuss this in detail in the last issue of The Vivek Kaul Letter. To know how to subscribe, click here).
These homes are not offered on rent for the simple reason that India's rental laws are essentially screwed up. This basically discourages people from giving homes out on rent. Also, with the rental yield (annual rent divided by market value of the home) at around 2 per cent per year, many people feel that renting a home is simply not worth the risk.
Any overhauling of the rental laws will have to start with the rent control laws prevalent in many cities. This will have to be carried out by state governments. With the Bhartiya Janata Party in power in many states, the central government of which Jaitley is a part can nudge them in that direction. Of course, this will mean antagonising a section of the population that benefits from the rent control laws.
This section, given that it lives in cities, is likely to be very vocal. I mean who wouldn't like living bang in the middle of a city, and pay Rs 200 per month as a rent. So, there will be a lot of resistance. And given that, is the government ready take this on?
Once it is easy to rent out homes, more people are likely to rent out homes. At the same time, more people are also likely to try and rent homes, instead of buying one. As per the 2011 census, the home ownership rate in India stands at 86.6 per cent. This includes all kinds of homes, from homes with concrete roofs to homes with GI/metal/asbestos sheets as roofs to homes with stone roofs to homes with tiles as a roof to homes with plastic/polythene sheets as roofs to homes with grass/thatch/bamboo/wood/mud roofs to homes which do not have access to drinking water to homes which do not have the latrine facility available within the premises and so on.
Despite this, the ratio of owned homes in India needs to come down. And this can only happen when renting (both from the landlord as well as the tenant's point of view) becomes easier than it currently is. This will mean lesser demand for new homes, which will lead to stable prices in the long run. This will ensure that the current high gap between rents and EMIs will narrow down. At a rental yield of 2 per cent per year and a home loan interest of 9.5 per cent per year, the EMI turns out to be around 4.5 times the rent (assuming that the home loan amounts to 80 per cent of the value of the home).
The second thing that needs to happen is that India needs electoral financing reform. Currently, the way elections are financed needs a lot of black money. And a lot of this black money that finances elections in India, comes from investments made in real estate.
As Sandip Sukhtankar and Milan Vaishnav write in a research paper titled Corruption in India: Bridging Research Evidence and Policy Options: "For instance, corporations and parties are only legally required to publicly disclose political contributions in excess of Rs. 20,000. This rule allows contributors to package unlimited political contributions just below this threshold value completely free of disclosure. Indeed, in 2014 the Association for Democratic Reforms (ADR) reported that 75 percent of the income of India's six major parties comes from undocumented sources."
This can end if political parties are brought under the Right to Information Act and are forced to declare their political contributions. At the same time donations through the various electronic routes or cheques should be made compulsory.
This will have an impact on the total amount of black money that finances the elections in India. And that in turn, will have an impact on black money being invested in real estate as well as real estate prices. This will lead to the gap between EMIs and rents narrowing as well.
The question is, whether Jaitley is ready to bell this cat?
The column originally appeared in Vivek Kaul's Diary on September 14, 2016