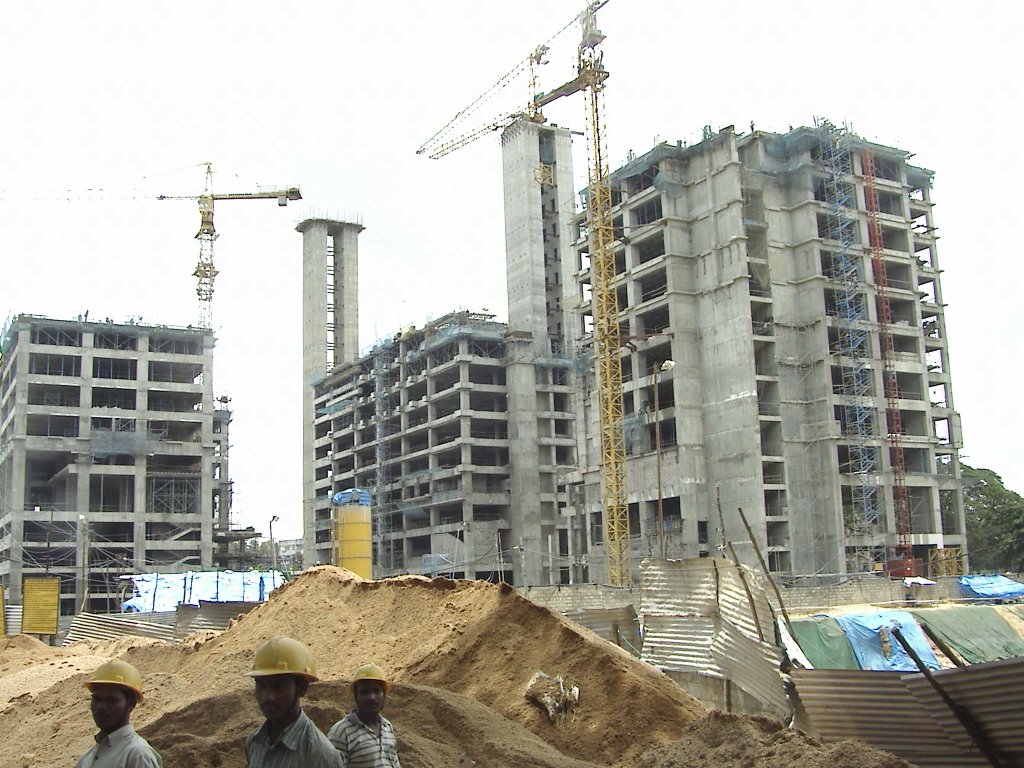 Earlier this month, Raghuram Rajan, the governor of the Reserve Bank of India(RBI) presented the second monetary policy statement for 2016-2017. Rajan decided to keep the repo rate at 6.5%.  Repo rate is the rate at which RBI lends to banks and acts as a sort of a benchmark to the interest rates that banks pay for their deposits and in turn charge on their loans.
The real estate lobby Confederation of Real Estate Developers' Associations of India (CREDAI) wasn't happy with this. As C Shekar Reddy, ex-president and national executive member of CREDAI told The New Indian Express: "Banks are charging 9.50 pc or more interest on home loans. People will be motivated to buy homes if the loan interest rates are lowered. All our representations to banks to cut the interests rates to give a fillip to the struggling housing sector have gone in vain. Whenever we approached the banks earlier, they said they would think of reducing interest rates if RBI did so with its policy rates."
Similar statements were made by other CREDAI officials as well. As Geetambar Anand, the president of CREDAI told the Press Trust of India: "It was on expected lines. Now, banks should be advised to reduce interest on home loans by another 50 basis points." One basis point is one hundredth of a percentage.
The basic point being made is that the RBI has kept the repo rate too high. As the repo rate is high, the interest rate charged by banks on home loans are high. As interest on home loans is high, people are not buying homes. As people are not buying homes, real estate companies are suffering. Or as SARE Homes MD Vineet Relia told PTI: "Since demand in real estate and allied industries remains sluggish, a rate cut could have improved liquidity and created renewed interest in property purchase."
While all this sounds quite logical, it isn't correct. Every month, the Reserve Bank of India releases the sectoral deployment of credit data. This data essentially gives out the total amount of lending carried out by banks to different sectors. And this includes home loans given out for the purchase of homes.
In the last one year (actually it's a period slightly greater than a year, between April 17, 2015 and April 29, 2016), the overall lending of banks (i.e. non-food credit) has grown by just 8.4%. As I explained in yesterday's column, this has happened primarily because banks have more or less stopped making fresh loans to industry.
Nevertheless, the retail loans of banks have grown at a very good pace, over the last one year. The retail loans include home loans, vehicle loans, education loans, credit card outstanding, loans against fixed deposits, loans against shares/bonds, and personal loans.
The overall growth of retail loans in the last one year stood at 19.7%. This had stood at 15.7% between April 2014 and April 2015. The home loans given out by banks have also seen a fairly robust growth. Home loans grew by 18.1% to Rs 7,58,203 crore, over the last one year. They had grown by 17.1% between April 2014 and April 2015.
Things become a little more interesting if we look at this data in a little more detail. The RBI gives also gives data on priority sector home loans. As per the Master Circular issued by the RBI in July 2014, priority sector home loans are essentially loans to individuals up to Rs 25 lakh in metropolitan centres with population above ten lakh and Rs 15 lakh in other centres.
The home loans given under the priority sector lending that banks need to carry out, grew by 7.6%, over the last one year. They had grown by 4.4% between April 2014 and April 2015.
As far as the non-priority sector home loans (home loans greater than Rs 25 lakh in centres with a population of above 10 lakh and greater than Rs 15 lakh in other centres), are concerned, they grew by a whopping 28.6%, in the last one year. The loans had grown by 33% between April 2014 and April 2015.
What does this tell us? The priority sector home loans are not growing because there are very few real estate markets in the country which banks service, where homes of up to Rs 15 lakh or Rs 25 lakh are available. The growth in priority sector home loan lending has been even slower than the overall bank lending growth.
In fact, in April 2014, priority sector home loans, made up for 56% of total home loans. By April 2015, this was down to 50%. And in April 2016, this stood at 45%. This is definitive evidence of the high real estate prices that continue to prevail in this country, despite what real estate builders keep telling us.
As far as non-priority sector home loans are concerned, they have grown by close to 29% over the last one year, after growing by 33% between April 2014 and April 2015. And that is a pretty good rate of growth, when overall lending growth is 8.4%, and retail lending growth is 19.7%. So what are the builders really complaining about?
I think what seems to be happening is that the home buyers are no longer buying under-construction homes. I have no way of verifying this through data. But that is what the data along with the builders cribbing all the time about the RBI, seems to suggest.
Over the last few years, many builders haven't delivered homes on time. This has led to a situation where many individuals have had to pay the pre EMI along with the rent as well. Some people I know are even paying their EMIs along with their rents. (I don't know how EMIs have started without possession of the home being taken).
Some builders have disappeared as well, after taking money from home buyers. Hence, homebuyers are staying away from under-construction property is what my analysis seems to suggest. It seems the buyers are now buying completed homes, which is where the home loans taken are basically going. This can mean that investors who had bought homes in the past are now selling out. It could also mean that builders who had completed inventory are selling it now.
This has hit the entire business model of the real estate developers, who raise money from prospective buyers, when they start building, without putting much of their own capital at risk. But then, for this, they have no one but themselves to blame.
The column originally appeared in the Vivek Kaul Diary on June 16, 2016