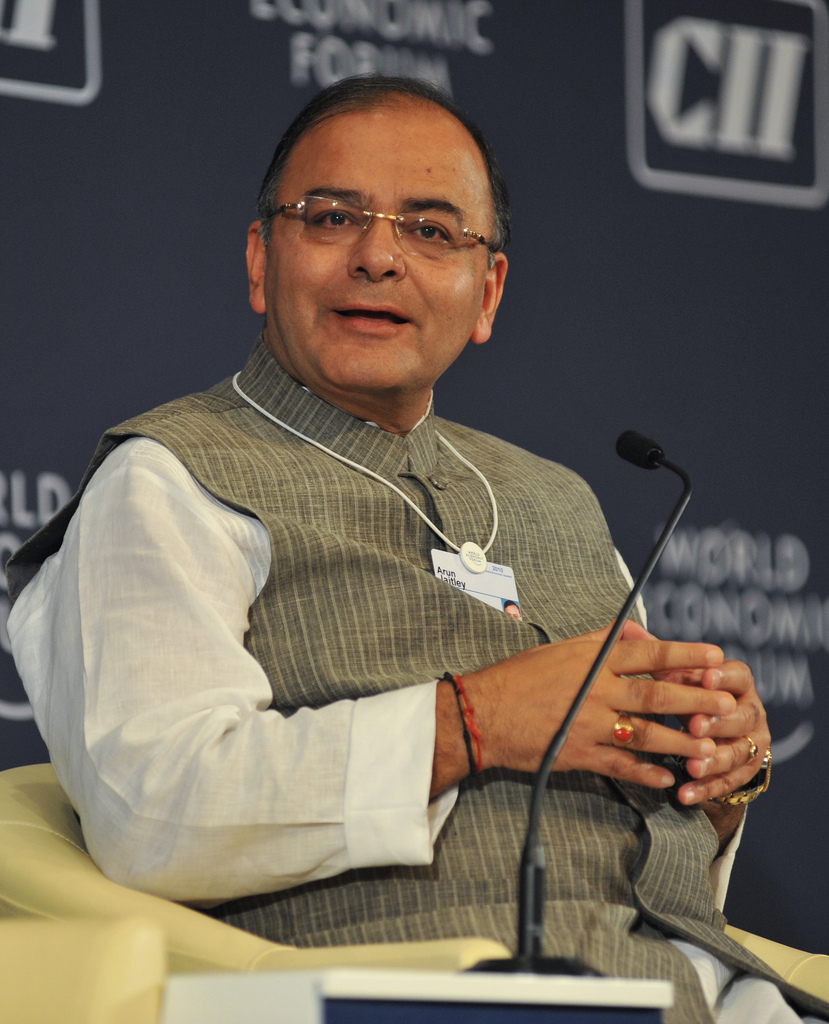 Over the last few months there has been talk of the government merging public sector banks. The finance minister Arun Jaitley said so in his budget speech in February: "a roadmap for consolidation of Public Sector Banks will be spelt out."
In an interview to the Business Standard newspaper published on May 15, 2016, Jaitley said, "wait for a few days," when he was asked for a timeline on consolidation of public sector banks. Between February and May, there have been other occasions on which Jaitley has said that the merger of public sector banks is on the cards.
What is the logic behind the idea of consolidating or merging public sector banks? The government currently owns twenty-seven public sector banks, which is way too many. The idea is to merge some of these banks so that they can also compete globally. The size of these banks varies a lot. The State Bank of India is the biggest public sector banks and its balance sheet is seventeen times larger than the smallest public sector bank.
As Jaitley told Business Standard: "Our public sector banks(PSBs) also must be global players and therefore the idea of consolidating some of them."
While this is a noble idea, it does not solve the problem of bad loans from which all public sector banks are currently dealing with. This is something that first needs to be solved. It doesn't help anyone if a weak bank is merged with what looks like a relatively strong bank. And the problem of bad loans of public sector banks still hasn't gone away. It's alive and kicking.
As R Gandhi, deputy governor of the Reserve Bank of India, the banking regulator, said in a recent speech: "Merger of a weak bank with a strong bank may make combined entity weak if the merger process is not handled properly. The problems of capital shortages and higher non-performing assets (or bad loans) may get transmitted to stronger bank due to unduly haste or a mechanical merger process."
Gandhi also pointed out that there was very little past precedent to go on. As he said: "Recent merger of State Bank of Saurashtra and State Bank of Indore into State Bank of India may be seen as basically merger among group companies. The only example of merger of two PSBs is merger of New Bank of India with Punjab National Bank in 1993. However, this was not a voluntary merger."
Research evidence suggests that mergers tend to work when they lead to firing of employees. When two similar organisations merge, it leads to many sets of people having the same kind of expertise and skillsets. Hence, one set is gotten rid of.
For two banks merging this could mean, shutting down one of the two branches operating in the same area and then firing the employees of the branch which has been shut-down. This will bring down employee cost as well as operational costs. This is a good example of synergy that often gets talked about in case of mergers.
Having said that, nothing of that sort will be possible in India. Even a hint on this front can lead to labour unions going on a rampage. Jaitley made this clear in his interview where he said that consolidation shall be looked at "without adversely affecting labour employment considerations".
And without fewer employees after the merger of public sector banks, there is very little synergy that will be created.
Also, merging banks will not solve the most basic problem that the government owned public sector banks face—crony capitalism. A large part of bad loans that public sector banks are currently dealing with has been because of lending to crony capitalists. Till the public sector banks continue to be government owned, some set of crony capitalists will thrive.
If the government really wants to deal with this problem, then best way is to start privatising public sector banks. As far as fulfilling its social sector obligations is concerned, the government does not need to own 27 banks for that. Around five to six banks should be good enough.
(Vivek Kaul is the author of the Easy Money trilogy. He can be reached at [email protected])
The column was originally published in the Bangalore Mirror on May 18, 2016