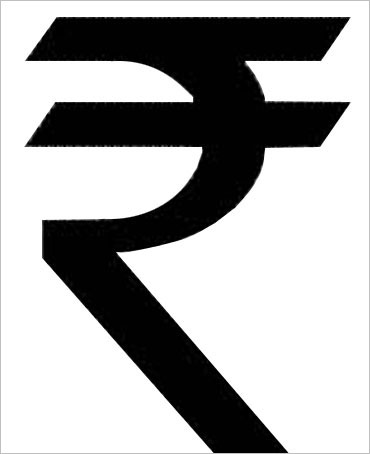 Over the last two months I have been carrying a slightly torn one hundred rupee note in my pocket. Nobody wants to accept it.
The note is slightly torn on the upper left hand side but the serial number is still visible. This essentially means that there is nothing wrong with the note and it continues to be a legal tender.
As Charles Wheelan writes in Naked Economics—Undressing the Dismal Science: "Consider a bizarre phenomenon in India. Most Indians involved in commerce—shopkeepers, taxi drivers, etc.—will not accept a torn, crumpled, or overly soiled rupee note."
This entire act of not accepting torn notes doesn't make any sense. As Wheelan writes: "The whole process is utterly irrational, since the Indian Central Bank [the Reserve Bank of India] considers any note with serial number—torn, dirty, crumbled, or otherwise to be legal tender. Any bank will exchange torn notes for crisp new ones."
As the Reserve Bank of India points out: "Soiled notes are those which have become dirty and slightly cut…The cut in such notes, should, however, not have passed through the number panels. All these notes can be exchanged at the counters of any public sector bank branch, any currency chest branch of a private sector bank."
The exchange facility is also available for mutilated notes or notes "which are in pieces and/or of which the essential portions are missing can also be exchanged."
Given this, why do people still not accept soiled as well as mutilated notes? As Wheelan writes: "Rational people refuse legal tender because they believe that it might not be accepted by someone else…The whole bizarre phenomenon underscores the fact that our faith in paper currency is predicated on the faith that others place in the same paper."
This is a very interesting point. At the end of the day, paper is money is just paper with some ink on it. A 100-rupee note is ten times as valuable as a ten rupee note simply because the Reserve Bank of India (or the government) says so. The ink and the paper used in a 100-rupee note is not ten times as valuable as the ink and the paper used in a ten-rupee note.
Paper money essentially works on confidence, which the government by recognising it as official money, helps build.  Further, it continues to have value, typically as long as people using it, continue to accept it. I will accept a payment in paper money only when I am sure that I can use that paper money to make my payments in the future.
As Mervyn King, former governor of Bank of England, writes in his new book The End of Alchemy: "Whatever form money takes, it must satisfy two criteria. The first is that money must be accepted by anyone from whom one might wish to buy 'stuff' (the criterion of acceptability). The second is that there is a reasonable degree of predictability as to its value in a future transaction (the criterion of stability).""
As per King's second point, the confidence in paper money breaks down if it starts lose value at a very rapid rate i.e. when the prevailing inflation touches high levels. People then don't like the idea of being paid in paper money because it is rapidly losing its purchasing power. In such scenarios people like being paid in the form of gold or silver or some other commodity.
In India, the first condition that King lays out, the criterion of acceptability, breaks down in case of a torn note. The moment a note is torn, it is not accepted as a payment even though it continues to be a legal tender. And it is not accepted as a payment by one person because he knows others won't accept it.
What seems to be rational at an individual level becomes irrational at the systemic level. Meanwhile, I think I will have to finally make that trip to the bank.
(Vivek Kaul is the author of the Easy Money trilogy. He can be reached at [email protected])
The column originally appeared in the Bangalore Mirror on March 30, 2016