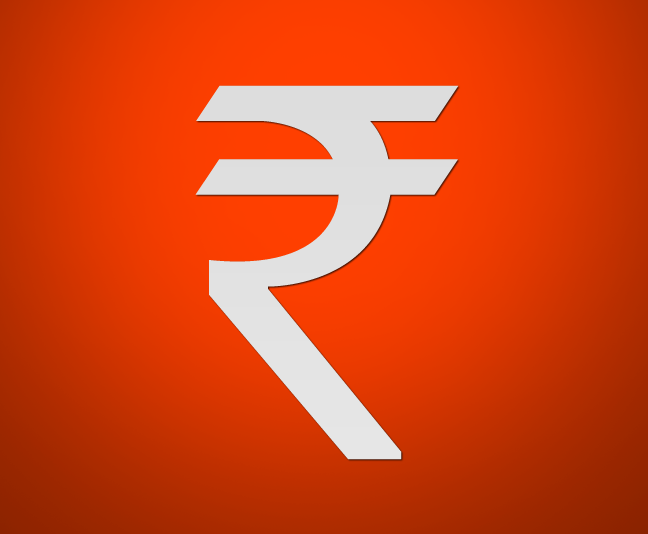 Black money or money which has been earned and on which tax has not been paid, is a common phenomenon in India. The fact that only around 3-4% Indians pay income tax explains this. This hurts the government given that it is not able to raise as much tax as it could, if everybody or a substantial portion of Indians paid income tax. It also means that the government has to borrow more in order to meet its expenses, and this pushes up interest rates.
It is also not fair on those Indians, typically the salaried class, who have no option but to pay income tax. What has also happened over the years is that instead of trying to expand the tax base, various governments have tried to milk those who pay tax, for more and more tax.
But not everyone is hurt because of black money. In fact, in case of home loans, banks and housing finance companies benefit because of black money. As Kaushik Basu, current chief economist at World Bank and former chief economic adviser to the ministry of finance, writes in his new book An Economist in the Real World – The Art of Policymaking in India: "A lot of the buying and selling of homes in India occurs with a part of the transaction being made in cash with no record kept of this in order not to leave a trail of evidence."
Basu then goes on to explain how this benefits banks and housing finance companies issuing home loans. As he writes: "You want to buy a house valued at Rs 100 from the private market. The chances are the seller will tell you that he will not take the full Rs 100 paid in cheque, but will ask for a part, maybe Rs 50 or Rs 60, in cheque with the rest paid in cash with no evidence of this payment. The latter is called a black money payment."
And how does this help? As Basu writes: "This helps the seller not to have to pay a large capital gains tax. Even many buyers want to pay partly in cash and to show the value of the house to be less than it actually is in order to avoid having to pay too much property tax."
In fact, what Basu misses out on is the fact that in many cases buyers also have black money and they need to put this to use. And real estate is the best place to put it use given the totally opaque way in which the sector operates.
The black money payment essentially helps banks because the risk they take on in giving out the home loan, essentially comes down. How? "Since mortgage loans [i.e. home loans] can only be taken on the "declared" part of the house price, a house valued at Rs 100 would typically be bought with a mortgage of less than Rs 50. This means that when house prices [fall], unless the price drops [are] extraordinarily large, banks [will] not have a balance sheet problem," writes Basu. In simple English what this means is that unless home prices fall dramatically, the value of the home (which is a collateral for the bank) will continue to be greater than the home loan outstanding.
He further philosophises that "Economics is not a moral subject". "Often what is patently corrupt, like the pervasive use of black money can turn out to be a bulwark against a crisis." In fact, Basu feels that the black money payments ensured that Indian banks did not have their own version of the subprime home loan crisis that hit the United States in 2008-2009.
Let's understand this phenomenon in a little more detail. The December 2015 investor presentation of HDFC, the largest home finance company in the country, points out that the average home loan that it gives out is Rs 25 lakh. The average loan to value of a home stands at 65%. This means that the average price of a home financed by HDFC stands at around Rs 38.5 lakh (Rs 25 lakh divided by 0.65). The borrower/buyer makes an average down-payment of Rs 13.5 lakh(Rs 38.5 lakh minus Rs 25 lakh).
Over and above this there is a black payment to be made as well. It is very difficult to estimate the average amount of black money that gets paid every time a home loan is taken on to buy a home. Let's assume that a black money payment of Rs 11.5 lakh is made. This means the real price of the home works out to Rs 50 lakh(Rs 38.5 lakh plus Rs 11.5 lakh).
Against this, HDFC lends Rs 25 lakh. Hence, the real average loan to home market value ratio stands at around 50%. This also when we assume that black money forms around 23% of the total value of the transaction (Rs 11.5 lakh divided by Rs 50 lakh). Black money payments in large parts of the country, especially in the northern part, can be considerably larger than this.
Hence, what this clearly tells us is that banks and housing finance companies end up lending half or less than half of the market value of the homes they are financing through home loans. And this makes it a very safe deal. Home prices need to fall by more than 50% for the value of the home to be lower than the home loan outstanding.
What also helps is the fact that home loans in India are recourse loans. This means that in case a borrower decides to default on the home loan by simply walking away from it, the lender can go beyond seizing the collateral (i.e., the house) to recover what is due to him. He can seize the other assets of the borrower, be it another house, investments, or money lying in a bank account, to recover his loan.
This along with black money payments explains why home loans are such good business for banks and housing finance companies. In case of HDFC, the non-performing loans formed around 0.54% of the individual home-loan portfolio. In fact, even when loans go bad, the institution is able to recover a major part of what is due and this explains why "total loan write-offs since inception [for HDFC]  is less than 4 basis points of cumulative disbursements." One basis point is one hundredth of a percentage.
In case of State Bank of India, another big home-loan lender, the non-performing loans formed around 1.02% of overall retail loans. The bank does not give a separate non-performing loans number for home loans.
The column originally appeared in the Vivek Kaul Diary on March 2, 2016