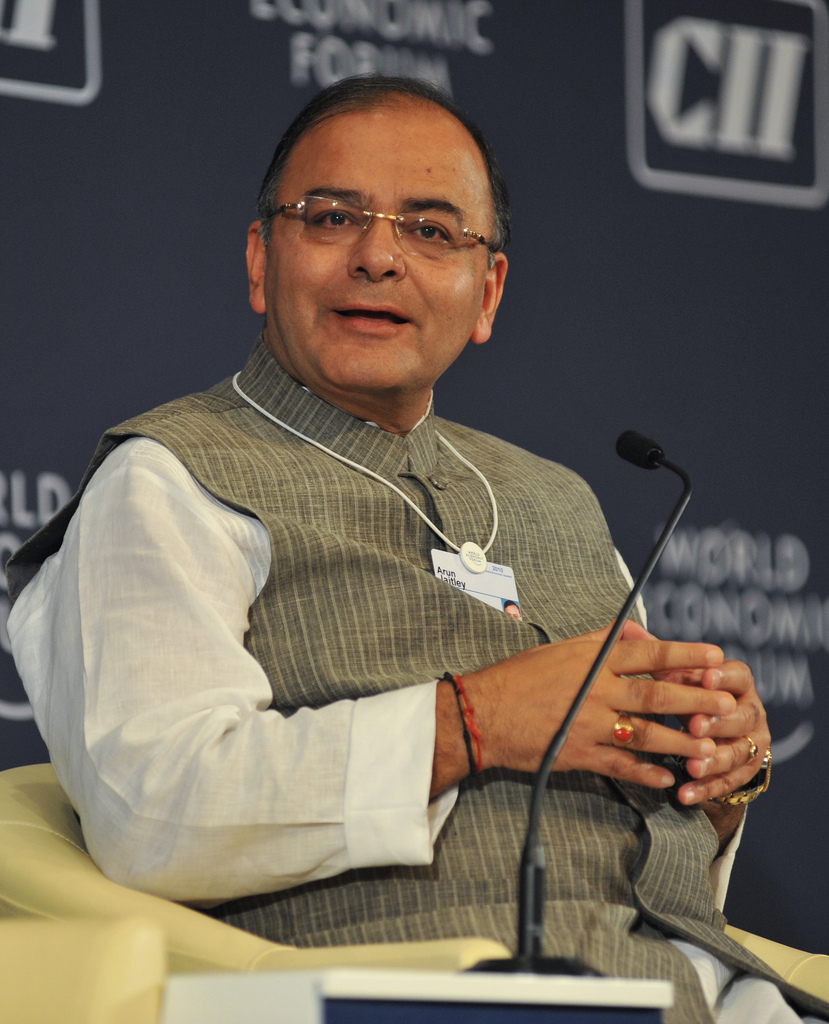 I am often accused of being extremely pessimistic about things.
May be that's a function of having grown up in erstwhile Bihar, when Lalu Prasad Yadav ruled the state, first directly and then through Rabri Devi.
It was an era when there was nothing to look forward to and that possibly led to me becoming extremely pessimistic about most things and a cynic to boot.
The cynicism and the pessimism got further refined when I first spent three years trying to do a PhD (academics can do that to you) and then spent nearly seven years working in daily newspapers. "If it bleeds, it leads," is an oft repeated dictum in the media, though this has started to change in the recent past.
In this scenario, my contacts in the financial services industry (mutual funds, insurance, stock broking and so on) keep telling me that I am extremely pessimistic about things. "Things are not as bad as they seem," I am often told. But then they need to sell things but I don't.
So today's column is an exception to me being pessimistic all the time—but only slightly.
The World Bank released its Ease of Doing Business Rankings on October 27, 2015. India moved up four positions to 130, out of 189 nations which were a part of the ranking. This is a jump of four places in comparison to last year.
Certain sections of the media made a lot of song and dance about India's rank jumping twelve positions to the 130th position. But that is incorrect. When the rankings were first released last year, India was at 142nd position. Nevertheless, the World Bank later revised the ranking to 134, after it started following a new methodology.
Hence, India's ranking has jumped by only four positions and not 12 positions as a reasonably large section of the media seems to have reported.
The ranking is carried out on multiple parameters (as can be seen from the accompanying table).
Source: http://www.doingbusiness.org/data/exploreeconomies/india#Hence, the ranking does not measure how things stand across the length and breadth of India, when it comes to the ease of doing business. I have no way of figuring out how much Delhi and Mumbai represent the country as a whole. Hence, this and any other analysis on this topic should be viewed with this fact in mind.
India's jump of four places has come primarily because the country's performance has improved dramatically on the getting electricity parameter. As the report accompanying the ranking points out: "In getting electricity the main pattern is clear: economies with a simpler, faster and less costly process for connecting to the electrical grid also tend to have a more reliable electricity supply."
And what is that Delhi and Mumbai have done right on this front? As the report points out: "Another focus is to make the process for getting a new electricity connection simpler and faster. Toward that end the utility in Delhi eliminated an internal wiring inspection by the Electrical Inspectorate—and now instead of two inspections for the same purpose, there is only one. The utility also combined the external connection works and the final switching on of electricity in one procedure."
And how did things pan out in Mumbai? "The utility in Mumbai reduced the procedures and time for connecting to electricity by improving internal work processes and coordination. It combined several steps into one procedure—the inspection and installation of the meter, the external connection works and the final connection. Now companies can get connected to the grid, and get on with their business, 14 days sooner than before."
The other big jump came on starting a business parameter. India moved from the 164th position to 155th position. What were the right things that happened on this front? "In May 2015 the government adopted amendments to the Companies Act that eliminated the minimum capital requirement. Now Indian entrepreneurs no longer need to deposit 100,000 Indian rupees ($1,629)—equivalent to 111% of income per capita—in order to start a local limited liability company. The amendments also ended the requirement to obtain a certificate to commence business operations, saving business founders an unnecessary step and five days," the report points out.
Over and above this "several other initiatives to simplify the start-up process were still ongoing on June 1, 2015, the cutoff date for this year's data collection. These include developing a single application form for new firms and introducing online registration for tax identification numbers."
These factors helped in India's performance on the starting a business parameter improving. On protecting minority investors front India is ranked number eight in the world, so there is not much scope for improvement there.
But look at other factors. Paying taxes continues to remain a pain and it is reflected in the 157th rank on this parameter. As a self-employed professional I can vouch for that. I am still unable to figure out why does a self-employed professional need three different numbers for income tax, service tax and professional tax? I understand that three different departments of the government are collecting these taxes, but why do I have to suffer because the right hand of the government does not talk to its left hand?
When it comes to trading across borders, India is at 133rd position and this is the same as last year. The rankings on resolving insolvency, enforcing contracts and registering property continue to remain abysmally low, all very important parts of running any business.
Once these factors are taken into account, the jump of four positions in the ease of doing business, doesn't seem much. Yes, it is better than what it was in the past. Nevertheless, there is no real reason to make a song and dance about it, as has been done in large sections of the media.
In fact, on this issue I for once agree with the finance minister Arun Jaitley who said: "I personally believe that we are still a long way away from our eventual goal. Our ranking really has to move up substantially. As of now, we are just a work in progress."
Yes, we are just in work progress. And there is a long way to go before we can actually make some song and dance about the ease of doing business in India.  As the report points out: "Fostering an environment more supportive of private sector activity will take time. But if the efforts are sustained over the next several years, they could lead to substantial benefits for Indian entrepreneurs—along with potential gains in economic growth and job creation."
For once I am ending on an optimistic note.
The column originally appeared in The Daily Reckoning dated October 29, 2015