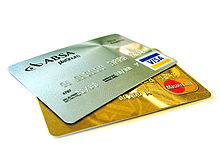 Recently I went looking for a new Wi-Fi data card. I quickly decided on what I wanted, and put up the necessary papers required. When I was ready to pay using a debit card, I was told that there would be a 2% charge if I decided to pay using either a credit or a debit card.
This came as a surprise. The merchant clearly was still living in the 1990s.
The merchants used to charge extra on a card payment when credit and debit cards were just getting started in India in the late nineties. This continued in the early noughties as well. This was because banks charged the merchants every time a card holder used a credit or a debit card to make a payment. And merchants did not want to pay that money out of their own pockets.
Over a period of time as cards became popular this changed and no extra payments needed to be made if one decided to pay using a credit or a debit card. What brought about this change? Other than the fact that cards became ubiquitous, with people not wanting to carry cash around everywhere, merchants also realised something else.
And what was that? People end up spending more when they use cards.
This is primarily because cards take out the pain one feels while spending paper money, totally out of the equation. As Nobel Prize winning economists George Akerlof and Robert Shiller write in their book Phishing for Phools—The Economics of Manipulation and Deception: "One of the bases of credit card's magic is that most of us think that we buy only what we need(or want)." Nevertheless "there is circumstantial evidence that people with credit cards spend more."
In fact, psychologist Richard Feinberg carried out a series of very interesting experiments to show that just the presence of a credit card as a cue, leads to people spending more. In one of these experiments, people were shown various items on a screen, one at a time, and were asked how much would they pay for each one of them.
As Akerlof and Shiller write about the experiment: "In the presence of a credit card in the corner on the screen…subjects were willing to spend more."  For a toaster, they were willing to pay $67.33, in the presence of a credit card cue. When there was no credit card in the corner of the screen, they were willing to pay only $21.50. The numbers for a tent were $28.42 in the presence of a credit card and $7.58 in the absence of one.
In fact, this discrepancy was seen in case for all the items that were flashed on the screen. Further, in the presence of a credit card, the decision to buy at a higher price was made much faster.
Given these reasons, it is hardly surprising that merchants have taken to cards, like a fish takes to water. And they are happy to accept cards these days, even if that means paying a fee to the bank, every time they accept a card payment. They have realised that people spend more when they use cards, and this benefits them.
This brings me to another question. Why don't merchants offer discounts to those paying cash, given that there are no extra costs that they need to pay? As Akerlof and Shiller write: "If people are unknowingly spending more because they are paying by credit card, it would be ill-advised for…the local supermarket to remind their customers that they might, well, get a discount for paying by cash." What is true for a local supermarket is true for other merchants as well.
This explains why everyone loves credit cards. The customer can spend more money than he has. The merchants can sell more, which is something that the merchant I mention at the beginning of this column, needs to realise. And the bank can collect exorbitant interest on the money that is spent.
The column originally appeared in the Bangalore Mirror on October 28, 2015
(Vivek Kaul is the author of the Easy Money trilogy. He tweets @kaul_vivek)