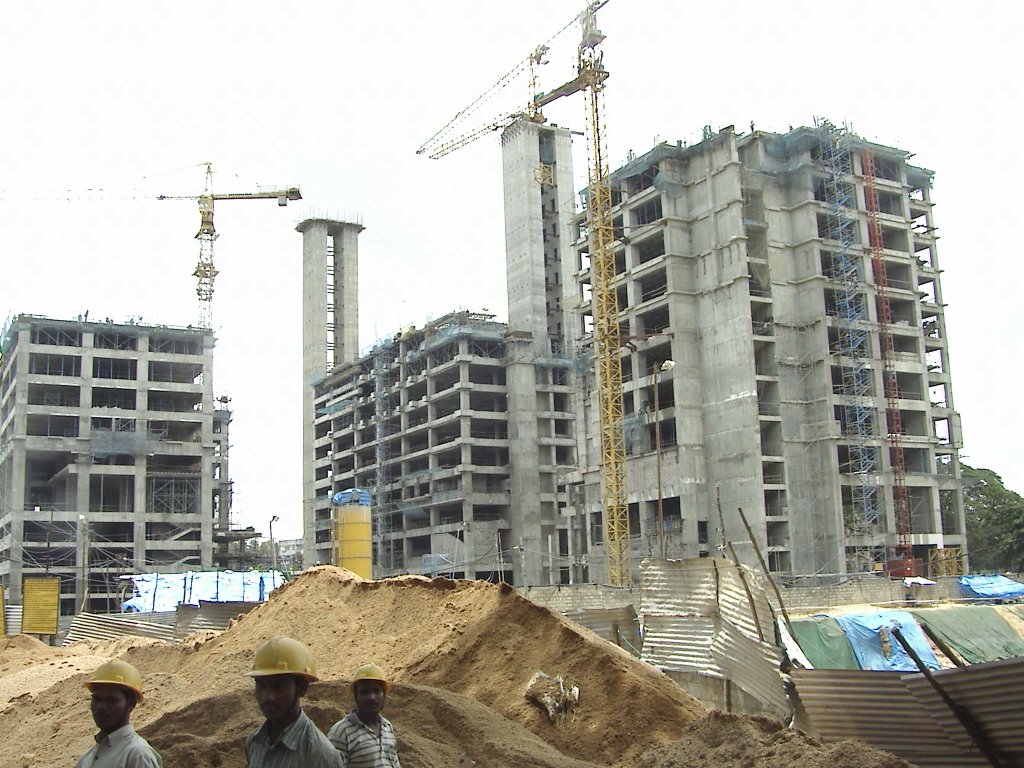 Every time I write a piece on real estate I am asked: "when will the real estate bubble burst?" This proverbial question remains very difficult to answer because of several reasons.
First and foremost we have almost no data on real estate. For something as simple as what is the going price in an area, one has to trust the brokers operating in that area. One may make that leap of faith and trust the broker, but how does one figure whether there are any transactions happening at that price? The broker has no incentive to be honest.
Further, there is no clear way of figuring out whether prices are rising or falling even at the aggregate city level. The National Housing Bank(NHB) through the Residex index tracks prices in 26 Indian cities. But the index works quarterly. Further, the NHB takes way too much time to put out the data. Currently, the data is available upto the period between July and September 2014. We are in May 2015. Basically whenever the next data set of October and December 2014 will come out, it will be many months late, making even his broad indicator practically useless.
Also, the index possibly doesn't take the black money component into account. Black money forms a substantial part of the real estate transactions in India. Further, any evidence of prices falling that come in is at best anecdotal. Typically, the way this works is that the journalist covering real estate calls up a few brokers he is close to, and they tell him that prices in such and such area are falling.
Given this, lack of numbers on the real estate sector in India, it remains very difficult to say when the prices will start to fall or have prices started to fall, for sure. Nevertheless, there remains one data point that one can take a look at and make some broad inferences out of it.
The Reserve Bank of India(RBI) puts out the sectoral deployment of credit data at the end of every month. The latest data for the one year period ending March 20, 2015, shows that lending to the commercial real estate sector by banks grew by 8.9% to Rs 1,68,000 crore. The overall lending by banks on the other hand grew by a very similar 8.6%.
What this tells us is that lending to the real estate sector during the last one year grew almost as fast as the overall lending by banks. This hasn't been the case for a while. For the period of one year ending March 21, 2014, lending to commercial real estate by banks had grown by 22.4% to Rs 1,54,400 crore. During the same period overall lending by banks had grown by a much smaller 14%.
So what does this tell us? Bank lending to real estate companies had been growing at a faster pace than overall lending. This despite the fact that real estate companies were sitting on a huge amount of unsold inventory (As I have written on a number of previous occasions). Also, the number of new launches that the real estate companies were coming up with had also come down significantly over the years.
Then why was lending by banks to real estate companies going up? What explains this possible disconnect? There is no straight forward answer to this question. To make a definitive statement on this, one would need the break up of the amount of lending to real estate comapnies by public sector banks and private sector banks. It would be interesting to see the growth in lending to this sector by public sector banks.
My guess is that over the years the lending by public sector banks to real estate companies has grown at a much faster pace than their overall lending. As I have mentioned in the past most Indian real estate companies are fronts for the ill-gotten wealth of politicians. And given this, a possible explanation for the lending to real estate companies growing at a faster pace than overall bank lending, is that the politicians have been forcing public sector banks to continue to lend to real estate companies.
And this has had several repercussions. As I mentioned earlier in the piece, lending to real estate companies continued to grow despite unsold homes piling up and a fall in new launches. So what were real estate companies using the borrowed money for?
This continued lending helped real estate companies to continue repaying their old loans to banks. Hence, new debt allowed real estate companies to pay off old debt. A perfect Ponzi scheme. It also allowed real estate companies to not cut prices on their unsold homes. If bank loans had not been so forthcoming, the real estate companies would have to sell off their existing inventory to repay their bank loans. And in order to do that they would have to cut prices.
The latest data from the RBI points out that this trend may now be coming to an end. As mentioned earlier the lending to commercial real estate over a one year period has grown by 8.9% whereas overall lending has grown by 8.6%. A possible reason could be the change in regime at the centre with the BJP led NDA government replacing the Congress led UPA government.
If this trend sustains in the months to come, and the lending to the real estate companies grows slower or around the same pace as overall lending by banks, then real estate companies will have to start selling their unsold homes at lower prices.
Further as a recent report in The Economic Times points out: "Home sales plunged 17% in top six markets last year and unsold inventory level rose to 647,484 units, according to property consultant Knight Frank India." This inventory has to start hitting the market at some point of time. The real estate companies cannot keep sitting on it endlessly. The only question is when.

(Vivek Kaul is the author of the Easy Money trilogy. He tweets @kaul_vivek)
The column originally appeared on Firstpost on May 5, 2015