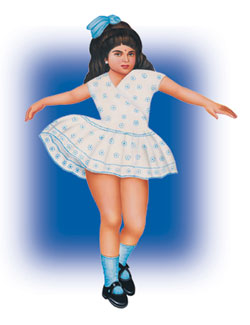 Vivek Kaul 
Guess who's back, guess who's back?
Guess who's back, guess who's back?
Guess who's back, guess who's back?
Guess who's back? – Lines from Without Me by rapper Eminem 
Rahul Gandhi is back. The vice-president of the Congress party is back to India after a 57 day sabbatical. Depending on which political gossip columnist you believe he was holidaying either in South East Asia or in Italy. A news-report also suggests that he was meditating in Burma. But all that doesn't really matter.
While Rahul was away the Congress politicians put on a brave front. They told the nation that the Gandhi family scion was taking a break and figuring out what to do next. Among many such statements that were made the best one came from Mukul Sangma, the chief minister of Meghalaya. Sangma compared Rahul's sabbatical (or disappearance, depends on how you look at it) to that of Alfred the Great, who ruled Wessex, an anglo-Saxon kingdom in the South of Great Britain, between 871 and 899 AD.
After a defeat at the hands of the Viking armies, Alfred retreated and came back strongly to win the subsequent war. Sangma compared Rahul's sabbatical to that of Alfred the Great, when he told The Indian Express: "There are certain strategies, some secret plans that leaders always have. If you read stories, read history, Alfred the Great, after he lost the battle, he needed to plan, think and ideate and come up with another formula to defeat the enemy."
Sangma suggested that Rahul was doing the same. The Congress party spokesperson Randeep Surjewala suggested the same when he said: "I don't know where he is but I know he is not on a holiday. He has taken time off to reflect on how to strengthen the Congress. I see it as an extremely mature step."
Companies these days regularly go on off-sites, at least once a year, to think and ideate, and to figure out the way forward. While no one quite goes on a two month off-site, but let's not nitpick here. So Rahul's sabbatical was along similar lines. Fair enough.
The question is what has he come up with at the end of the sabbatical? From what was visible in his speech to farmers at the Ramlila Maidan in New Delhi yesterday, Rahul hasn't come up with anything new. In fact, he has gone back to the garibi hatao rhetoric of his grandmother Indira Gandhi.
Sample some of the things that Rahul said in his speech yesterday.
"Today when farmers go to sleep, they dont know what is going to happen when they wake up the next morning." 
"We increased the MSP of wheat from Rs 540 to Rs 1400." 
"Opposition asked us where will the money come for your loan waiver. Our govt waived Rs 70,000 crore of farmer loans." 
"The MSP[minimum support price] has not changed, no benefit to farmers."
What is common to all these statements? That India is a poor country. And that the Indian farmer is poor. And that he needs to survive only on doles given by the government. And that the Congress led United Progressive Alliance was excellent in giving out doles. And that the Narendra Modi led Bhartiya Janata Party is not doing the same thing.
This has been the Congress party rhetoric since Indira Gandhi took over the party in the late 1960s. And truth be said it worked beautifully for decades. But isn't working any more. Why is that? One reason lies in the fact that agriculture contributes 18% of the country's GDP while it employs almost around 50%(or more depending on which estimate you believe in) of its workforce. What this shows is that agriculture is not remunerative enough given that there are too many people dependant on it. It is also known that only 17% of farmers survive on income totally from agriculture. The rest do other things as well to make money.
Hence, truth be told India has many more farmers than it needs. People need to be moved away from agriculture. And that in turn means we need to create more jobs in other sectors. And that is clearly not happening. This is something that the latest economic survey points out: "Regardless of which data source is used, it seems clear that employment growth is lagging behind growth in the labour force. For example, according to the Census, between 2001 and 2011, labor force growth was 2.23 percent (male and female combined). This is lower than most estimates of employment growth in this decade of closer to 1.4 percent. Creating more rapid employment opportunities is clearly a major policy challenge."
As per the Census the employment growth between 2001 and 2011 was at 1.8%. It was at 2.5% between 1991 and 2001. The Labour Bureau suggests that the employment growth between 2011-12 and 2013-2014 was at 1%.
The Congress led UPA was in power between May 2004 and May 2014. And it clearly did a lousy job of creating jobs. In fact, data from the last census tells us that nearly 4.7 crore Indians under the age of 25 are looking for jobs, but have not been able to find one. Who is responsible for this?
Once we take all this information into account, what it clearly tells us is that the garibi hatao rhetoric and the policies that have emanated from it, haven't really worked.
It is time for the Congress(and all other political parties) to do this country a favour and move on from it. It is time to think jobs. But Rahul Gandhi is still stuck up garibi hatao. This even after taking a two month sabbatical.
In that sense, the Congress party is a bit like the Nirma washing powder advertisement, which worked beautifully for a long period of time. In all these years the ad has basically stayed the same. (I have watched it since television first came to Ranchi in 1984). But Nirma is no longer the company it used to be. And the same is true for the Congress.
It is time for both to change their jingle. 
(Vivek Kaul is the author of the Easy Money trilogy. He tweets @kaul_vivek)
The column originally appeared on Firstpost on Apr 20, 2015