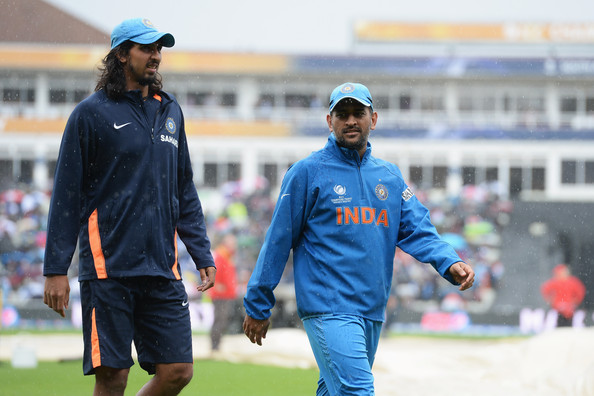 It was March 1996. India had just lost to Sri Lanka in the cricket World Cup semi-finals. And I remember roaming around listlessly in the colony I grew up in, trying to make sense of what had just happened.
It was not supposed to end like this. India was supposed to win the World Cup. For many months to come, me and my friends kept talking about the loss. And even after we had discussed the issue threadbare, we still kept coming up with new reasons for the loss. Such was the pain or our inability to accept what had happened. Those were the days.
This is how things were back then. Losses to England in the 1987 World Cup semi-final and Pakistan at Sharjah in 1986, when Javed Miandad hit a last ball six of Chetan Sharma's bowling, were events that were discussed for years to come.
Cut to now—India lost to Australia in the World Cup semi-final on March 26. Television channels tried to create a lot of outrage. Some showed footage of people burning their televisions protesting against the loss. They did not bother to tell us how many televisions were burnt? Or how many such incidents happened all across the country?
Given the pressures of TRP, what were possibly a few isolated incidents made it to prime time television news. And then other television channels blamed the loss on a girl friend of a star cricketer. Her fault being that she was at the Sydney Cricket Ground watching the match. Since when did such idiocy start to become news?
A few others said the selection was all wrong. Yuvraj Singh should have been in the team. The question is, if the selection was wrong, how did the team win seven matches at a trot before they lost to Australia. And then there came the proverbial reason—it was fixed!
When it comes to the inability of the Indian cricket fan to accept a loss, not much has changed. But what has changed is the fact that the losses don't linger in the minds of people like they used to. By the time the next week starts people would have moved on and there would be other issues to rant about.
What has led to this change over the last two decades? First and foremost is the fact that in the 80s and through much of the 90s there was only one state owned television channel. So, whatever it broadcast(from Ramayan and Mahabharat to cricket) was fodder for discussion for days at end. There was no social media, no cable television and even no FM radio channels, around. Hence, the chances that the attention of people could be diverted once they had caught on to an issue was rare. These days there are too many things seeking the attention of the Indian cricket fan.
Further, as far as cricket is concerned, back then, there weren't as many matches as are played now. The ICC till very recently used to organize three major events—the Champions trophy(which it has now disbanded), a T20 World Cup every two years(which it has now changed to every four years) and a 50 over World Cup every four years.
Back in the 80s and the 90s, there was just one 50 over World Cup (starting from 1987 onwards, before that it was 60 overs). And even other one day internationals played between two countries were few and far between. That isn't the case now. Also, there was no T-20 cricket. Within ten days of the cricket World Cup ending the Indian Premier League (IPL) starts on April 8, 2015.
Given this, the gap between matches has come down dramatically. And there isn't much time to linger over a loss. In a way this is a good thing. It gives the Indian cricket fan an opportunity to move on quickly, until the next big disappointment comes along.
(Vivek Kaul is the author of the Easy Money trilogy. He can be reached at [email protected])
The column originally appeared in the Daily News and Analysis on Mar 28, 2015