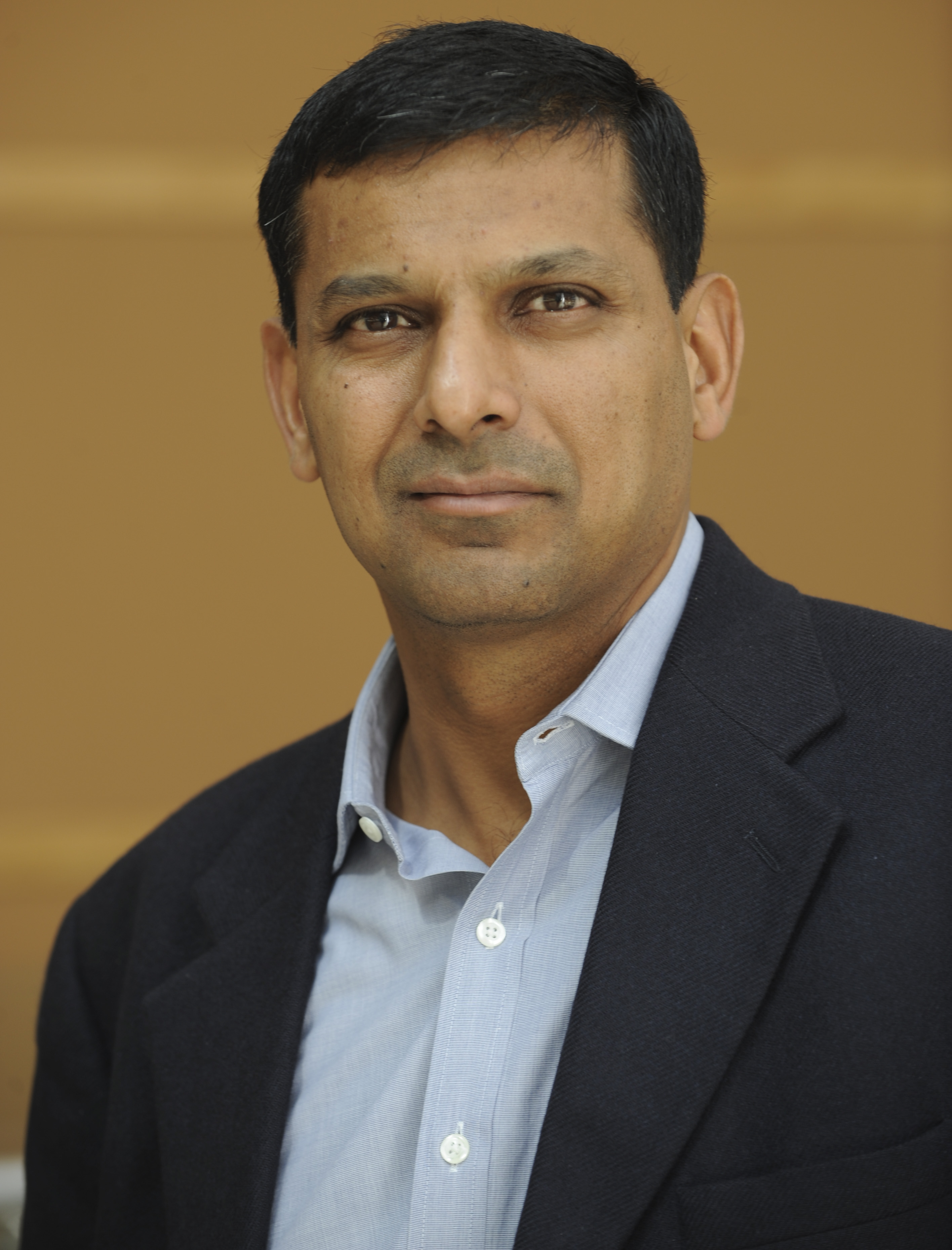 At a recent function, Raghuram Rajan, the governor of the Reserve Bank of India (RBI), spoke in Hindi. The joke going around in the social media after that was that even in Hindi, Dr Rajan refused to cut the repo rate. Repo rate is the interest rate at which the RBI lends to banks. Nevertheless, four pieces of data that came out last week, will increase the pressure on Rajan to cut the repo rate. These four pieces of data are as follows:
Inflation as measured by the consumer price index fell to 5.52% in October 2014. It was at 6.46 % in September 2014 and 10.17% in October 2013. 

Inflation as measured by wholesale price index fell to 1.77%. It was at 2.38 % in September 2014 and 7.24% in October 2013. 

The index of industrial production, which is a measure of the industrial activity within the country, grew by 2.5% in September 2014, in comparison to September 2013. The IIP for August 2014 was only 0.4% higher in comparison to August 2013. Interestingly, some economists believe that this marginal recovery in the IIP will not hold for October 2014. The reason for this lies in the fact that indicators of industrial activity like car sales, bank loan growth etc., have slowed down in October 2014. 

The bank loan growth for a period of one year ending October 31, 2014, stood at 11.2%. This had stood at 16.4%, for the period of one year ending November 1, 2013. The loan growth year to date stands at 4.6%. It was at 7.6% last year.
These four data points have got the Delhi based economic experts and industry lobbyists brushing up their economic theory again. "It is time that the RBI started to cut interest rates," we are being told. Chandrajit Banerjee, the director general of the Confederation of Indian Industries, a business lobby said "This provides sufficient room to the RBI to review its prolonged pause in policy rates and move towards policy easing in its forthcoming monetary policy especially as investment and consumption demand are yet to show visible signs of a pick-up." This was a sentiment echoed by A Didar Singh as well. Singh is the secretary general of Federation of Indian Chambers of Commerce and Industry (FICCI), which is another industry lobby. As he put it "The inflationary expectations are fairly tamed and we see no immediate upside risks with regard to prices. Given that, it is important to reiterate that demand remains subdued. The consumer durables segment reported negative growth for the fourth consecutive month in September. It is imperative that all levers are used to pep up demand." The idea here is simple. If the RBI cuts the repo rate, banks will cut the interest rates they charge on their loans as well. If that were to happen, people would borrow and spend more, and businesses would borrow and invest more. And this will lead to faster economic growth. Economics 101. QED. Banerjee and Singh are not the only ones asking for an interest rate cut. Sometime back industrialist Anand Mahindra had said that "It might be time for the RBI to think of a rate cut…The need of the hour has changed and its time to start to look to support growth." Sunil Mittal, chief of Bharti Airtel, also suggested the same when he told CNBC TV 18 that the finance minister Arun Jaitley "had spoken for the nation," when had asked for an interest rate cut. In an interview to The Times of India in late October Jaitley had said "Currently, interest rates are a disincentive. Now that inflation seems to be stabilizing somewhat, the time seems to have come to moderate the interest rates." While all this sounds good in theory, things are not as simple as the businessmen and the politicians are making it out to be. It is worth recounting here what Rajan had said in a speech in February 2014: "But what about industrialists who tell us to cut rates? I have yet to meet an industrialist who does not want lower rates, whatever the level of rates." And what about the politicians? Alan Greenspan, the former chairman of the Federal Reserve of the United States, recounts in his book The Map and the Territory that in his more than 18 years as the Chairman of the Federal Reserve, he did not receive a single request from the US Congress urging the Fed to tighten money supply and thus not run an easy money policy. In simple English, what Greenspan means is that the American politicians always wanted lower interest rates. The Indians ones aren't much different on that front. Nonetheless, the question is will lower interest rates help in reviving consumption and investment? Let's tackle the issues one by one. Let's say an individual wants to buy a car. He borrows Rs 4 lakh to be repaid over a period of five years at a rate of interest of 10.5%. The EMI on this works out to Rs 8,598. Let's say the RBI cuts the interest rate and as a result the interest rate on the car loan falls to 10%. The EMI now works out to Rs 8,499 or around Rs 100 lower. Now will an individual go out and buy a car because the EMI is Rs 100 lower? Even if interest rates fall by 200 basis points (one basis point is one hundredth of a percentage) to 8.5%, the EMI will come down by only around Rs 400. For two wheeler and consumer durables loans, the differences are even smaller. Hence, suggesting that lower interest rates lead to higher consumption isn't really correct. The real estate experts think that cutting interest rates will help revive the sector. The basic problem with the real estate sector is that prices have gone totally out of whack and a cut in interest rates is not going to have any significant impact. What about corporate investment? As Rajan had asked in his speech "Will a lower policy interest rate today give him more incentive to invest? We at the RBI think not…We don't believe the primary factor holding back investment today is high interest rates." So what is holding back investment? The answers are provided in a recent report titled "Will a rate cut spur investments?Not really", brought out by Crisil Research. As the report points out "Investment growth, particularly private corporate investment, plummeted in the fiscals 2013 and 2014, despite low real interest rates. During this time, the policy rate in real terms – repo rate minus retail inflation – has been negative, and real lending rates averaged 2.4%. This is significantly lower than the 7.4% seen in the pre-crisis years (2004-2008). Yet investment growth dropped to 0.3%, down from an average 16.2% seen in the pre-crisis years." The accompanying chart makes for an interesting read. 
After 6 years, real repro rate (adjusted for CPI inflation) turns positive
Source: RBI, Central Statistical Office, CRISIL Research Note: Nominal repo rate at the fiscal year-end minus average CPI inflaction , F= Forecast
As Crisil Research points out "During fiscals 2013 and 2014, when investment growth slumped to 0.3% per year, the real repo rate was still minus 2.1%, while the real lending rate was only +2.8%. Only in June 2014, for the first time in six years, did the real repo rate turned mildly positive." So companies were borrowing and investing at higher "real" interest rates earlier but they are not doing that now. Why is that the case? This is primarily because the expected rate of return on investments has fallen "because of high policy uncertainty, slowing domestic and external demand, and rising input costs driven by persistently elevated inflation." "The rate of return on investments – as proxied by return on assets (RoA) of around 10,000 non-financial companies as per CMIE Prowess database – have fallen sharply to 2.8% in fiscal 2013 and 2014 from 5.9% in the pre-crisis years," Crisil Research points out. Moral of the story: Corporates invest when it is profitable to invest, and not simply because interest rates are low. Indeed, the other factors that are likely to revive investment are in the hands of the government and not RBI. Hence, a cut in interest rates is neither going to revive consumer demand nor corporate investments. Having said that, high food inflation has been a big factor behind high inflation. And the RBI really cannot control that. Also, food inflation has come down considerably in the recent past. So why not just cut interest rates? Rajan explained it very well in his February speech where he said "They say the real problem is food inflation, how do you expect to bring it down through the policy rate? The simple answer to such critics is that core CPI inflation, which excludes food and energy, has also been very high, reflecting the high inflation in services. Bringing that down is centrally within the RBI's ambit." Further, food prices might start rising again. The government has forecast that the output of kharif crops will be much lower than last year and this might start pushing food prices upwards all over again. Also, recent data showsthat vegetable and cereal prices have started rising again because of the delayed monsoon. To conclude, despite falling inflation, the inflationary expectations (or the expectations that consumers have of what future inflation is likely to be) are on the higher side. As per the Reserve Bank of India's Inflation Expectations Survey of Households: September – 2014, the inflationary expectations over the next three months and one year are at 14.6 percent and 16 percent. In March 2014, the numbers were at 12.9 percent and 15.3 percent. Hence, inflationary expectations have risen since the beginning of this financial year. And for inflationary expectations to come down, low inflation needs to stay for a considerable period of time. As Rajan said "A more important source of our influence today, therefore, is expectations. If people believe we are serious about inflation, and their expectations of inflation start coming down, inflation will also come down…Sooner or later, the public always understands what the central bank is doing, whether for the good or for the bad. And if the public starts expecting that inflation will stay low, the central bank can cut interest rates significantly, thus encouraging demand and growth." If inflationary expectations are controlled only then will consumer demand revive and that in turn, will lead to revival of corporate investments as well. Given this, it would be surprising to see Rajan start cutting the repo rate any time soon. The article originally appeared on www.equitymaster.com on Nov 17, 2014
Vivek is a writer who has worked at senior positions with the Daily News and Analysis (DNA) and The Economic Times, in the past. He has just finished writing a trilogy on the history of money and the financial crisis. The series is titled Easy Money. His writing has also appeared in The Times of India, Business Standard, Business Today, The Hindu and The Hindu Business Line.